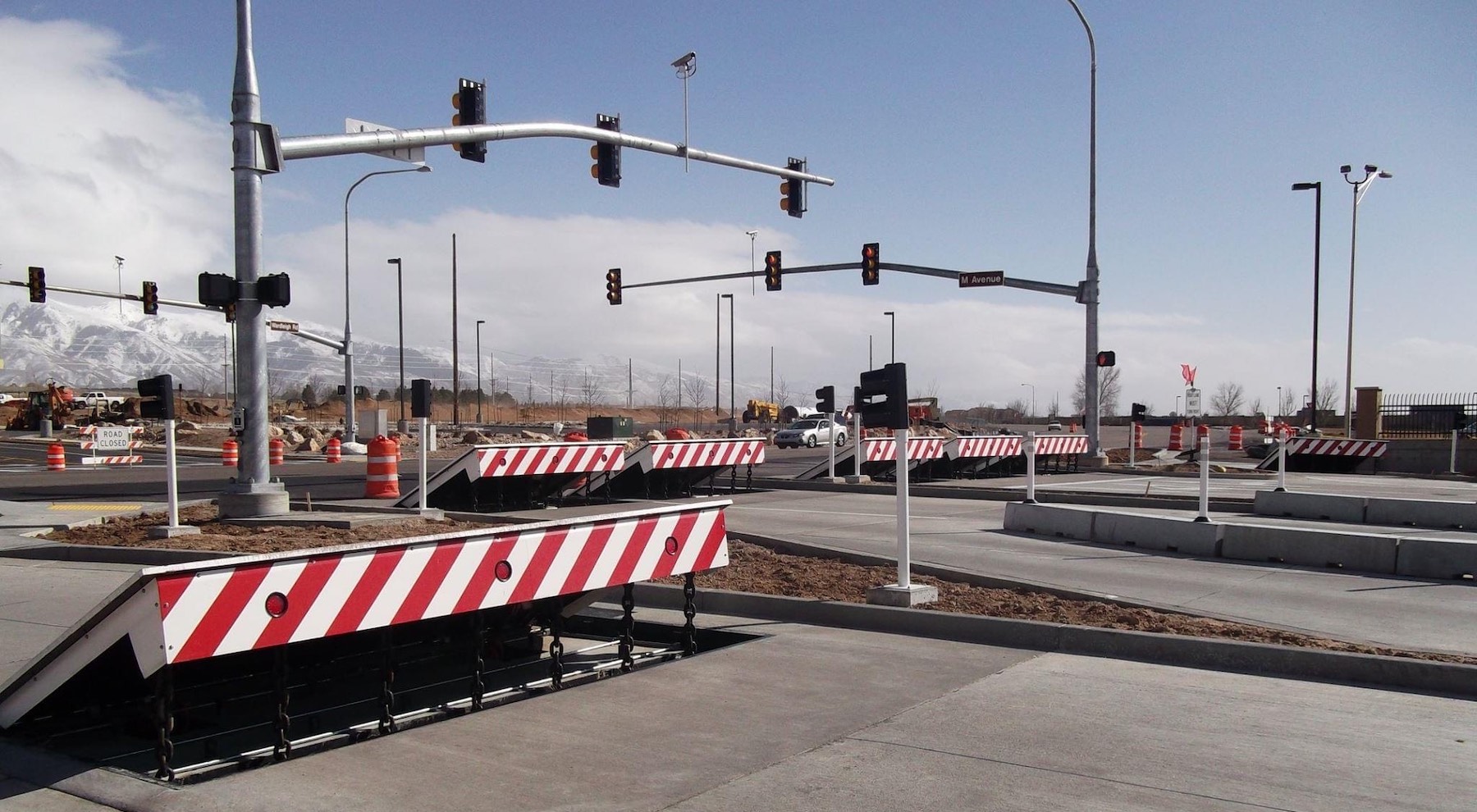 TRAFFIC MANAGEMENT
Traffic Control and Management
Traffic management takes many forms. Traffic management can involve closing a roadway during a major city event such as a motion picture awards show, or traffic management can simply entail a traffic arm that raises and lowers after a fee has been paid in a parking garage.
Traffic management can include directing traffic in one direction during peak hours or closing a facility to vehicle traffic after hours. It can also comprise of preventing wrong way entry or ensuring vehicles cannot encroach on pedestrian areas.
With so many traffic management scenarios it is no wonder that Delta Scientific manufacturers more than fifty types of barriers and traffic control devices. Delta can assist any facility in controlling the flow of traffic through devices such as traffic arms, lights, spike teeth or even crash tested vehicle barricades. Contact Delta Scientific for any questions regarding the traffic flow and control at your facility.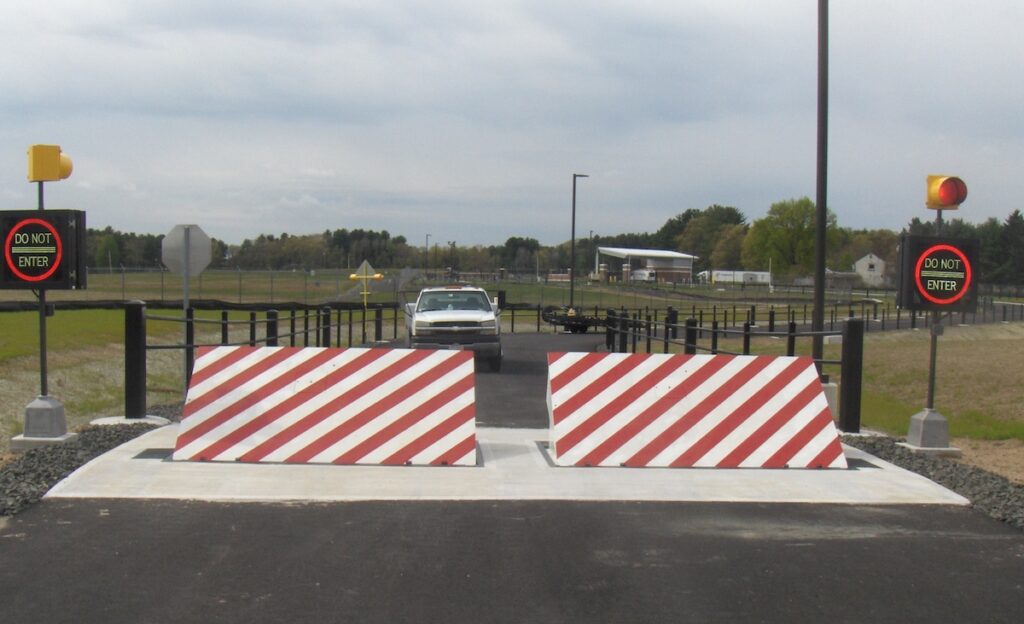 Traffic Management Products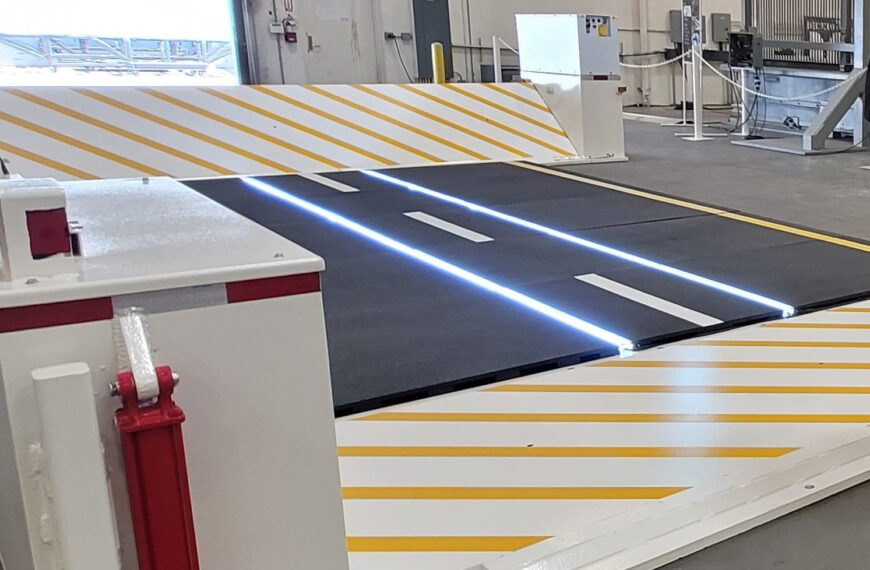 The UVLS100 Under Vehicle Inspection Light System is provided as a permanently installed, resinencased, LED lighting system for use as in-ground up lighting within vehicle traffic lanes to assist with undercarriage inspections. Components provided conform with the technical specifications by the U.S. Department of State. State Department specs call for 20 feet of illuminated product. The objective of the installation is to accurately excavate, place, and seal the two light beam assemblies.
Security News