Traffic Control and Management
Traffic management takes many forms. Traffic management can involve closing a roadway during a major city event such as a motion picture awards show, or traffic management can simply entail a traffic arm that raises and lowers after a fee has been paid in a parking garage.
Traffic management can include directing traffic in one direction during peak hours or closing a facility to vehicle traffic after hours. It can also comprise of preventing wrong way entry or ensuring vehicles cannot encroach on pedestrian areas.
With so many traffic management scenarios it is no wonder that Delta Scientific manufacturers more than fifty types of barriers and traffic control devices. Delta can assist any facility in controlling the flow of traffic through devices such as traffic arms, lights, spike teeth or even crash tested vehicle barricades. Contact Delta Scientific for any questions regarding the traffic flow and control at your facility.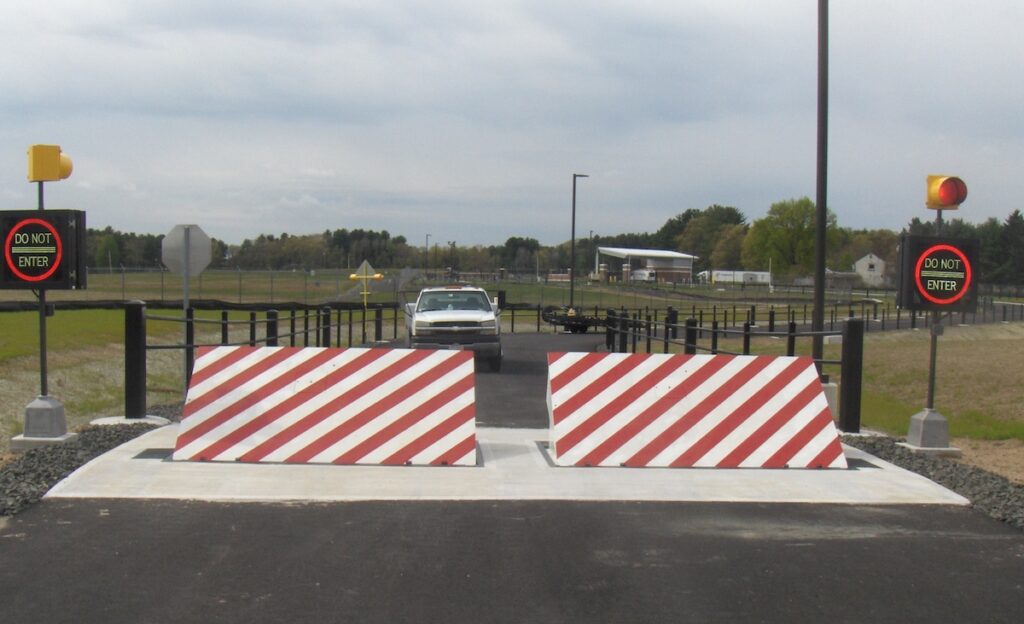 Traffic Management Products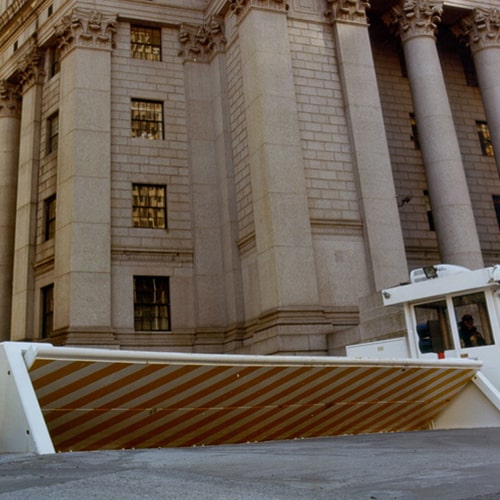 The TT207sFM is a K12 rated barricade 15,000 pound truck at 50 mph. It comes in two versions, surface mounted for parking ramps and with the standard 18 inch foundation. This high security barricade is also available with a debris screen. When the K-12 barricade is in the up position, the hydraulics are protected by the heavy metal ramp plate. Widths available: 12 foot to 24 foot clear opening.
Security News
Designing a secure location can be a challenge, but having to do so in the midst of a bustling metropolis poses even bigger issues. Along with needing to keep the building and its occupants safe from vehicular and personal intrusion, architects will…