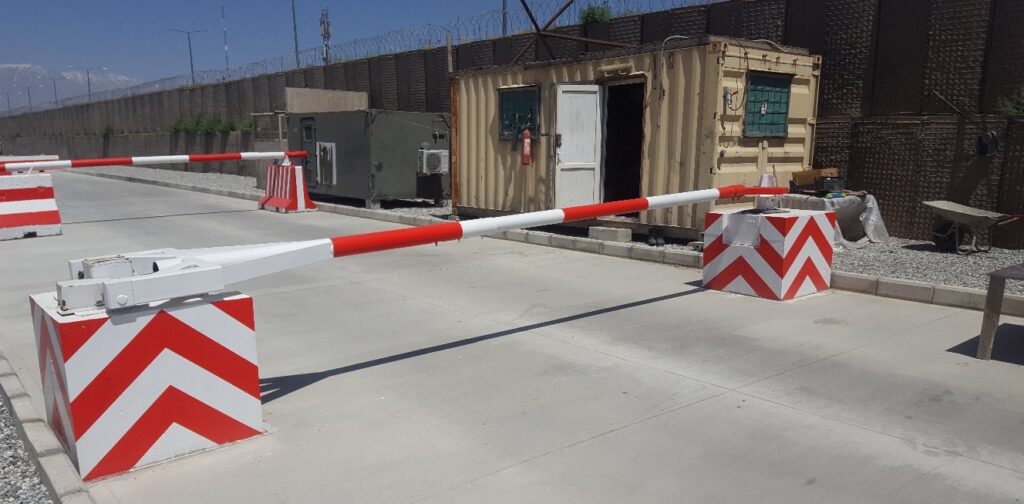 TT212E Crash Rated Gates – Beam Barricades
K Rated Barrier: Crash Rated Beams
Installation Design: Shallow Mount Barrier
Model #: TT212E
The TT212 Beam Barricade is used at government facilities, embassies and automotive sales facilities. When CarMax, the Auto Superstore® and the nation's leading specialty retailer of used cars, needed a low maintenance system that would deter theft from their lots and integrate with their present security system, they chose Delta Scientific's beam barricades.
The high-strength wire rope of the TT212 will stop a non-armored or non-tracked vehicle weighing 6,000 pounds at 40 mph (26,7 KN at 64 kph). Beams are raised to allow passage of authorized vehicles. Clear opening ranges from 10.5 to 24 feet (3,200 mm to 7,315 mm) are available to allow passage of almost every type of vehicle.
Both TT212 Beam Barricade Hydraulic (H) and Manual (M) versions are available. The units are crash rated.
TT212E Beam Barricade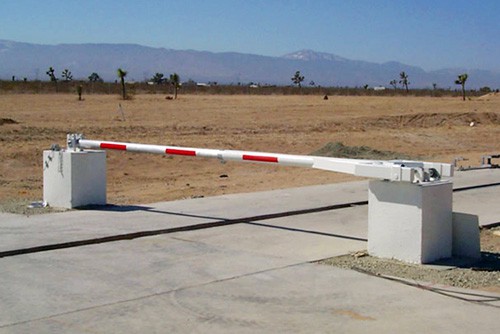 Specifications & Resources
TT212E Specifications – Hydraulic
TT212E Brochure
TT212E Specifications – Manual
Other Beam Barricades
The DSC7500 swing beam barricade is designed to close off one or two lanes of a roadway and provide counter terrorist level protection against vehicle attack. The barricade stops a 15,000-pound (66.7 kN) vehicle traveling 50 mph (80 kph) with zero penetration, equivalent to 1.2-million foot-pounds of kinetic energy.