TT218 Beam Barricades
The TT218 Beam Barricade Swing Gate is used at locations where vertical lifts are impractical. It provides clear opening ranges from 10.5 to 24 feet (3,200 mm to 7,315 mm.) Operation is manual.
Specifications & Resources
TT218 General Arrangement
TT218EC General Arrangement
TT218 Cable Chain Brochure
Other Beam Barricades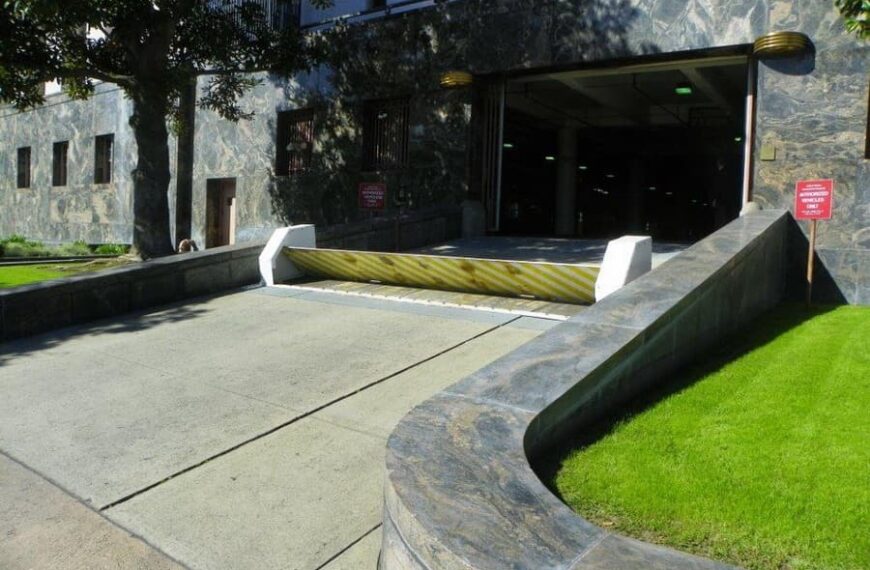 Delta Scientific's TW4030 is a surface mounted, dual buttress wedge barricade system consisting of a heavy steel plate capable of being rotated from the free pass position to its guard position by a hydraulic power unit. Barricade height is 21 inches (53cm). Standard clear opening width is 12 feet (3.66m). Maximum width is 20 feet (6.1m).