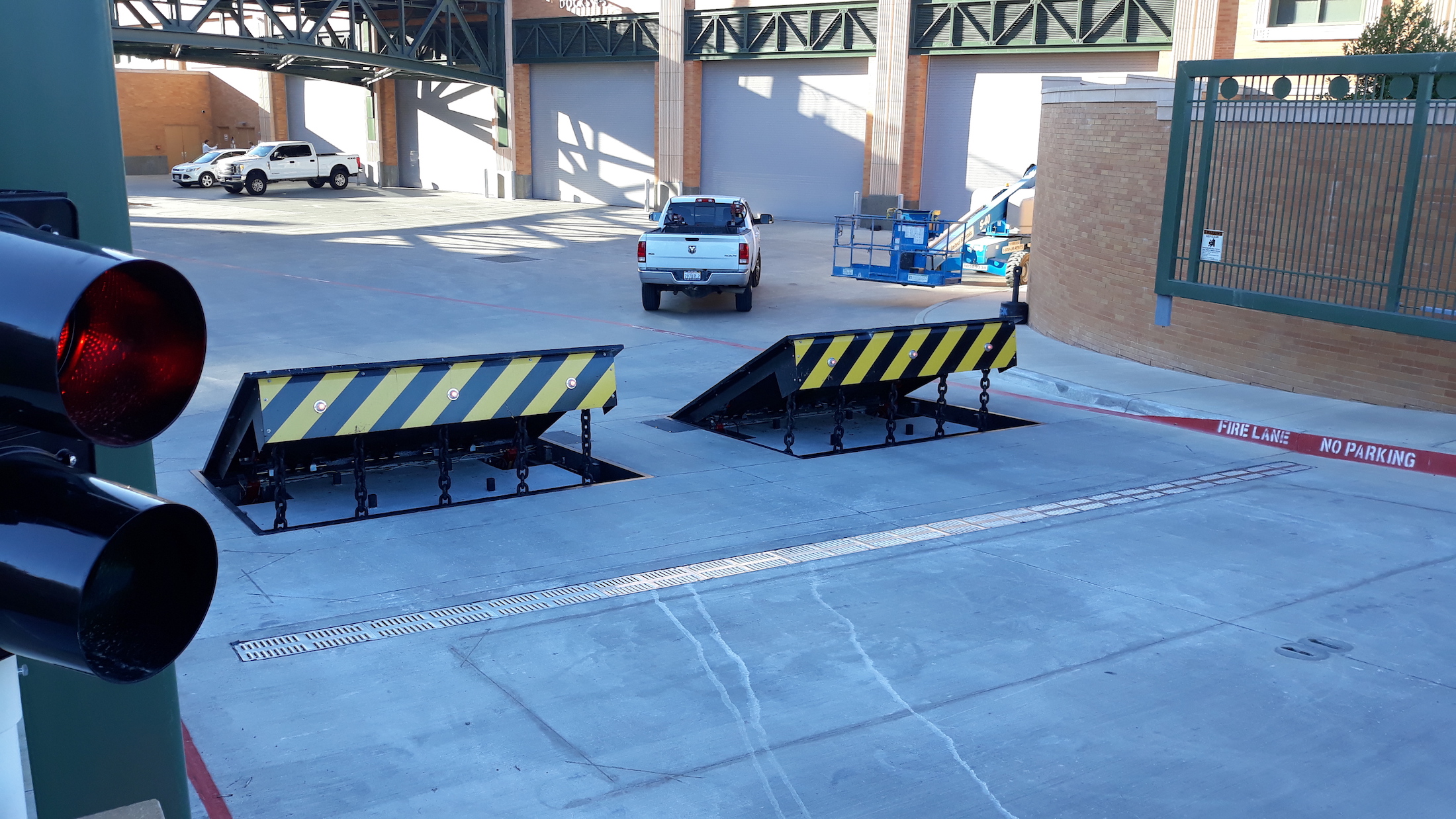 WEDGE BARRICADES
High Security Wedge Barricades
DOS K-Rated Barriers
ASTM M-Rated Barriers
Shallow and Deep Foundation Barriers
Delta provides High Security Wedge Barricades with a crash rating as high as K54 in widths up to 240 inches (6096 mm) and up to 39 inches high (1 M). Delta's line of in-ground wedge barricades range from K4/M30 to K12/M50 with penetration less than 1M (3.3 feet).
Lowered to allow passage of authorized vehicles, these security barricades are the first line of defense at critical facilities including embassies, nuclear facilities, military bases and corporate headquarters. Delta's high security barricades provide high speed operations, shallow foundations, and sleek designs that are aesthetically pleasing and extremely effective. With security systems built for high traffic locations requiring rapid emergency fast operation rates, Delta Scientific's counter-terrorism barricade systems meet and exceed governments' highest level requirements. Used by the U.S. Department of Defense, U.S. Military, and U.S Department of State, these High Security Barriers set the industry standards and can be implemented at any location worldwide.
Delta's High Security Wedge Barricades are available in hydraulic and electric versions.  For extreme environments Delta offers galvanization or LINE-X coatings to help alleviate rust and corrosion.  We can match any Pantone or RAL color necessary for your application.  Contact a Delta Sales Representative today to see how these protection systems can help secure your facility. 
US Patent #4,490,068 (TT207)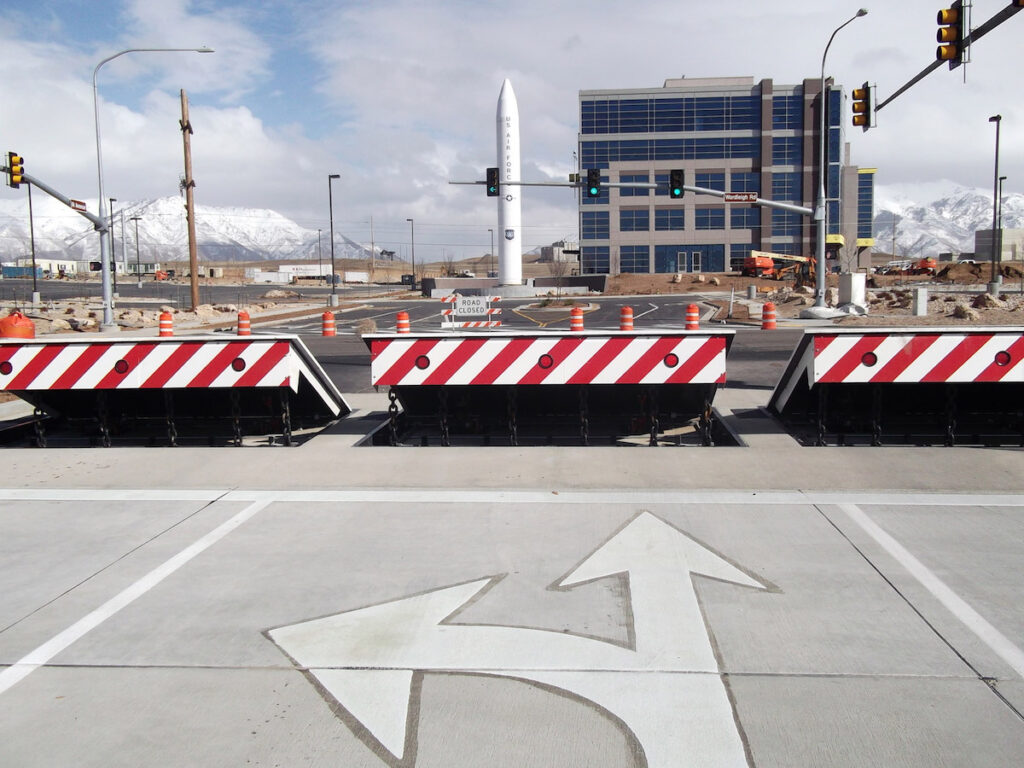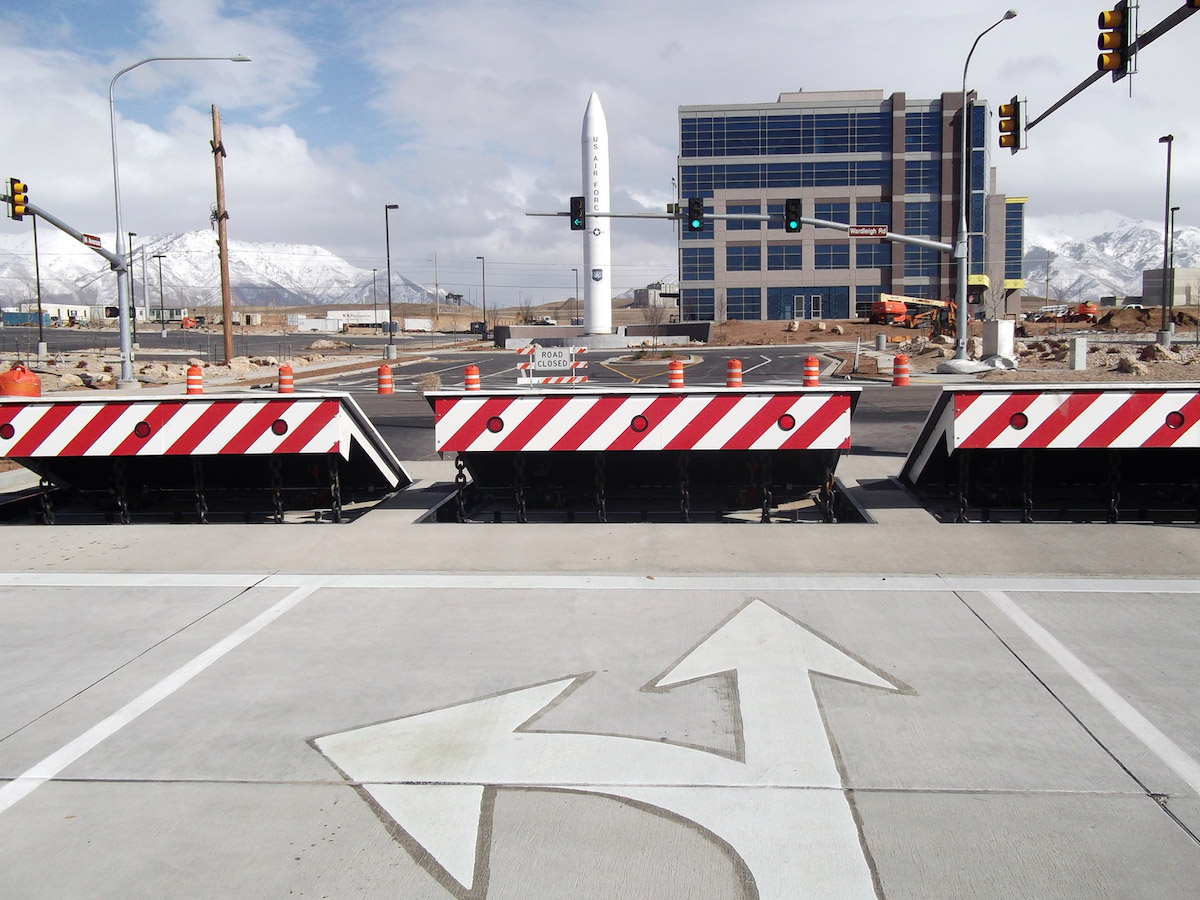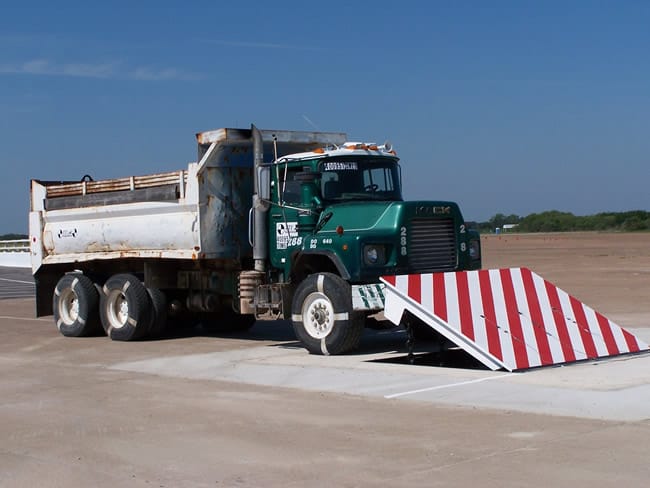 Advanced counter-terrorism wedge barrier system for sub-surface conditions that negate extensive excavations. K54 testing exceeds government levels… The DSC501 not only stopped and destroyed a 65,000-pound (5.4 million foot-pounds) dump truck but the barricade continued to stand, preventing a potential second attack. The foundation was undamaged.
Security News