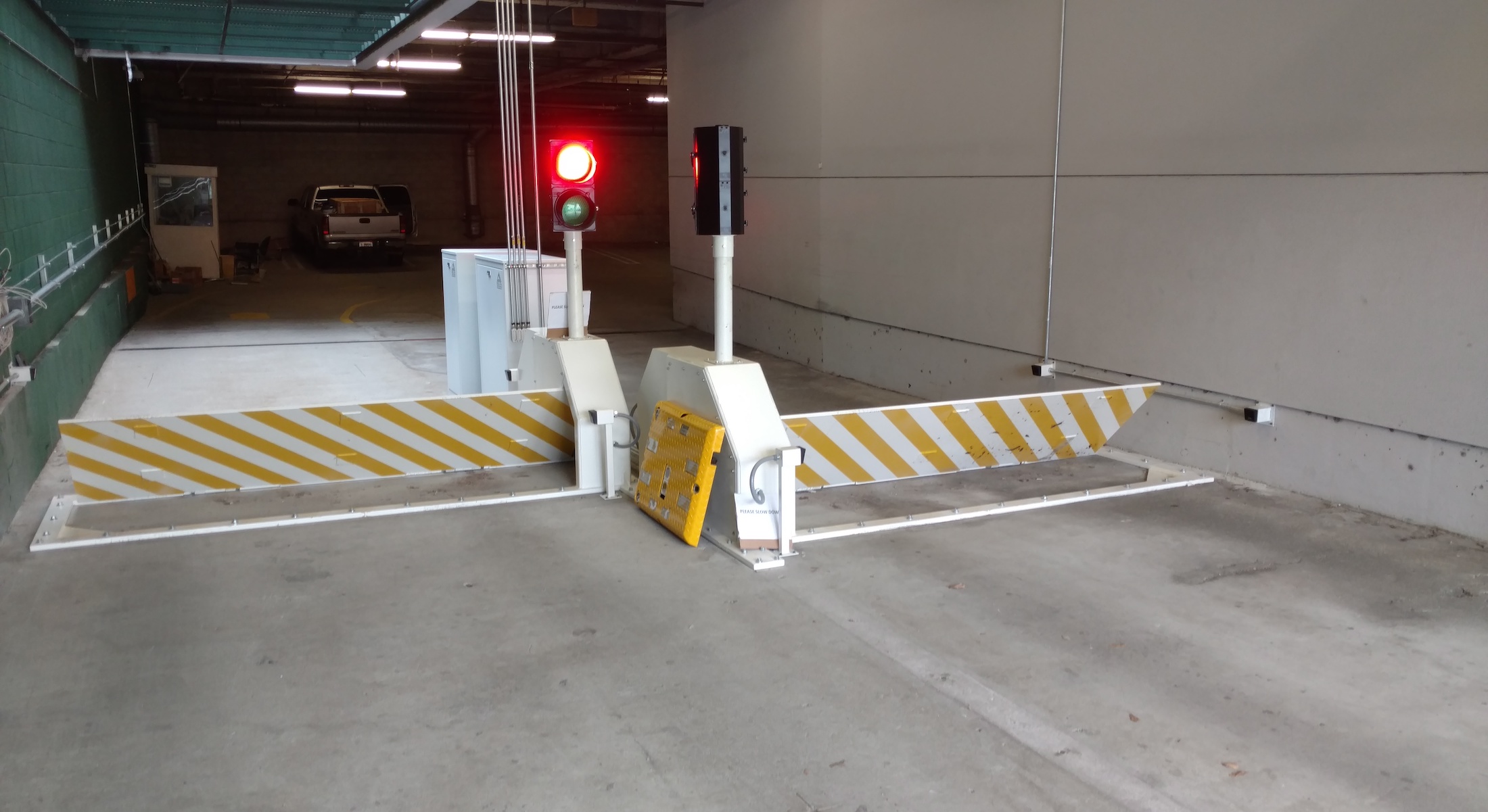 PARKING LOT GATES & TRAFFIC TEETH
Parking Lot Gates / Traffic Teeth
Traffic Control Tire Spikes and Parking Lot Barriers
Whether the need is to control access, monetize private parking or commercial areas, or provide an extra level of security to public and private spaces, Delta Scientific provides solutions for each.
Our wide range of traffic control tire spikes allow for any application where you want to control vehicles from properly entering and exiting your facility. Our motorized gates will make sure vehicles are controlled and properly identified when approaching and leaving your facility.
If you want to step it up a level and add more protection to your facility then our DSC1400 surface mount series parking lot barricades offer a crash rating and more enhanced security and control options.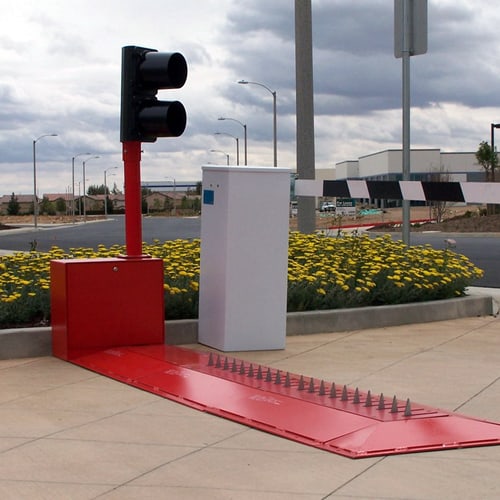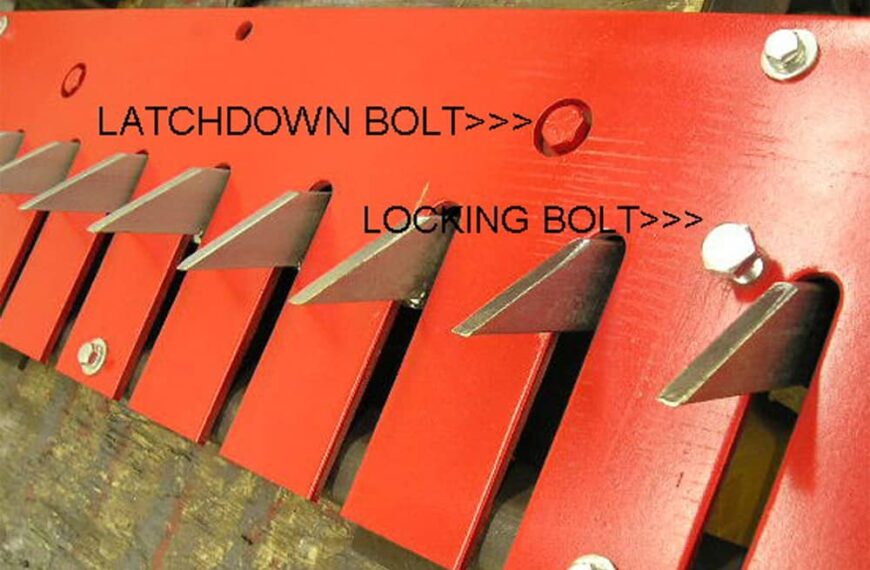 Sabre Tooth Traffic Control Tire Spikes enforce "One Way" traffic flow for parking facilities or other single direction vehicle lanes. The torsion spring actuated sabre teeth positively control traffic in one direction while permitting free flow in the other direction.
Security News
As the COVID-19 pandemic wanes with more widespread vaccination, people are increasingly able to gather in large crowds for special events. Unfortunately, big events pose their own safety risks, such as a crowd surge.
The White House recently declared October 2021 as Cybersecurity Awareness Month. This has come after multiple high-profile attacks on fuel pipelines, police departments, food suppliers, hospitals, and other vital infrastructure and essential services. In his statement, the president points out how cyberattacks…
Read More How Cybersecurity and Physical Security Can Converge