TC3 Sabre Tooth Conversion Modules
The TC3 Sabre Tooth Tire Spike Conversion Modules are designed to convert obsolete spring wire controllers to Sabre Tooth operation.
The drawing shows a module in place on a P-O-M frame.
Adapter strips are welded to existing I-ground frames and then modules are bolted to strips.
Module size 12 inches long x 8.5 inches wide
Adapter strips 72 inches wide and 12 inches long
Three Sabre Teeth per module
Long life torsion springs
Top plate – Alert Red, Teeth – Zinc plated
Weight 120 pounds, approximately
Latch Down mechanism available
TC3 Sabre Tooth Module for Parking Control
Other Sabre Tooth Controllers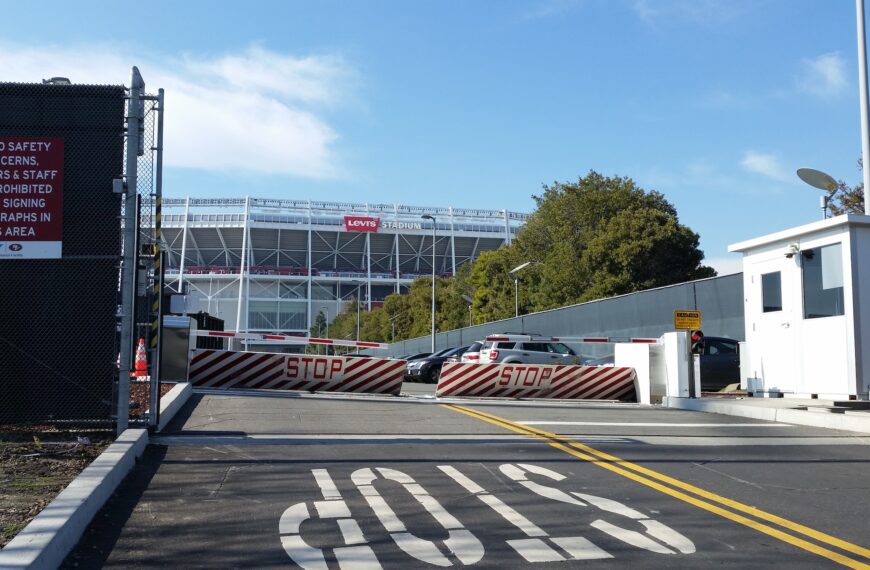 This quick installation surface mounted barrier has a single buttress that houses all the necessary components to run the unit. Simply bring in power to the buttress side of the barrier and run your control wire to your desired location and you are ready to go. This barrier can be left handed and right handed to cover larger openings or orient the barrier as needed for power.