TC3 Sabre Tooth Conversion Modules
The TC3 Sabre Tooth Tire Spike Conversion Modules are designed to convert obsolete spring wire controllers to Sabre Tooth operation.
The drawing shows a module in place on a P-O-M frame.
Adapter strips are welded to existing I-ground frames and then modules are bolted to strips.
Module size 12 inches long x 8.5 inches wide
Adapter strips 72 inches wide and 12 inches long
Three Sabre Teeth per module
Long life torsion springs
Top plate – Alert Red, Teeth – Zinc plated
Weight 120 pounds, approximately
Latch Down mechanism available
TC3 Sabre Tooth Module for Parking Control
Other Sabre Tooth Controllers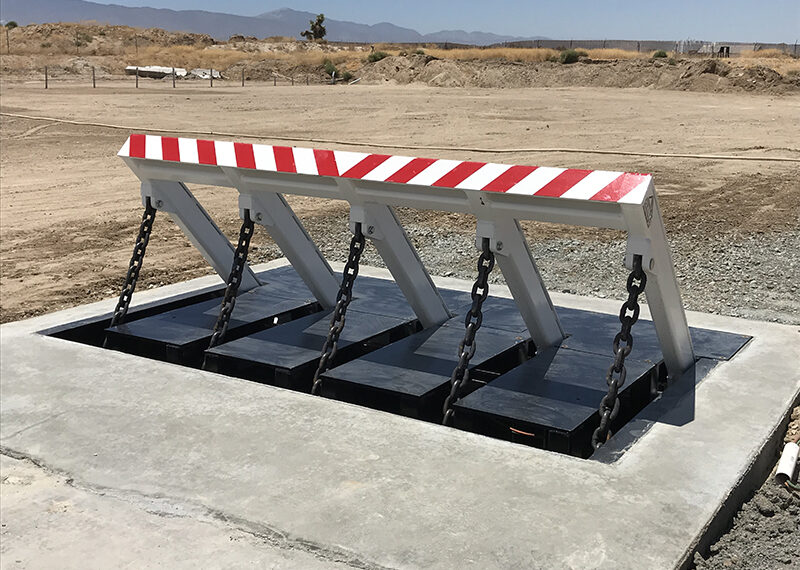 The new Delta DSC550 open frame barricade marks the latest accomplishment from Delta Scientific Corporation. The DSC550's shallow 24" foundation is ideal for applications where underground utilities, buried pipes and other obstructions may present a challenge. The open frame format provides a unique counter-balance design with no springs or other mechanical assists that need extra maintenance.