TW4030 Surface Mounted Barricade
Delta Scientific's TW4030 is a surface mounted, dual buttress wedge barricade system consisting of a heavy steel plate capable of being rotated from the free pass position to its guard position by a hydraulic power unit. Barricade height is 21 inches (53cm). Standard clear opening width is 12 feet (3.66m). Maximum width is 20 feet (6.1m).
TW4030 and TW2015 Surface Mounted Barricades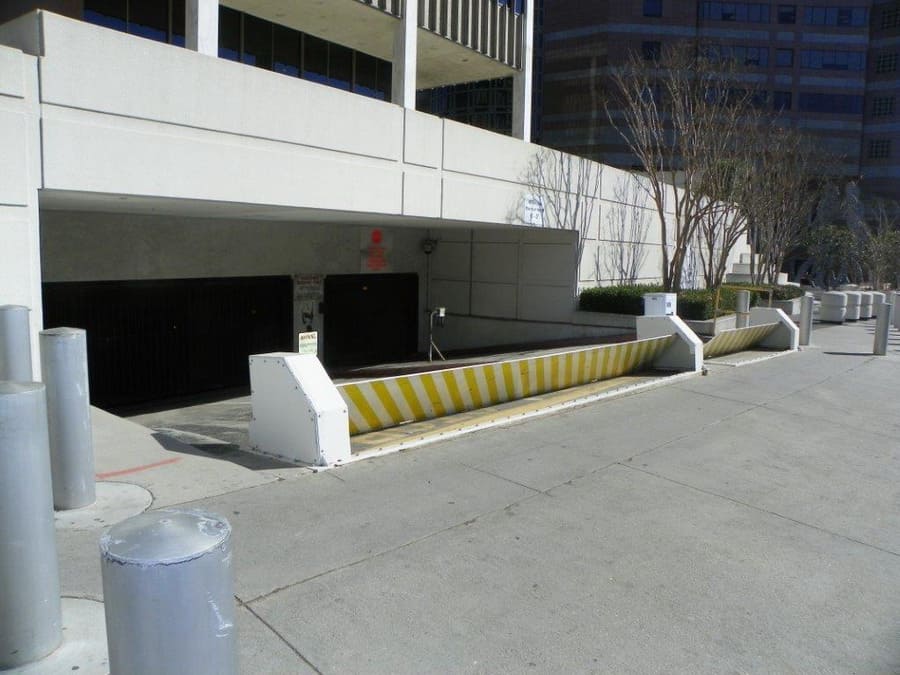 TW4030 Surface Mounted Barricade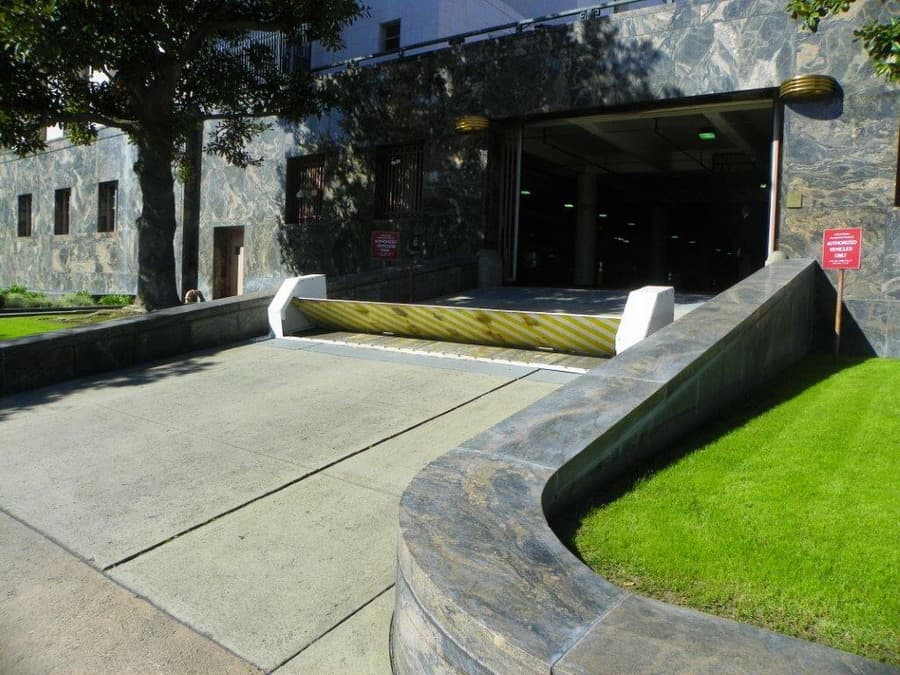 Other Surface Mounted Solutions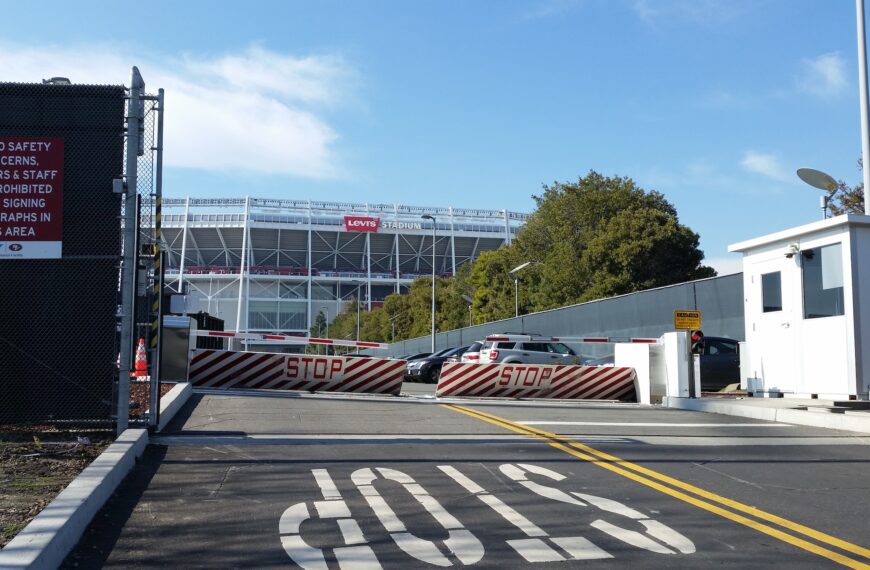 This quick installation surface mounted barrier has a single buttress that houses all the necessary components to run the unit. Simply bring in power to the buttress side of the barrier and run your control wire to your desired location and you are ready to go. This barrier can be left handed and right handed to cover larger openings or orient the barrier as needed for power.