TW4030 Surface Mounted Barricade
Delta Scientific's TW4030 is a surface mounted, dual buttress wedge barricade system consisting of a heavy steel plate capable of being rotated from the free pass position to its guard position by a hydraulic power unit. Barricade height is 21 inches (53cm). Standard clear opening width is 12 feet (3.66m). Maximum width is 20 feet (6.1m).
TW4030 and TW2015 Surface Mounted Barricades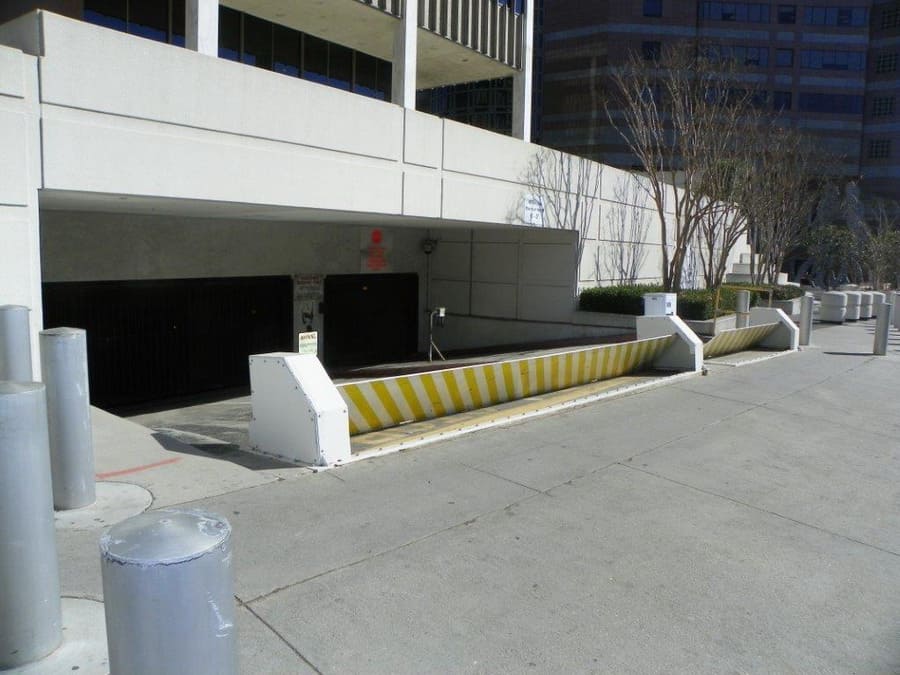 TW4030 Surface Mounted Barricade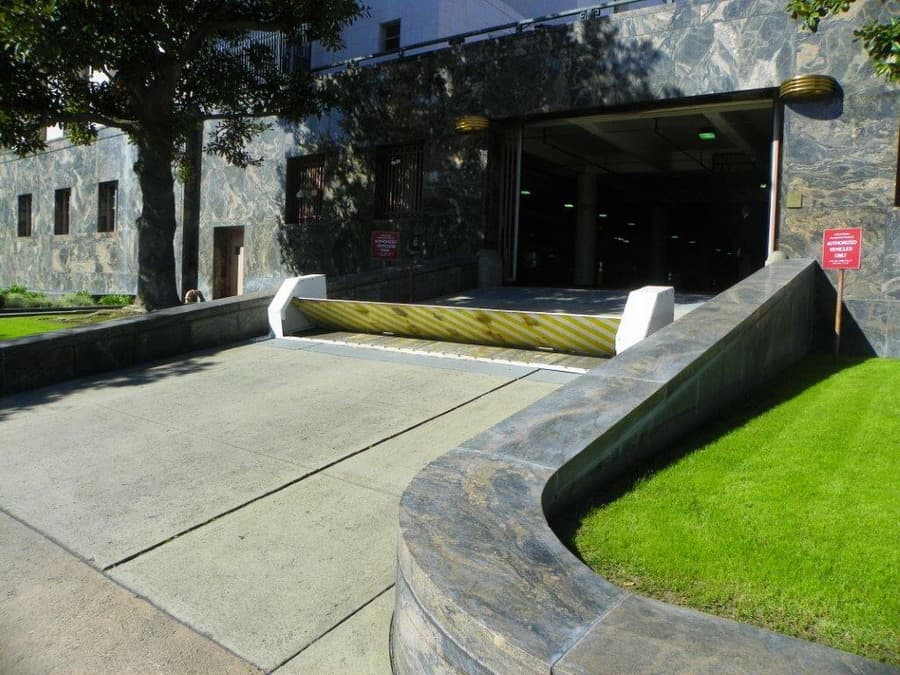 Other Surface Mounted Solutions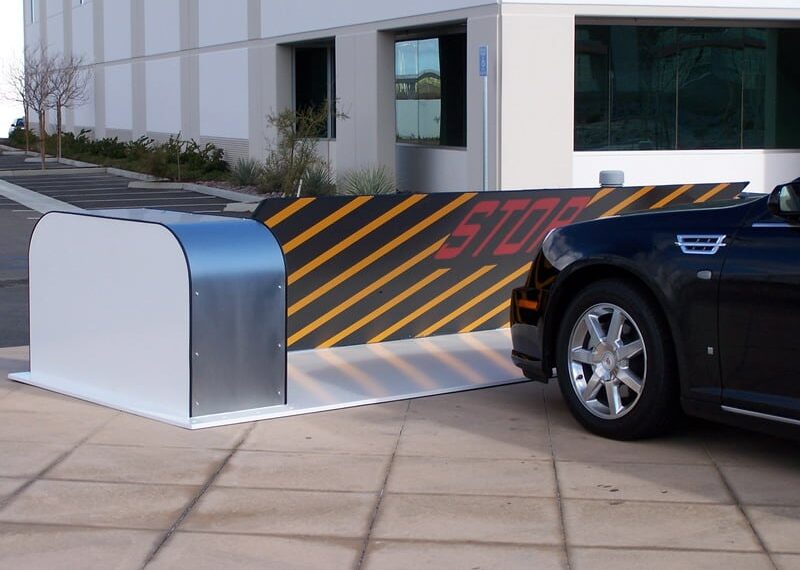 The new Delta Scientific DSC1200 surface mounted barricade provides a very easy to install high security vehicle access control system for banks, city and federal government offices, museums, corporate buildings, factories, oil refineries, railway, airport and other transportation hubs as well as other facilities threatened by truck bomb attack, errant drivers or car-crashing thieves.