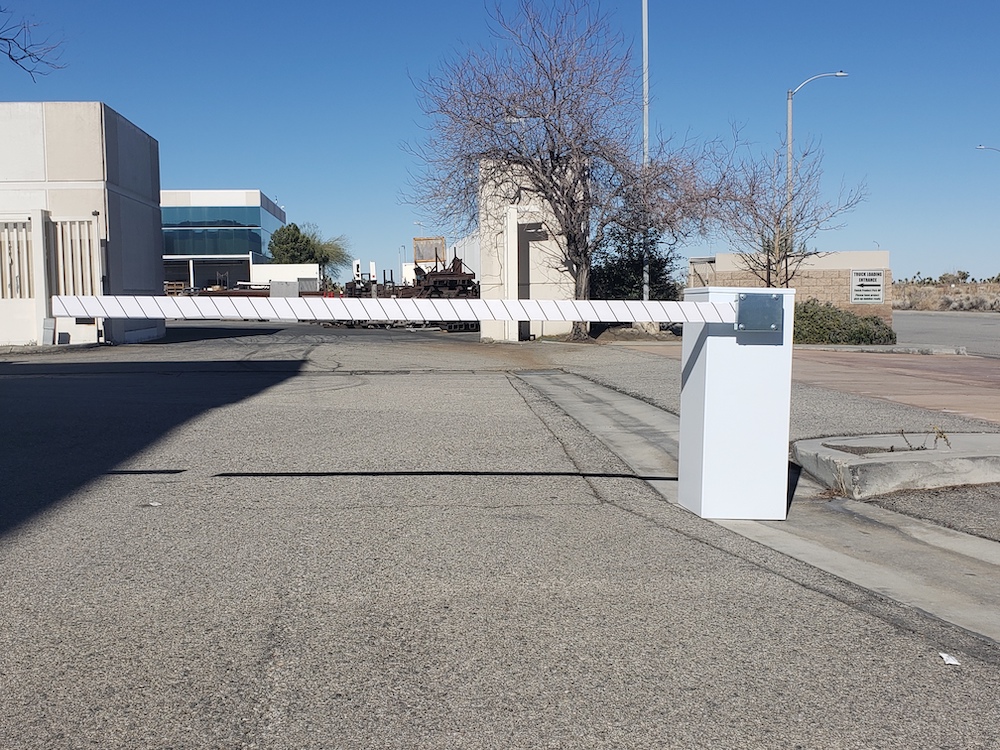 All Purpose Vehicle Access Control Beams
Model #: AG812
The AG812 Vehicle Access Gate is an all-purpose semaphore type parking control gate for use with wood or aluminum gate arms. It is designed and configured to meet a broad range of vehicle control and parking needs.
The drive train, the control logic module and the cabinet are built to withstand heavy industrial traffic and parking control requirements. Additionally, they include an interface with revenue systems, vehicle identification systems, card readers, remote control stations and buried detectors. The AG812 is UL listed.
AG812 Parking Lot Gate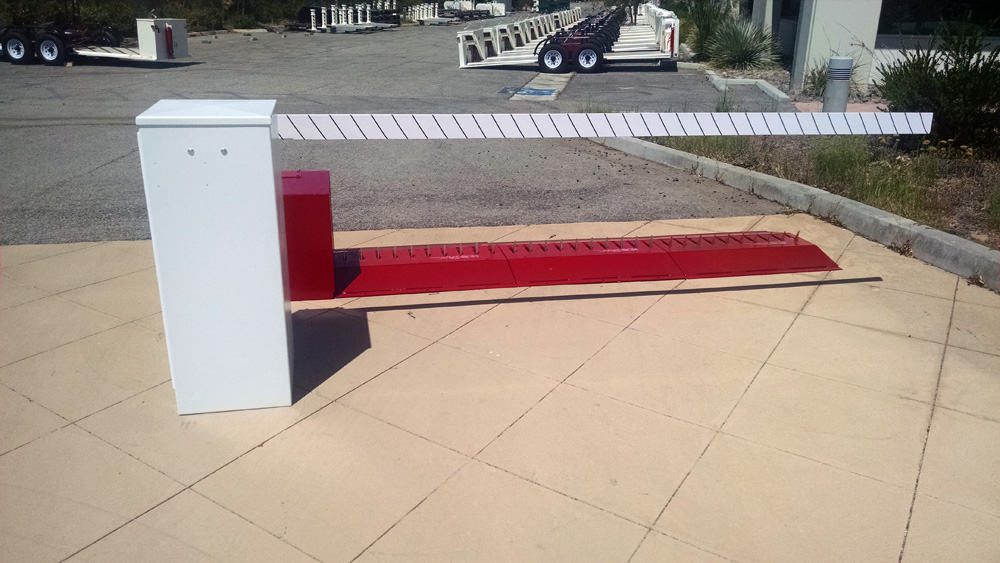 Specifications & Resources
AG812 Manual with Drawings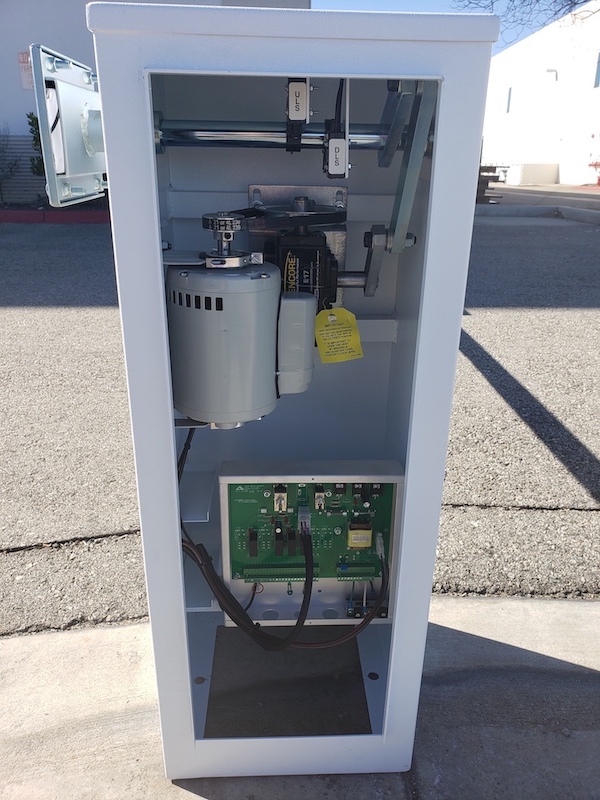 AG812 Power Unit
Other Commercial Parking Control Beams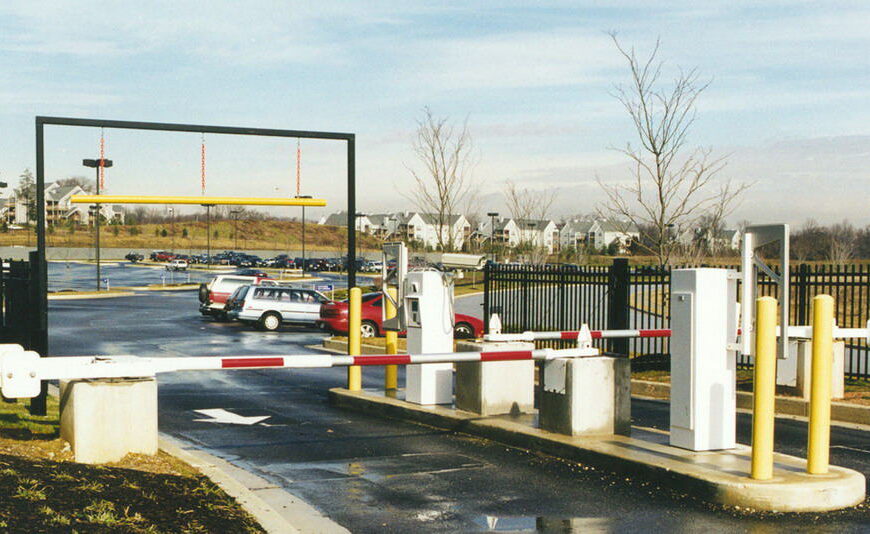 The high-strength wire rope of the TT212 will stop a non-armored or non-tracked vehicle weighing 6,000 pounds at 40 mph (26,7 KN at 64 kph). The TT212 Beam Barricade is used at government facilities, embassies and automotive sales facilities.