DSC1450 Surface Mounted Barricade
Certified by: Delta Scientific Engineering Analysis
Certification Level: M30
Gross Vehicle Weight: 15,000 pounds/66.7 kN
Crash Speed: 30 mph/48 kph
The Delta Scientific DSC1450 surface mounted vehicle barricade consists of four components that provide quick high-security vehicle access protection. Two buttresses, a road plate and hinge plate. The four separate component design makes for easy shipment, handling, and installation.
The barrier components are lag bolted in place to existing concrete surfaces such as parking structures and parking lots to be used as an anti-theft device and or traffic control device. The barricade features a self-contained programmable electro-mechanical or hydraulic drive system, controls and an integral barrier arm. Typical installation is four hours or less.
DSC1450 Surface Mounted Barricade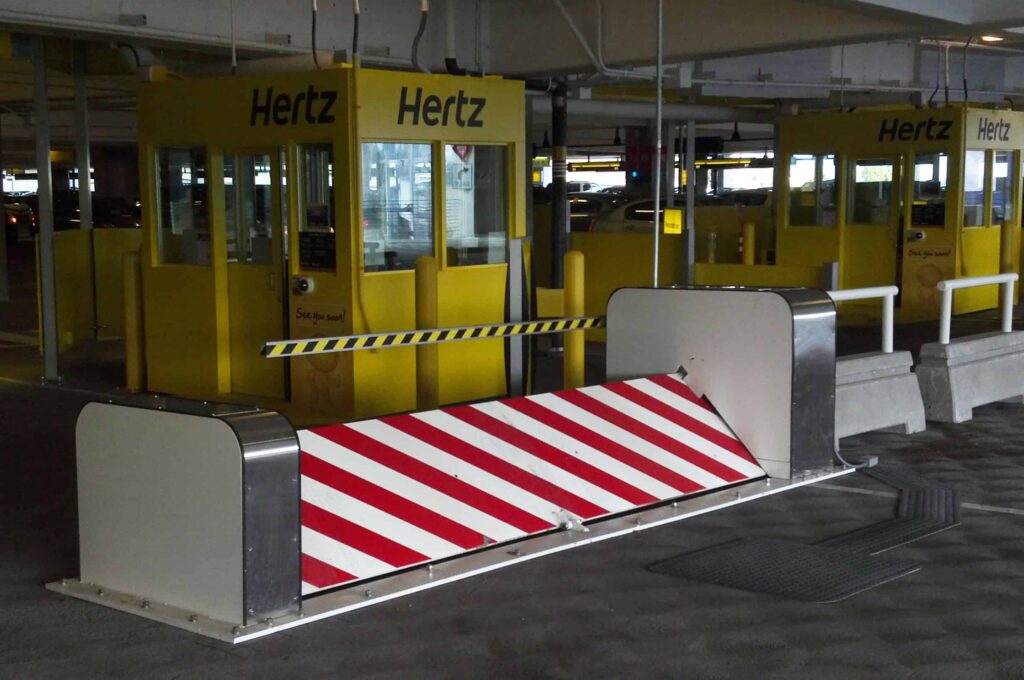 DSC1450 Surface Mounted Barricade Vehicle Access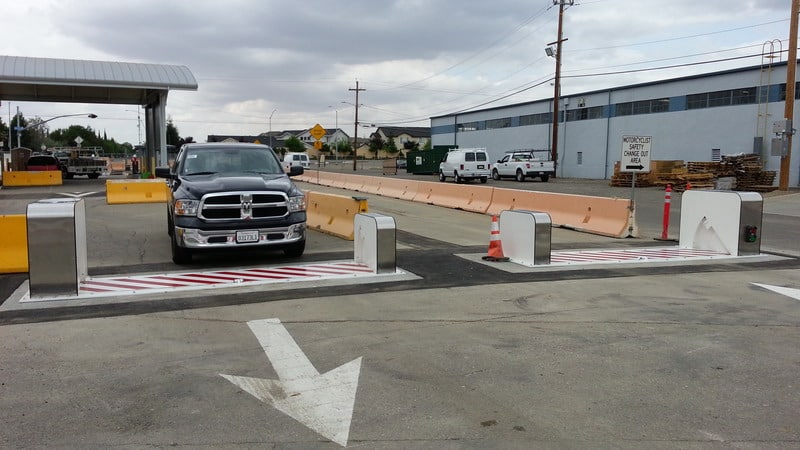 DSC1450 Surface Mounted Barricade in Operation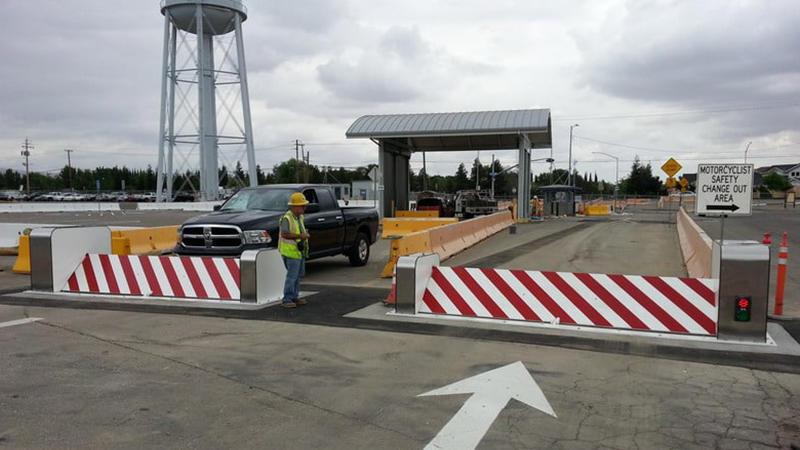 Specifications & Resources
DSC1450 Procurement Specification
Other Surface Mounted Solutions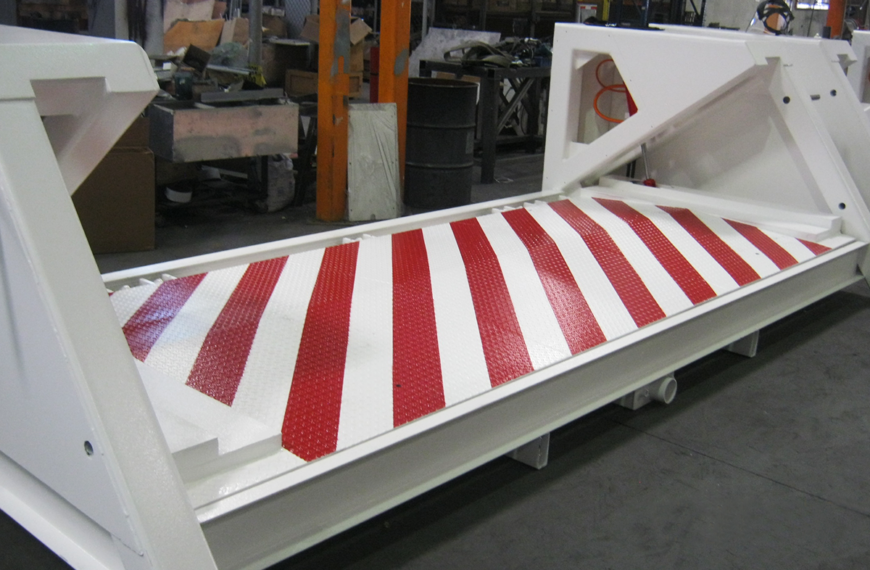 The TT207SFM is a K12 rated barricade 15,000 pound truck at 50 mph. It comes in two versions, surface mounted for parking ramps and with the standard 13 inch foundation. This high security barricade is also available with a debris screen. When the K-12 barricade is in the up position, the hydraulics are protected by the heavy metal ramp plate. Widths available: 12 foot to 24 foot clear opening.