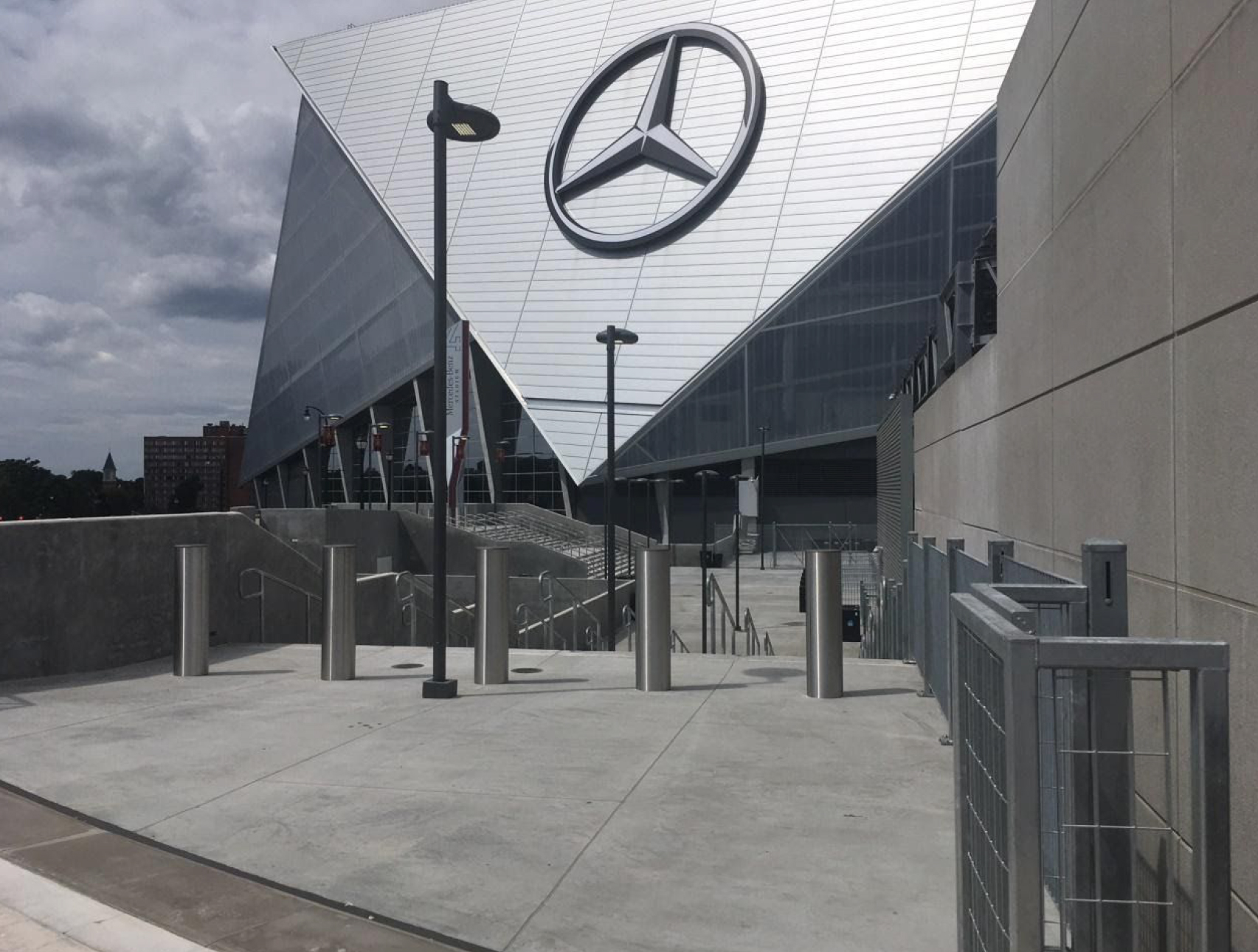 STADIUM SECURITY
Securing Our Places of Gathering and Sport
Few places have a greater security concern than Stadiums and Arenas.
Well more than 150 stadiums exist in the United States to support leagues such as the NFL, MLB, and NBA. On any given day more than 50,000 people can be in attendance at their local arena. Stadiums owners and Security Personnel have made huge strides in recent years to protect their facilities and the people who come to visit. Delta Scientific barriers have been leading the charge in securing the nations stadiums from vehicle born terrorist attacks and errant driver incidents. Delta has played a major role in assisting Architectural and Engineering firms design new stadiums with access control and counter terror barriers in mind.
Stadium managers have worked to ensure that Department of State, Safety Act Certified barriers and designs are being implemented at their facilities and all new construction. Delta Scientific's full line of Safety Act Certified barriers across multiple crash ratings allows stadium designers to implement the best barriers for each location. Delta Barriers are currently providing lifesaving security at an array of stadiums and arenas including Staple's Center, Dickies Arena, Golden 1 Center, Citi Field, Raiders Stadium, and the new Sofi Arena. Give us a call if you have any questions regarding Arena and Stadium barrier options.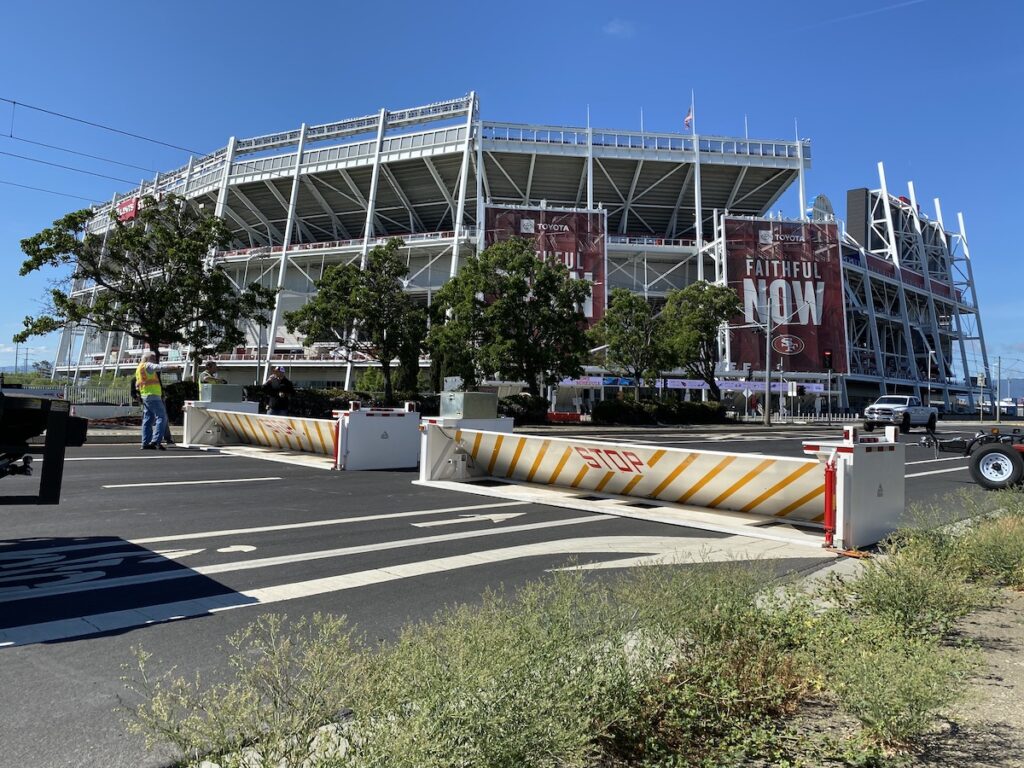 Stadium Security Products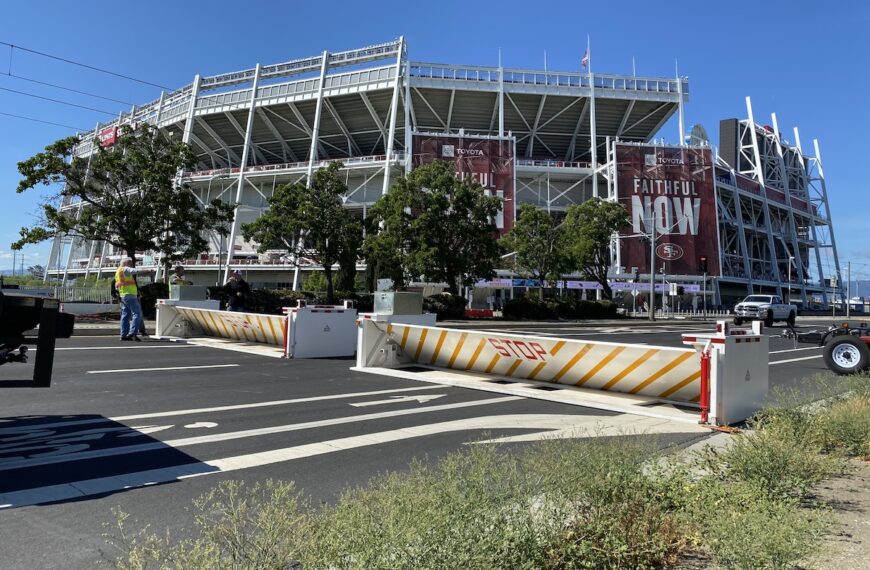 The MP5000 is designed as a towable, rapid deployment vehicle barriers. Installation and setup can be achieved in less than 30 minutes. The MP5000 is available with clear openings of 12', 16', and 20' and carry crash ratings up to M40/K8. Simply plug in standard 120v power to the battery operated HPU and you are ready to run. Don't fret if no power is available as these units can run strictly off the optional solar panel if necessary.
Security News