High Security Bollards
Shallow and Deep Foundations
Portable Options Available
Protect your facility and employees with Delta high security bollards for vehicle control systems. Raise and lower them in seconds.
Select the level of security that is required for your application. Delta's bollard product line ranges from K4/M30 to K12/M50 to protect under the most extreme circumstances. All Delta vehicle access control equipment meets or exceeds U.S. Department of State, ASTM and Department of Defense certifications. You have the assurance that the equipment you are employing for physical vehicle security has been tested to the highest standards for repelling terrorist attacks. Such strength is important whether you're planning to secure a military base, warehouse or even a sidewalk to protect pedestrians.
Security Bollards are aesthetically pleasing and allow pedestrians to move between bollards in non-roadway applications.  They are available with a variety of decorative covers and the architect may design their own cast covers to reflect architectural details of the facility. You can specify cast sleeves of aluminum, fiberglass, or brushed stainless steel, all of which slip right over the crash tube. Crash Rated Bollards may be fitted with an internal warning light for increased visibility and engineered to suit high traffic volumes.   Delta has a product line of shallow foundation bollards with excavation as little as 14". These come in fixed and removable options and are rated up to K12.
Delta's high security bollard systems operate individually or in groups of up to ten and are used for intermediate to high level security applications. Individual bollards are up to 13.25 inches (336 mm) in diameter, up to 39.3 inches high (1000 mm) and are usually mounted on 3-foot centers. Hydraulic and pneumatic, electromechanical, and manual versions can be operated by a variety of control systems. Fixed post versions are available to secure the sides of roadways with the same crash rating and appearance. Manual versions are counter balanced and lock in the up or down position with minimal effort. All models are crash rated and may be lowered to allow passage of authorized vehicles. Automated bollards can be activated as quickly as 2 seconds under the Emergency Fast Operation (EFO) to thwart an attempt at breaching the entry point. Contact a Delta Sales Representative today to see how these protection systems can help secure your facility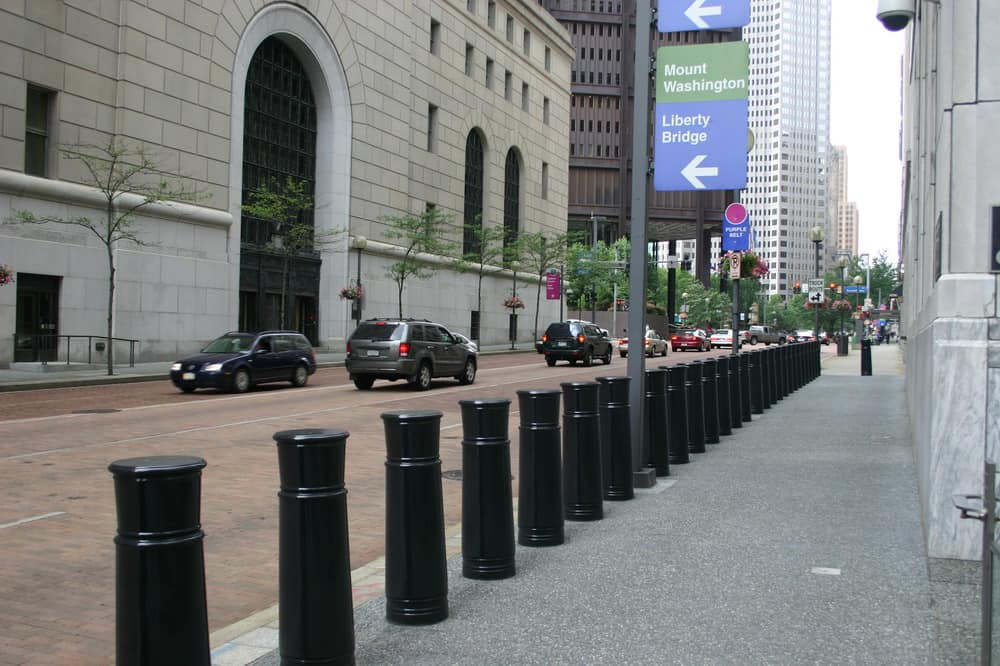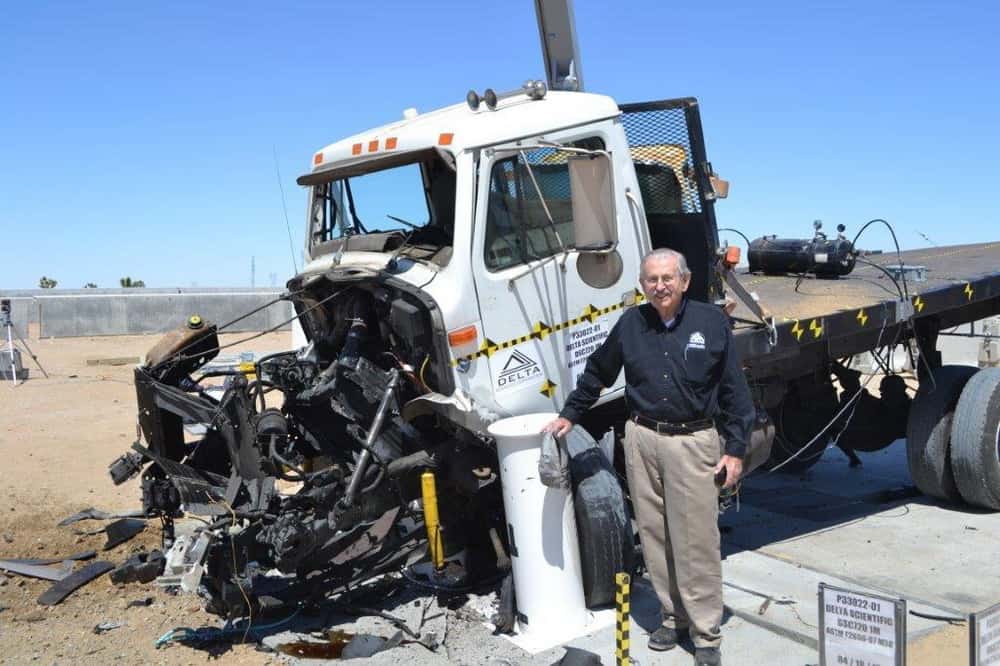 Security News
Voting is a precious right; the core of our democracy in the United States. Officials for the 2020 election continue to face challenges related to the COVID-19 pandemic and the possibility of foreign cyberattacks. Election boards contending with these legitimate concerns should…
Read More Portable Barriers Protect Voting Sites on Election Day