VEHICLE ACCESS CONTROL SOLUTIONS
Delta Scientific Corporation is the World Leader
in High Security Bollards & Vehicle Barricades
Delta Scientific has been engineering and manufacturing vehicle access control equipment and selling its products worldwide since 1974.
With both mechanical and electrical engineers on staff, Delta is able to aggressively pursue custom projects and new technology. The 260,000 square feet of manufacturing space allows Delta Scientific to meet the increased requirements and demands of its continually growing domestic and international customer base.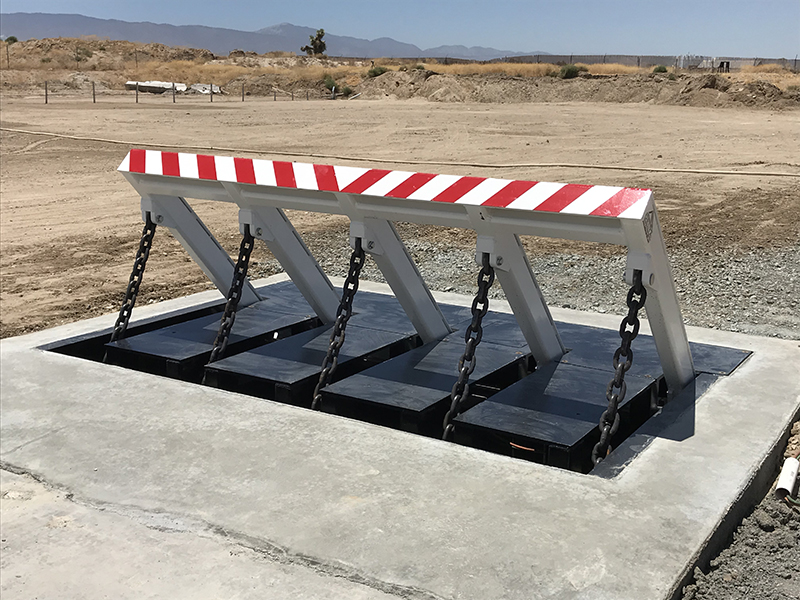 New Product Spotlight
Delta Scientific Introduces New DSC550 'Open Frame' Vehicle Barrier
The new DSC550 high speed, high security, very shallow foundation barrier is Delta's fastest, smallest and shallowest foundation barricade, created especially for high speed actuation and simple installation.
Popular Security Products
Product Support
Delta Scientific is also the leader in post-installation support. The Product Support Division is composed of dedicated, highly experienced technicians who have installed, maintained, and serviced hundreds of barrier systems throughout the country and around the world at U.S. Military Bases, Nuclear Facilities, U.S. Embassies, Private Buildings, and other government facilities.
Security News
Voting is a precious right; the core of our democracy in the United States. Officials for the 2020 election continue to face challenges related to the COVID-19 pandemic and the possibility of foreign cyberattacks. Election boards contending with these legitimate concerns should not neglect the physical security of each polling location.
Read More Portable Barriers Protect Voting Sites on Election Day
The last six years have seen an alarming trend, both in the United States and abroad, in terroristic attacks using motor vehicles as weapons. These attacks have involved cars and trucks barrelling into large crowds, pedestrian areas, and college campuses. Potentially any soft target, such as sports stadiums, community centers, and government buildings, could see…
Read More Bollards Provide Aesthetically Pleasing Protection to Public Buildings