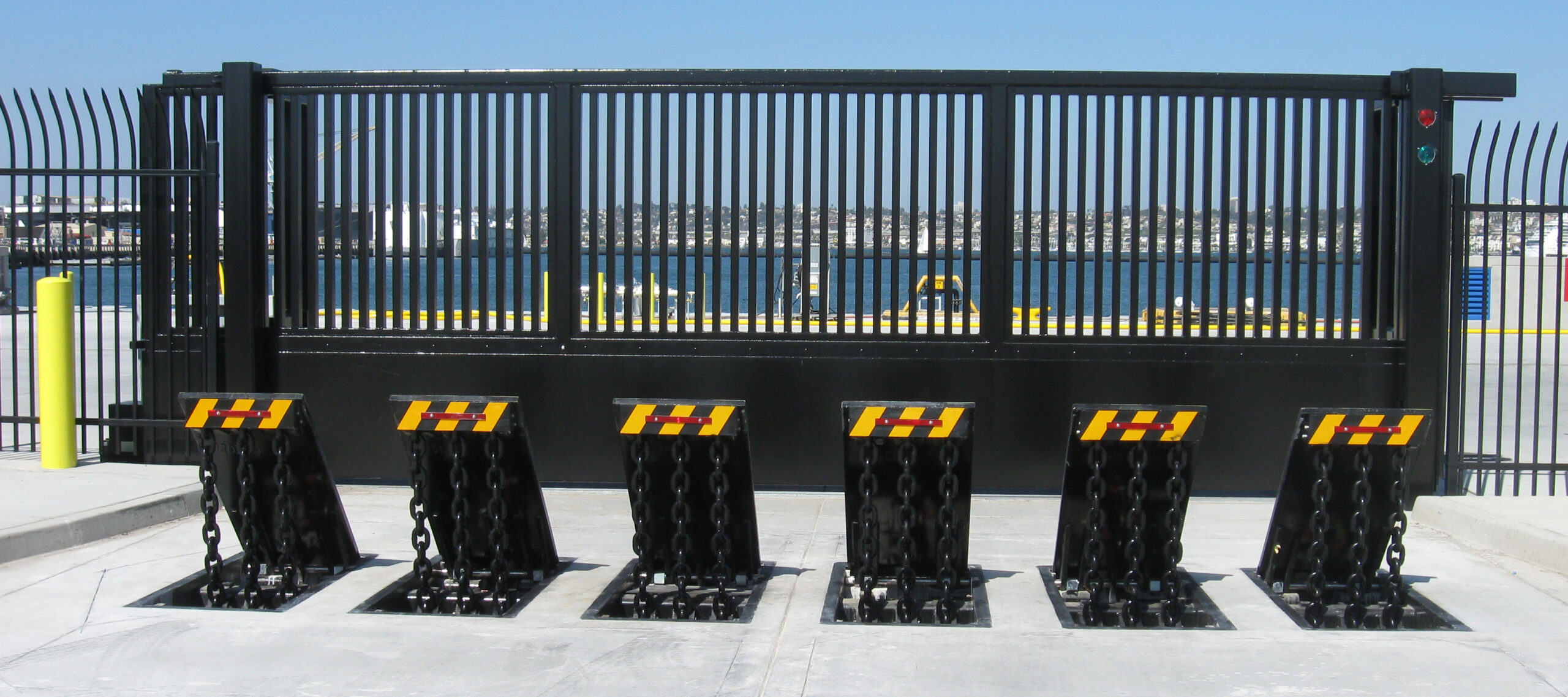 VEHICLE ACCESS CONTROL SOLUTIONS
Delta Scientific Corporation is the World Leader
in High Security Bollards & Vehicle Barricades
Delta Scientific has been engineering and manufacturing vehicle access control equipment and selling its products worldwide since 1974.
With both mechanical and electrical engineers on staff, Delta is able to aggressively pursue custom projects and new technology. The 260,000 square feet of manufacturing space allows Delta Scientific to meet the increased requirements and demands of its continually growing domestic and international customer base.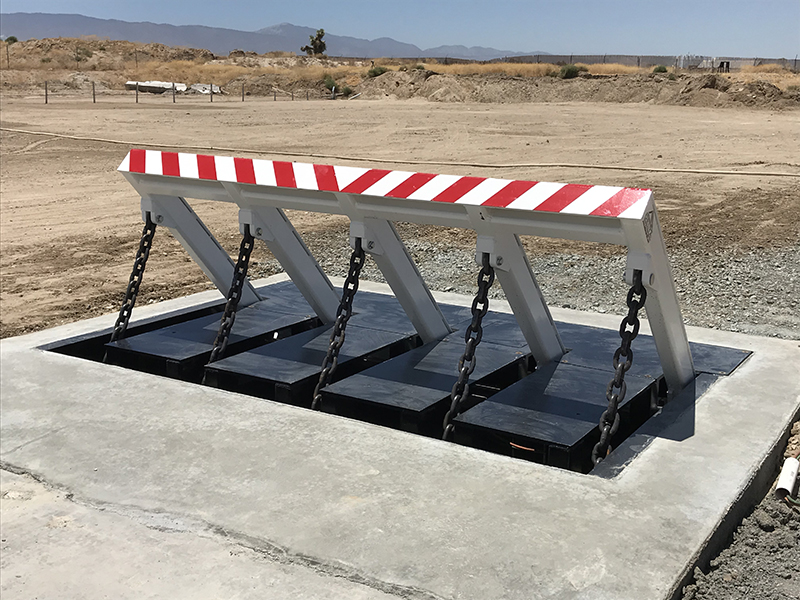 New Product Spotlight
Delta Scientific Introduces New DSC550 'Open Frame' Vehicle Barrier
The new DSC550 high speed, high security, very shallow foundation barrier is Delta's fastest, smallest and shallowest foundation barricade, created especially for high speed actuation and simple installation.
Popular Security Products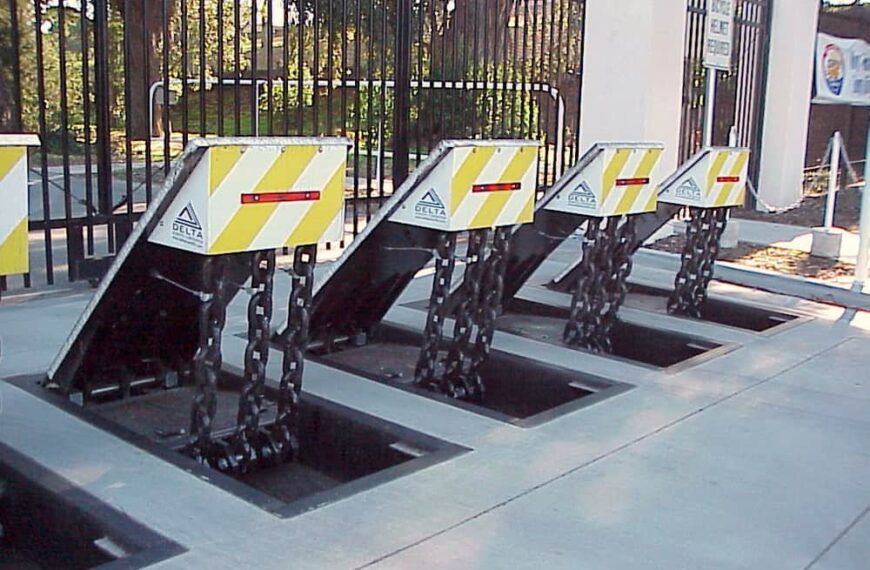 DSC2000 Wedge Barricade – K12/M50 Crash Rated Modular Barricade with extremely shallow 11" foundation design. The DSC2000 is Delta's fastest barricade system with Emergency Fast Operations of 0.5 seconds or less. Designed for speed and stopping power, the DSC2000 system is unrivaled in the industry.

Product Support
Delta Scientific is also the leader in post-installation support. The Product Support Division is composed of dedicated, highly experienced technicians who have installed, maintained, and serviced hundreds of barrier systems throughout the country and around the world at U.S. Military Bases, Nuclear Facilities, U.S. Embassies, Private Buildings, and other government facilities.
Security News
Delta Scientific technicians can perform diagnostic, preventive, and restorative maintenance on any of the products you purchase from us on a monthly, semi-annual, or quarterly basis. This is important to ensure that the products are operating correctly and safely to prevent injuries and ensure reliable performance.
Read More Why Maintenance of Security Products Is So Important
Vehicle ramming attacks during holiday celebrations are becoming more common. Sometimes they are motivated by political or religious extremism and sometimes by a desire to cause as much chaos as possible during what is supposed to be a time of joy. Delta Scientific products can help to prevent holiday vehicle attacks.
Read More Why You May Need Extra Security for the Holiday Season