SURFACE MOUNTED
Surface Mounted Wedge Barricades
Delta's surface mounted wedge barricades feature quick installation into difficult locations such as parking structure ramps or areas with sub-surface drainage problems. These barricades are lowered to allow passage of authorized vehicles and are available in widths up to 240 inches (6096 m). They are crash rated. Surface mounted barricades are very easy to install and provide high security vehicle access control system for banks, city and federal government offices, museums, corporate buildings, factories, oil refineries, railway, airport and other transportation hubs as well as other facilities threatened by truck bomb attack, errant drivers or car-crashing thieves.
With fast installation, shallow or no foundations, low maintenance, certified compliant to industry standards, and all weather operation, Delta Scientific leads the industry with these surface mounted wedge barriers.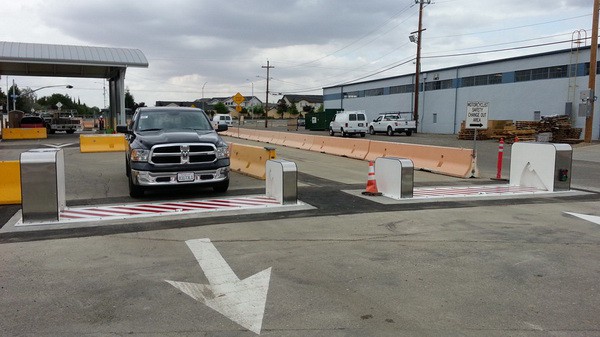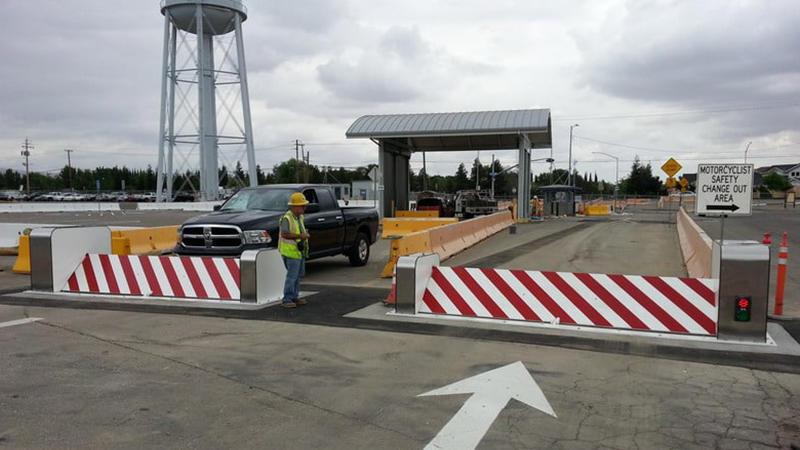 The Delta Scientific DSC1450 surface mounted vehicle barricade consists of four components that provide quick high-security vehicle access protection. Two buttresses, a road plate and hinge plate. The four separate component design makes for easy shipment, handling, and installation.
Security News
Delta Scientific technicians can perform diagnostic, preventive, and restorative maintenance on any of the products you purchase from us on a monthly, semi-annual, or quarterly basis. This is important to ensure that the products are operating correctly and safely to prevent injuries…
Read More Why Maintenance of Security Products Is So Important
Vehicle ramming attacks during holiday celebrations are becoming more common. Sometimes they are motivated by political or religious extremism and sometimes by a desire to cause as much chaos as possible during what is supposed to be a time of joy. Delta…
Read More Why You May Need Extra Security for the Holiday Season