Surface Mounted Wedge Barricades
Delta's surface mounted wedge barricades feature quick installation into difficult locations such as parking structure ramps or areas with sub-surface drainage problems. These barricades are lowered to allow passage of authorized vehicles and are available in widths up to 240 inches (6096 m). They are crash rated. Surface mounted barricades are very easy to install and provide high security vehicle access control system for banks, city and federal government offices, museums, corporate buildings, factories, oil refineries, railway, airport and other transportation hubs as well as other facilities threatened by truck bomb attack, errant drivers or car-crashing thieves.
With fast installation, shallow or no foundations, low maintenance, certified compliant to industry standards, and all weather operation, Delta Scientific leads the industry with these surface mounted wedge barriers.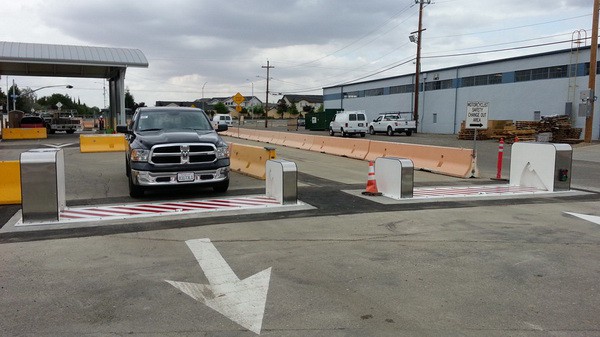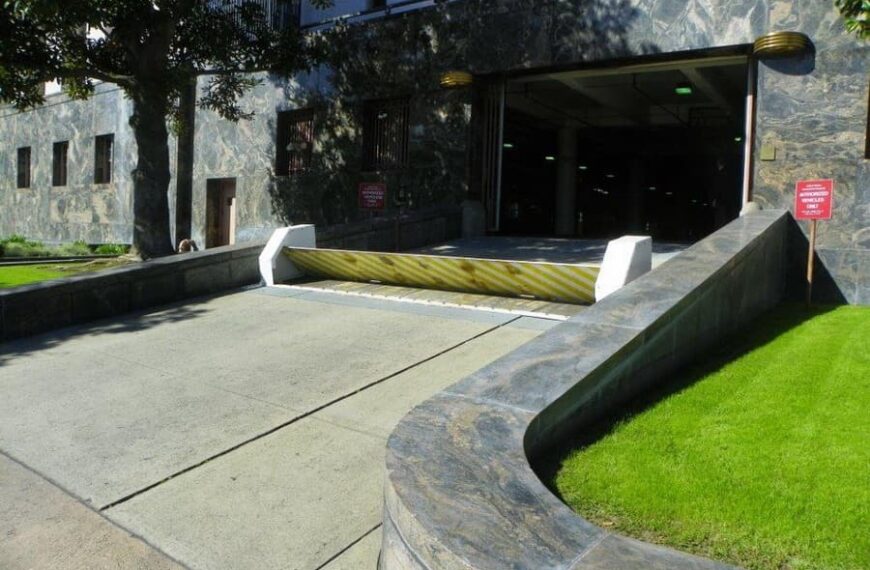 Delta Scientific's TW4030 is a surface mounted, dual buttress wedge barricade system consisting of a heavy steel plate capable of being rotated from the free pass position to its guard position by a hydraulic power unit. Barricade height is 21 inches (53cm). Standard clear opening width is 12 feet (3.66m). Maximum width is 20 feet (6.1m).
Security News
The word "embassy" refers both to the officials representing the government in a foreign country and the building in which they operate. While this can be confusing from time to time, the importance of securing both is crucial, both for the safety…