AIRPORTS AND SEAPORTS SECURITY
Security at the World's Busiest Places
The Nation's Seaports and Airports throughput thousands of people and billions of dollars' worth of materials every day.
These ports comprise of massive plots of land located amongst densely populated communities. Seaports can see throughput of more than a thousand trucks on any given day, while airports need to accommodate often erratic traffic consisting of support vehicles, fire trucks, and heavy equipment. Securing these facilities requires a varied combination of crash rated barriers.
At locations where restricting access of passersby is just as important as stopping unwanted vehicles, crash rated gates are the best option. Los Angeles International Airport has used a variety of Delta Crash rated gates to protect fuel depots, hangers, and runways. In ground wedge barriers have found favor at port roadways, allowing security personnel to screen trucks entering and exiting the port. Delta Scientific has worked with more than one hundred port locations to design the barrier system that best meets the demands of the facility.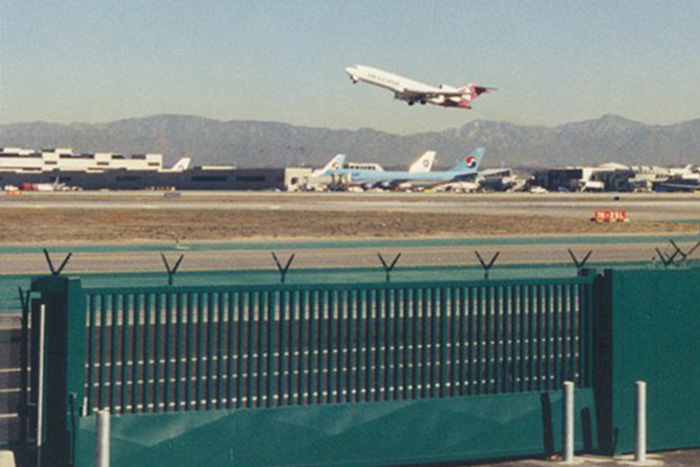 Transportation Security Products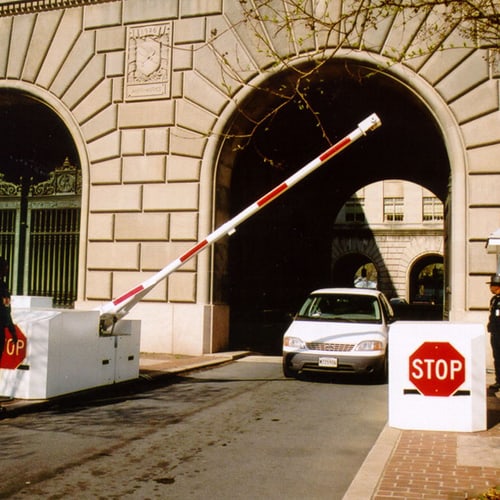 Able to be deployed or relocated for full manual or automatic operation within two hours, Delta Scientific's quick deployment Series IP500 K-4 Crash Rated Barricade will stop and destroy a 15,000 pound (6,800 kg) truck traveling at 30 mph (48 km/h) in less than 20 feet (6 m). It secures an entrance roadway 8 to15 feet in width from vehicle attack.
Security News
Peace of Mind With the Delta Car Lot Beam DSC7090 Post authorBy Delta ScientificPost dateJune 22, 2022 If you run a car lot, you have a lot invested in your inventory. Unfortunately, because your inventory is mobile by its very nature, it…