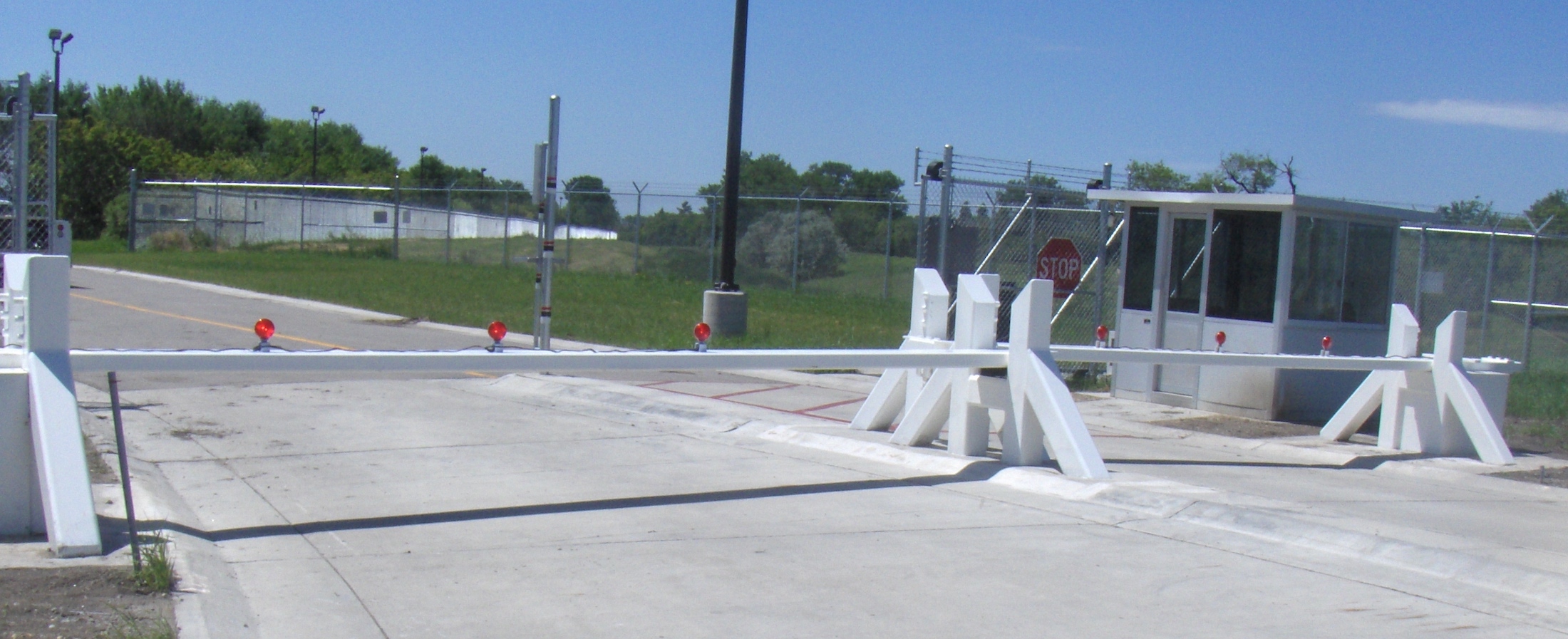 DSC7000 K12 Rated Crash Beam Barricades
K Rated Barrier: Certified K-12 Crash Rated Barrier
Installation Design: Shallow Foundation Barrier
Model #: DSC7000
The DSC7000 crash rated beam barricade is used worldwide at locations where wide roadways need to be secured from attacking vehicles. It provides protection between 12- to 20-foot wide with options to 30 feet (3.7 to 9.2 m). The 725-pound beam of the vertical lift barricade stops a 15,000-pound (66.7 kN) vehicle traveling 50 mph (80 kph) dead in its tracks, equivalent to 1.2-million foot-pounds of kinetic energy.
It meets the K12 crash certification standard set by the United States Department of State.
The DSC7000(H) operates from a standalone Hydraulic Pumping Unit that can be upgraded to accommodate beam lengths up to 30'. The HPU can be powered from a local single or three-phase power source. Alternatively, the DSC7000(H) can be powered and operated automatically from a Battery Powered HPU, which can be maintained at operating power level by a solar array or by low power alternative sources.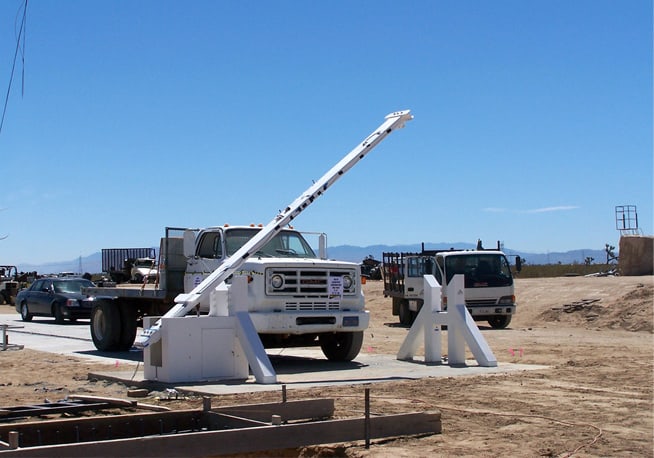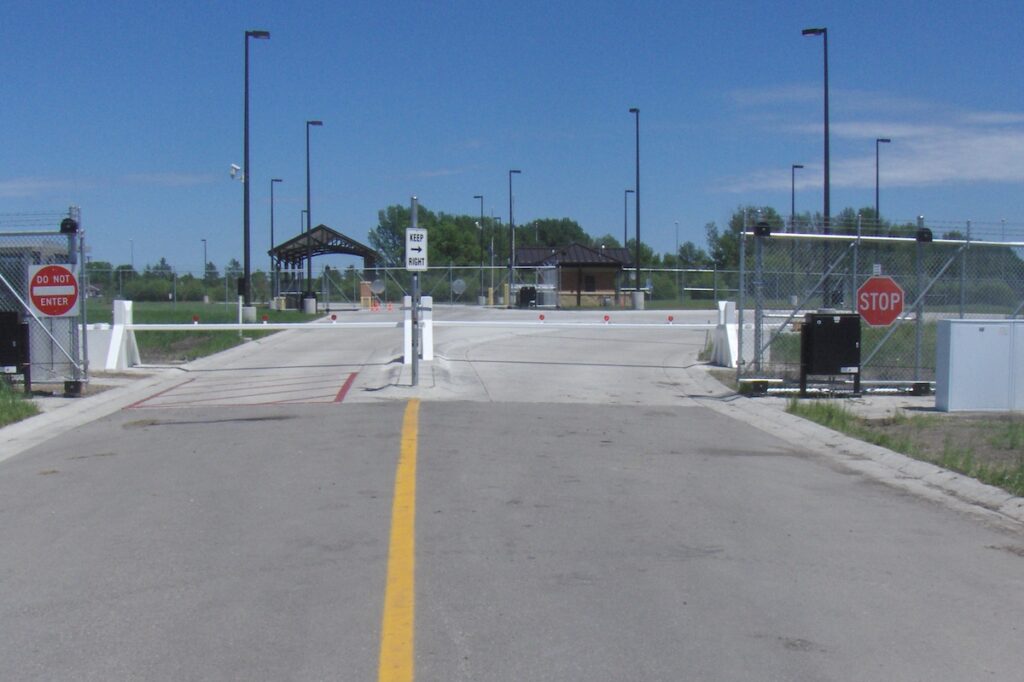 DSC7000 Beam Barricade K12 Crash Test
The Manual version of the Model DSC7000 Drop Arm Beam Barrier System can be converted to fully automatic operation by the addition of a Delta hydraulic power unit and appropriate control options.
Barrier Clear Opening. The standard clear opening shall be 144 inches (3,66 M) as measured inside to inside of the hinge and locking buttress. The Barrier can be specified with a clear opening up to 240 inches [9,14 M].
Delta Scientific certifies the The DSC7000 beam has been tested to the United Kingdom BSI Standard PAS:68 2007 in the DSC7500 configuration. Crash tested with a 7.5 Tonne EU truck at 80 kph. Zero penetration. The beam held and was wedged in place. Second attack readiness
Specifications & Resources
Drop Arm Beam Barrier Procurement Specifications
General-Arrangement-12′-16′
General Arrangement with Straps 17′-24′
DSC7000 Beam Barricade Brochure
Other Beam Barricades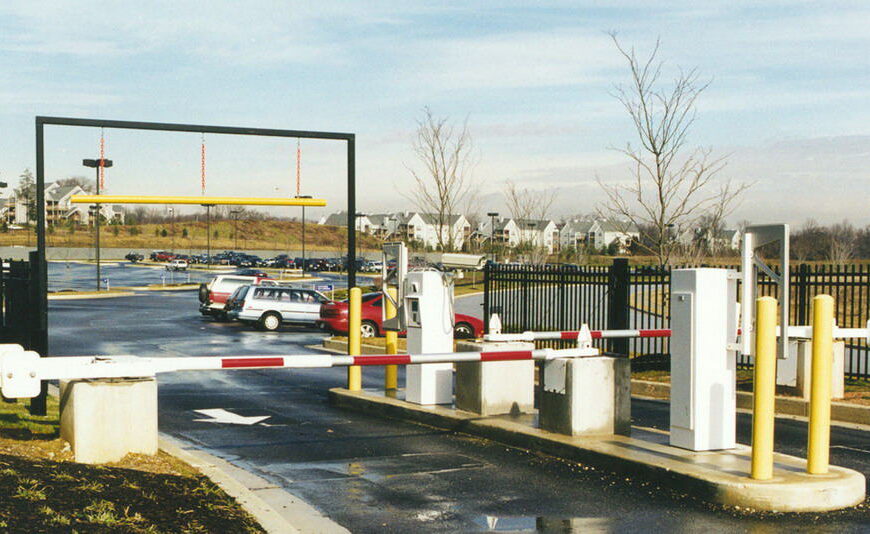 The high-strength wire rope of the TT212 will stop a non-armored or non-tracked vehicle weighing 6,000 pounds at 40 mph (26,7 KN at 64 kph). The TT212 Beam Barricade is used at government facilities, embassies and automotive sales facilities.