TW2015 Surface Mounted Barricade
The TW2015 Hydraulic Wedge Barricade System is a one-inch thick ramp that features quick installation. It is designed to install at difficult locations such as parking structure ramps or areas with sub-surface drainage problems and used for intermediate security applications.
The TW2015 is a 120-inch (3,048 mm) moving ramp, 18 inches (457 mm) high that is surface mounted. Crash rated, the barricades are lowered to allow passage of authorized vehicles.
TW2015 and TW4030 Surface Mounted Barricades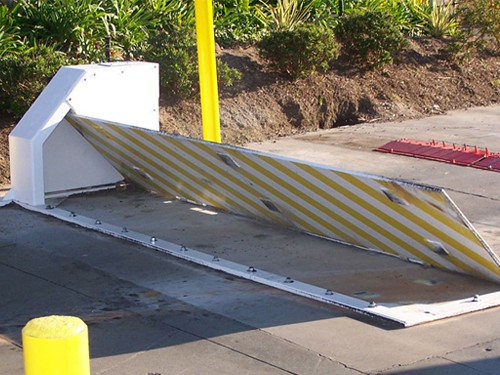 TW2015 Surface Mounted Barricade at LAX Car Rental
TW2015 and TW4030 Surface Mounted Barricades
Pair of TW2015 Surface Mounted Barricades
Other Surface Mounted Solutions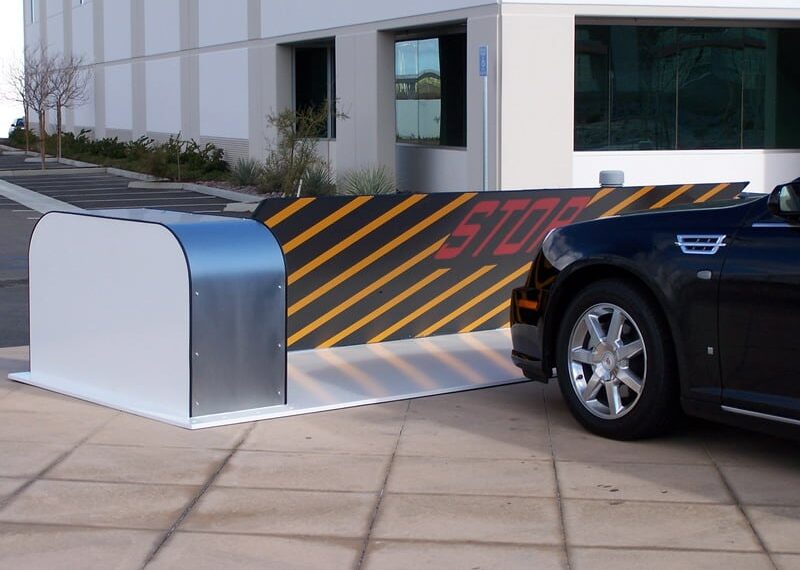 The new Delta Scientific DSC1200 surface mounted barricade provides a very easy to install high security vehicle access control system for banks, city and federal government offices, museums, corporate buildings, factories, oil refineries, railway, airport and other transportation hubs as well as other facilities threatened by truck bomb attack, errant drivers or car-crashing thieves.