TW2015 Surface Mounted Barricade
The TW2015 Hydraulic Wedge Barricade System is a one-inch thick ramp that features quick installation. It is designed to install at difficult locations such as parking structure ramps or areas with sub-surface drainage problems and used for intermediate security applications.
The TW2015 is a 120-inch (3,048 mm) moving ramp, 18 inches (457 mm) high that is surface mounted. Crash rated, the barricades are lowered to allow passage of authorized vehicles.
TW2015 Surface Mounted Barricades Open
TW2015 Surface Mounted Barricade Closed
TW2015 and TW4030 Surface Mounted Barricades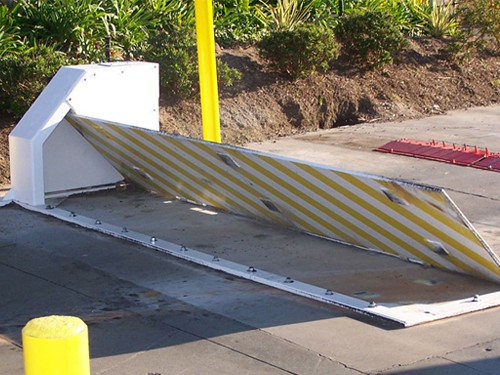 TW2015 Surface Mounted Barricade at LAX Car Rental
TW2015 and TW4030 Surface Mounted Barricades
Pair of TW2015 Surface Mounted Barricades
Other Surface Mounted Solutions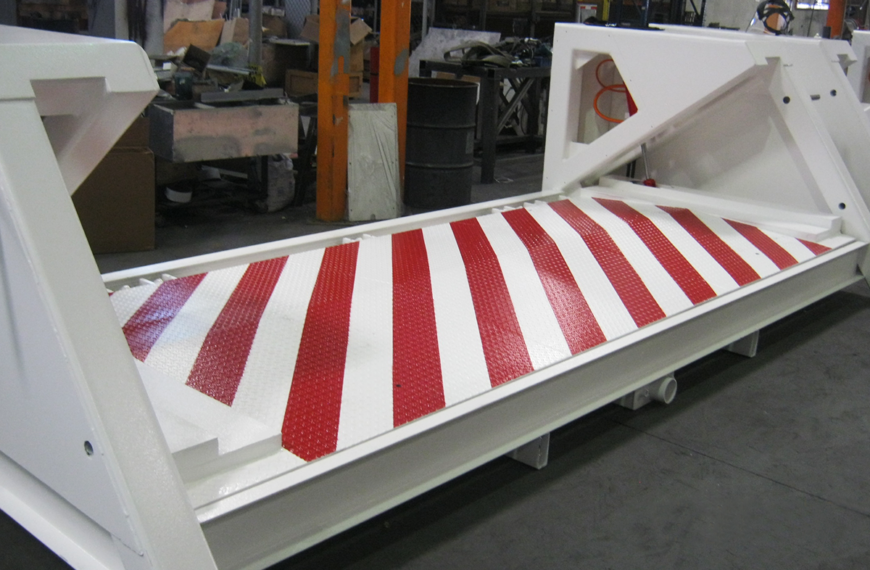 The TT207SFM is a K12 rated barricade 15,000 pound truck at 50 mph. It comes in two versions, surface mounted for parking ramps and with the standard 13 inch foundation. This high security barricade is also available with a debris screen. When the K-12 barricade is in the up position, the hydraulics are protected by the heavy metal ramp plate. Widths available: 12 foot to 24 foot clear opening.