Designing Security With a Big City Mindset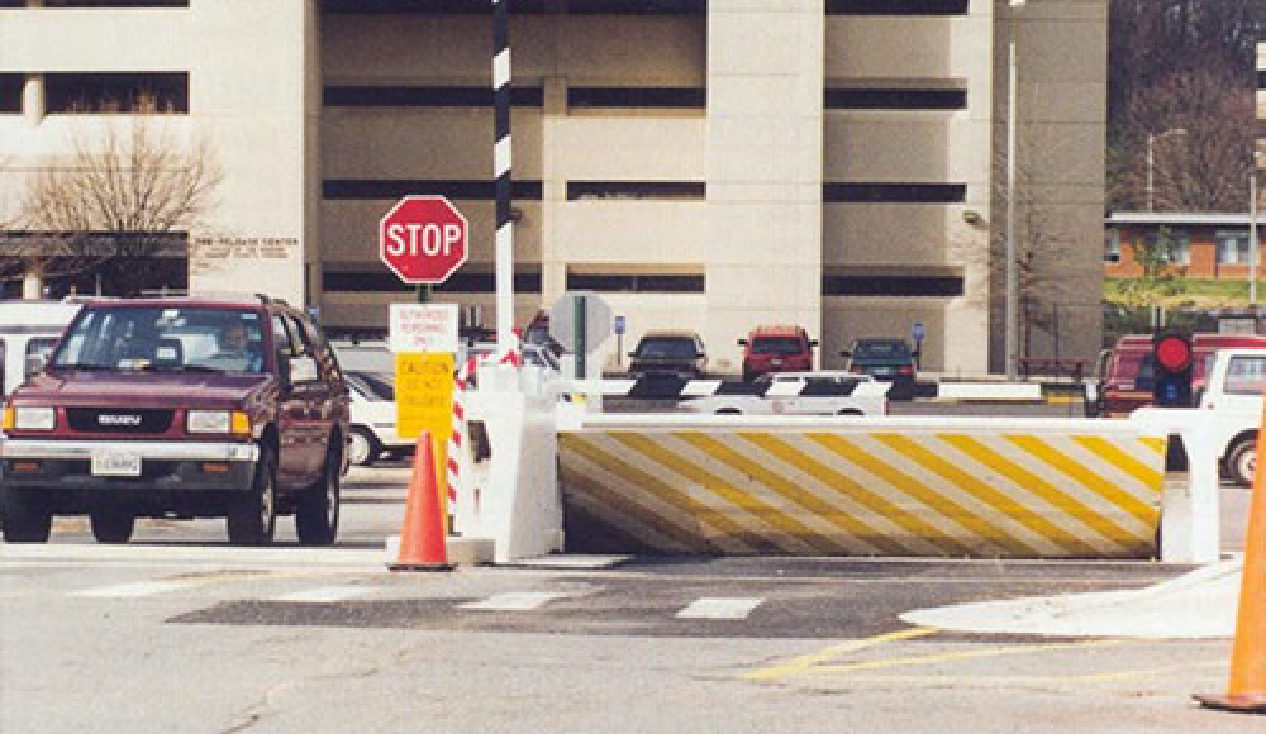 Designing a secure location can be a challenge, but having to do so in the midst of a bustling metropolis poses even bigger issues. Along with needing to keep the building and its occupants safe from vehicular and personal intrusion, architects will also have to keep the local population in mind. While redesigning and adding to their second corporate headquarters, these are exactly the problems Amazon has to face in Arlington, VA. Fortunately, the company has an excellent model that integrates state-of-the-art security with a park-like landscape.
Serene Security
The US London Embassy has been touted as the safest building on the island, and for good reason. With triple-paned grenade-proof windows and a contingent of Marines on standby, intruders would be hard-pressed to get inside. It's not the location's security that distinguishes it from protected military bases and bomb shelters. Architects have disguised safety devices and techniques under a veneer of welcoming aesthetics that adds to the city's surrounding beauty.
The embassy is able to keep its benign appearance thanks to creative security placement methods. Instead of fencing, the perimeter is surrounded by truck-stopping bollards masking as hedges. A pond also puts the brakes on incoming vehicles but is fashioned after a reflecting pool instead of a medieval moat. What results is a structure that retains the fortifications necessary for a military outpost but provides pedestrians the experience of walking through a park.
Armoring Amazon
While they may not include a moat in their blueprints, Amazon is using the London embassy as a model for their own construction. One of the biggest hurdles architects have had to overcome are the two existing parks. Locals feared these would be compromised with the addition of the security measures Amazon has planned, but the multinational corporation decided the greenery could be their biggest asset. Instead of limiting access to these parks, Amazon will instead expand them and use this open space.
By adding to these parks, locals will be able to enjoy the tranquility of nature in the midst of the big city. In return, Amazon has ample room to create comprehensive security zones. Integrating them into the landscape as the London Embassy has done, the new walkways will still be accessible by foot and for emergency personnel but will provide ample safety against vehicular attacks.
Friendly Fortification
Hiding security measures in plain sight is nothing new. Delta Scientific's K-rated shallow foundation barriers are virtually invisible when locked down, and retractable bollards can be found at innumerable locations around the world. Landscape layouts like the London embassy and Amazon's HQ2 stand out because they put security and aesthetics on the same level in an attempt to make buildings and grounds both safe and attractive. These plans embrace the metropolitan ambiance of their home cities, making them attractive additions to the skyline.
When designing security concepts for new buildings or enhancing the fortification of existing structures, architects are becoming more concerned about the overall tone of their work. By creating layouts that integrate the surrounding aesthetics and provide areas with additional parks and amenities, institutions may find it easier to find purchase in metropolitan districts. Constructing a safe building should always be the primary goal, but designers don't have to sacrifice aesthetics to get there.
Share This Story, Choose Your Platform!