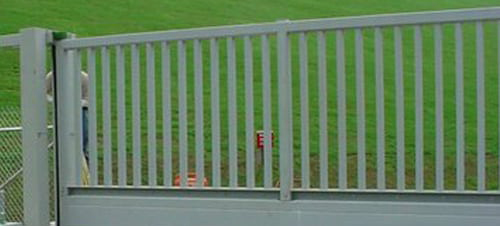 Rolling High Security Gates
Model #: SC3000S
High Security Cantilevered Rolling Gate
K4 Crash Rated Gate
Certified By: Engineered Rated
Certification Level: K4
Installation Design: Cantilevered Gate
The cantilevered SC3000S sliding gate is ideal for locations that have ground interference and need the leaf of the gate suspended over the roadway. This rugged gate allows for railroad tracks or any other ground obstruction to easily pass underneath the gate leaf during opening and closing of the gate. The drive system can be either electric or hydraulic allowing for variable speeds and smooth operation.
The SC3000S carriers a K4 engineered rating which will stop and destroy a 15,000lb vehicle traveling at 30mph. The gate can be tailored to match the surrounding décor in a wide variety of architectural enhancements, while still providing ultimate perimeter protection. The gate can be ordered in lengths up to 30' as well as custom heights. Delta is the de-facto choice for custom applications.
SC3000S Sliding Gate Operation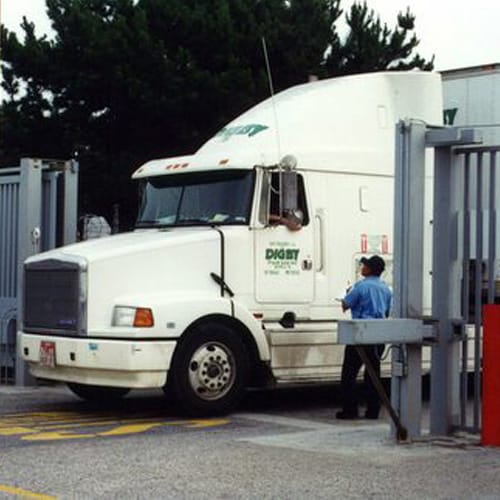 SC3000S Sliding Gate Carmax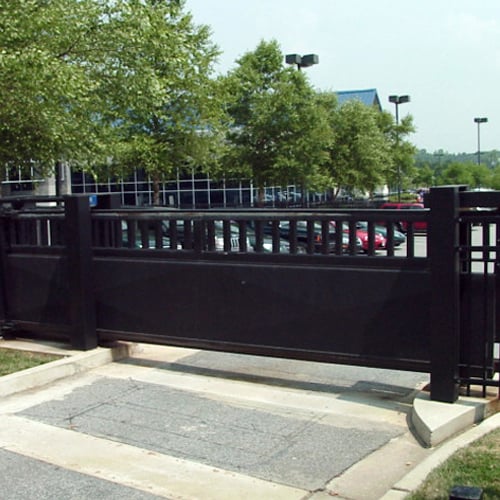 SC3000S Sliding Gate Pearl Harbor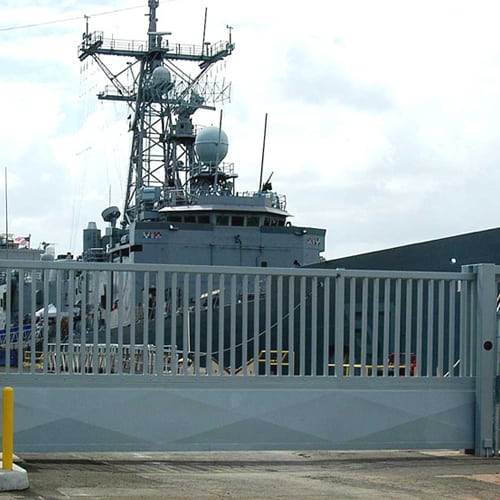 SC3000S Sliding Gate LAX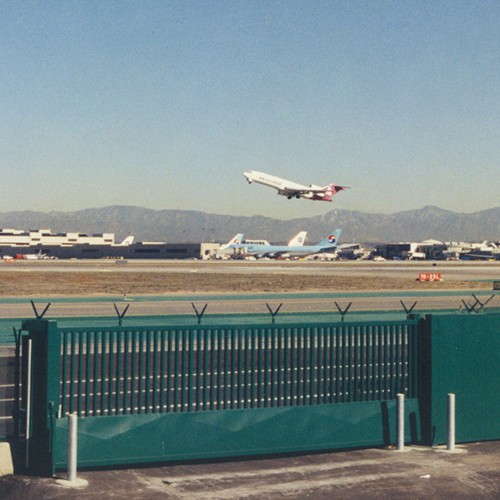 Specifications & Resources
SC3000S Printable Information
Delta Crash Rated Gates Brochure
Other Sliding Gates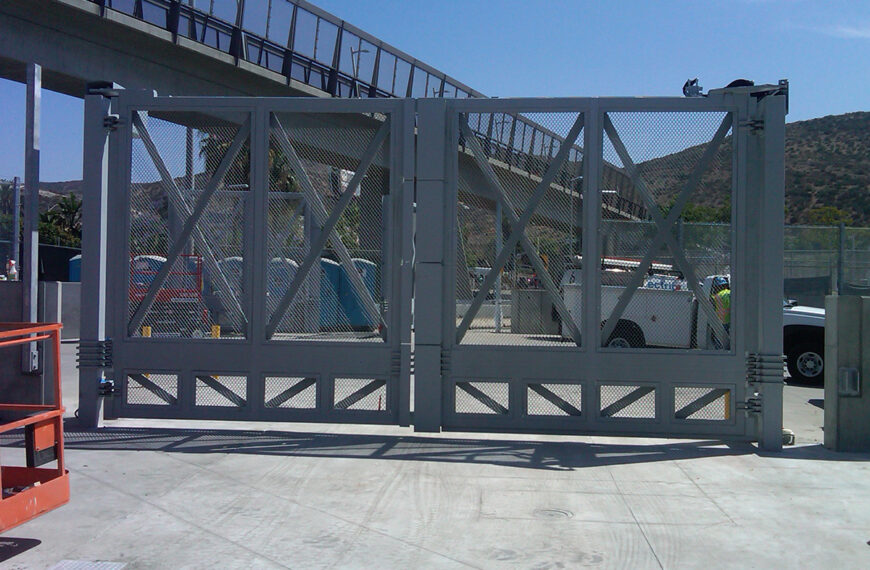 Delta Scientific's SGC1000 high security swing gate was designed to fill the need for a rugged manually operated crash-rated swing gate. The design of the end support assemblies add to its crash rated performance. A ground track is not needed. The SGC1000 provides a clear opening of 12 to 30 feet (3,657 mm to 9,144 mm).