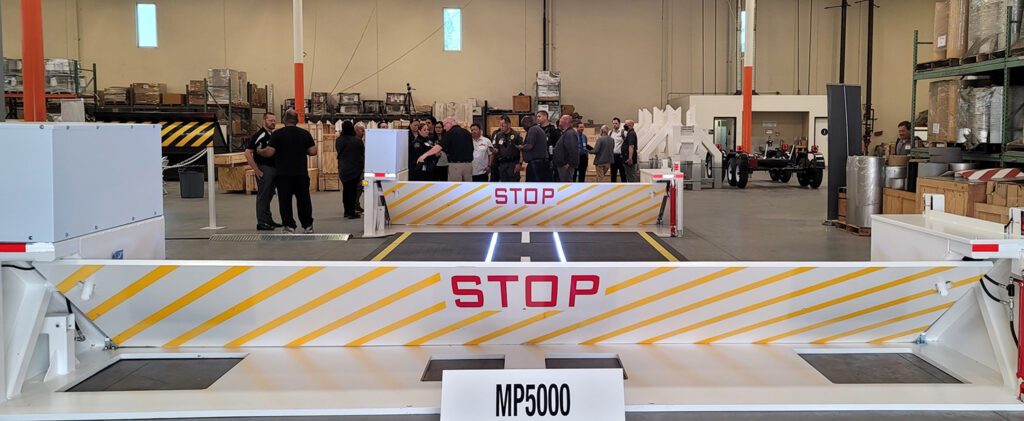 Undercarriage Vehicle Inspection Lights UVLS100
The UVLS100 Under Vehicle Inspection Light System is provided as a permanently installed, resin-encased, LED lighting system for use as in-ground up lighting within vehicle traffic lanes to assist with undercarriage inspections. Components provided conform with the technical specifications by the U.S. Department of State. 120 degree output LED lighting delivers 654 LUX of illumination with a color temperature of 6500 Deg K. A High / Low selectable switch allows for different illumination levels.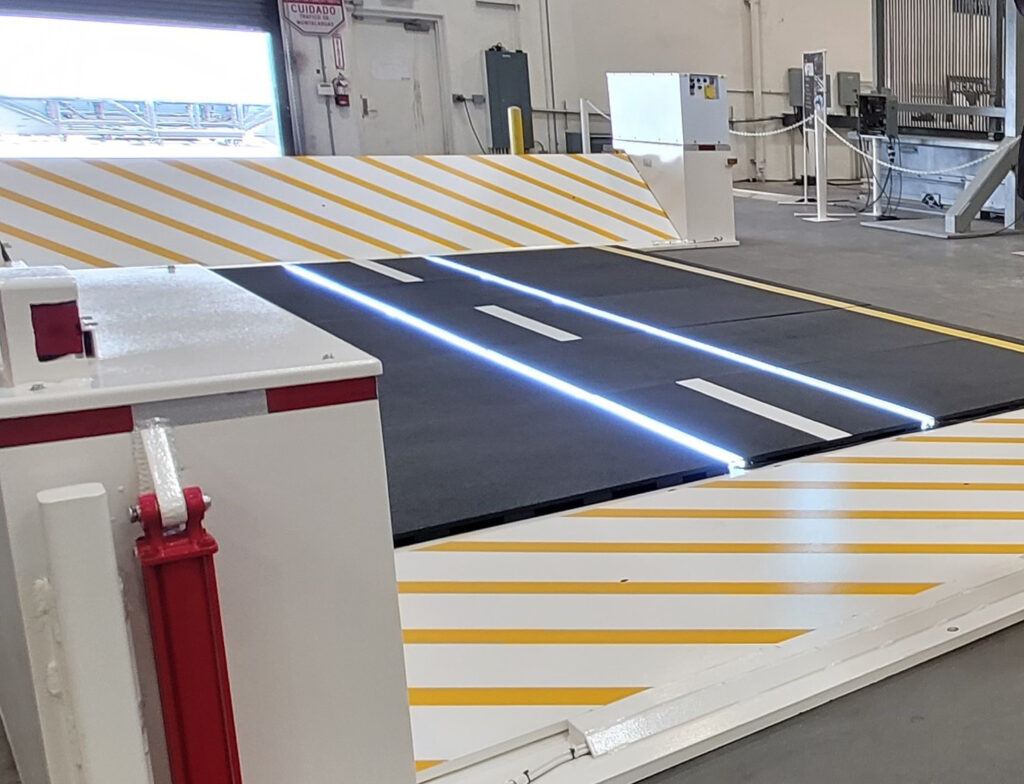 Features
1. Illumination
120 Degree Output LED lighting, tested at 12 inches to deliver a minimum of 654 Lux
UVLS100 "HIGH" output: 3000 LUX
UVLS100 "LOW" output: 1500 LUX
Color temperature of 6500 Deg. K.
Switch selectable High/Low levels of illumination
2. LED Encasement
2 rows of LED lighting encased in water clear Resin
UV light and oxidation resistant
Hydrophobic and weather resistant
3. Power Supply
120-240 VAC, 50-60 Hz, power required
NEMA type 4 enclosure, IP66
Selectable off delay timer, preset to 30 minutes
4. Load Profile
Low output at 80W per single 20 FT LED block
High output at 160W per single 20 FT LED block
Application Notes
Light beams are to be placed with 31-1/2" center-to-center spacing between the two lighting strips.
Use only manufacturer recommended, outdoor rated, self-leveling sealant.
Place underground and above grade conduit prior to installation of lighting system.
Parts List
One (1) Power Supply, 120-240VAC 1
Two (2) Resin encased LED beams
One (1) Installation Manual
Specifications & Resources
UVLS100 General Information