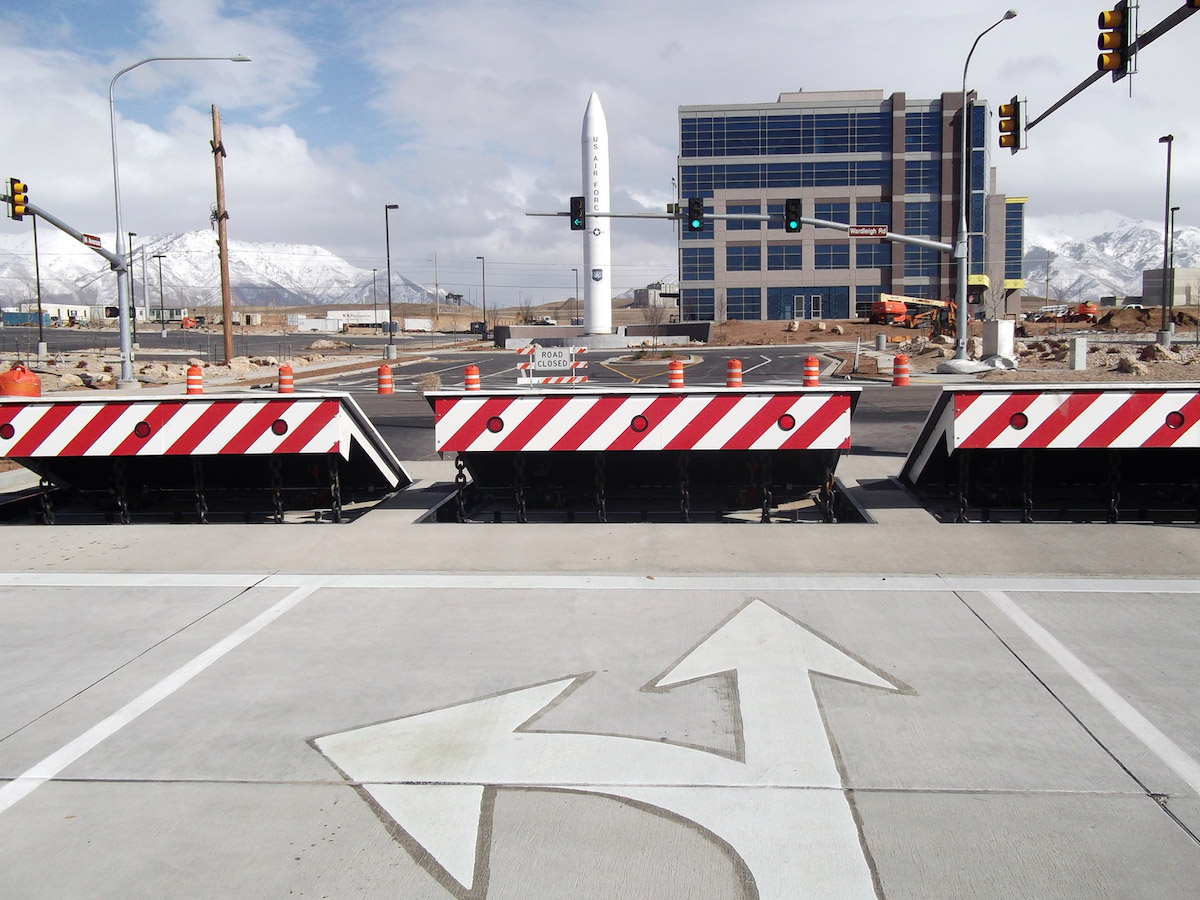 SAFETY ACT CERTIFIED PRODUCTS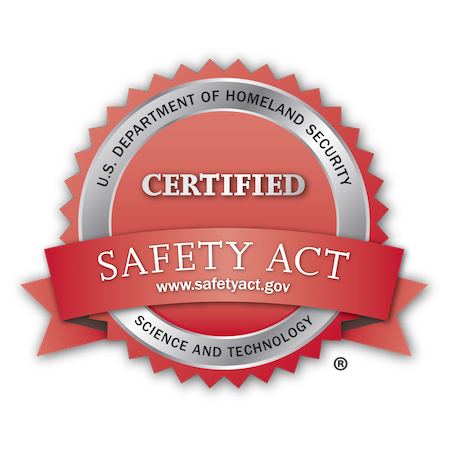 Certified Products
The SAFETY Act certification places Delta Scientific's active and passive anti-ram barriers on the "Approved Product list for Homeland Security." This certification is the highest level of liability protection.
The Department of Homeland Security has completed its review of Active and Passive Barriers, and has granted Delta Scientific coverage under the federal law known as the "Support Anti-terrorism by Fostering Effective Technology Act" (the "SAFETY Act"). Delta Scientific has achieved the highest level of certification with the Red Seal. This means Delta Scientific is actually deemed 'Certified' and not 'Designated' as you will see with other vendors that carry a Blue Seal. Why is this important? Under the Designation label, DHS caps a seller's insurance liability in the event of an act of terrorism among several other legal protections. Under the Certified label, in addition to the Designation benefits, the seller can assert the Government Contractor Defense for any claims arising from acts of terrorism. This is just another reason to choose Delta Scientific for your security needs.
The SAFETY Act eliminates liability that could arise out of a terrorist attack for sellers whose anti-terror products have been reviewed and approved by the DHS in America's fight against terrorism. The SAFETY Act lawsuit protection coverage will result in significantly lower liability exposure for Delta Scientific and its customers, should a future act of terrorism occur.
These lawsuit protections extend to Delta Scientific's customers should a future act of terrorism occur and lawsuits follow alleging that Delta Scientific's physical security products failed to prevent the terrorism. Delta Scientific, the contractors that install our products, the security integrators, architects and engineers that specify our products, and the end use customers that use our qualified physical security products on their facilities, all benefit from the liability protection afforded by the SAFETY Act. The entire supply chain (manufacturer, specifiers, installers, vendors, and customers) also benefit from the coverage Delta Scientific receives from SAFETY Act Certification.
Should a lawsuit happen, our customers' liability would be strictly limited, if not nonexistent, in most cases, because they purchased Delta Scientific's SAFETY Act approved products and services. This may also create an opportunity for Delta Scientific's customers to lower insurance premiums given the elimination of risk of lawsuits.
For further information about the SAFETY Act and how it relates to Delta Scientific's Active and Passive Barrier products please contact our team.
Model Number
Product Type
Crash Rating
MP5000
Portable Wedge Barrier
M40
HD300
Wedge Barrier
M50
DSC550
Open Frame Wedge Barrier
M50
DSC600
Shallow Foundation Fixed Bollard
K12
DSC633
Shallow Foundation Fixed Bollard
M30
DSC635
Shallow Foundation Fixed Bollard
M50
DSC650
Shallow Foundation Fixed Bollard
PU50
DSC720-1M
Deep Foundation Bollard
M50
DSC800
Deep Foundation Bollard
K4
DSC288
Crash Gate
M50
DSC1200
Surface Mounted Wedge Barrier
K4
DSC2000
Wedge Barrier
K12
DSC501
Wedge Barrier
K12 and K54
DSC7000
Beam Barrier
K12
DSC1500
Portable Beam Barrier
M30
DSC7090
Bolt Down Beam Barrier
M30
MP5000-M50
Portable Wedge Barrier
M50
TB100
Portable Bollard Array
M30
TB150
Portable Bollard Array
M50
HD200
Wedge Barrier
M30

"K" indicates the DOS certified barrier speed ratings' maximum vehicle impact speed achieved when a vehicle traveling at a nominal speed is successfully arrested by the barrier from a perpendicular direction.

e.g., K12 = 50mph (80kph), K8 = 40mph (65kph), K4 = 30mph (48kph).
"M" indicates the Tested Vehicle (Medium-Duty Truck weighing 15,000 lbs.) successfully arrested by the barrier.

e.g., M50 = 50mph (80kph), M40 = 40mph (65kph), M30 = 30mph (48kph).

SAFETY Act Certified Products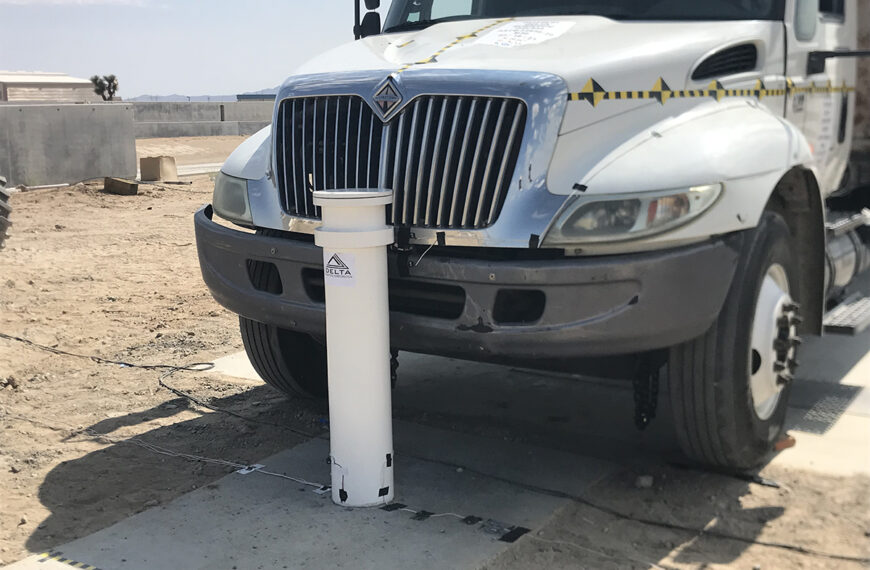 Delta Scientific's new DSC633 shallow foundation bollard single bollard has been successfully tested to ASTM F2656-20 M30/P1 standards. Designed for applications where underground utilities and space limitations pose a problem, the DSC633 is the perfect solution.