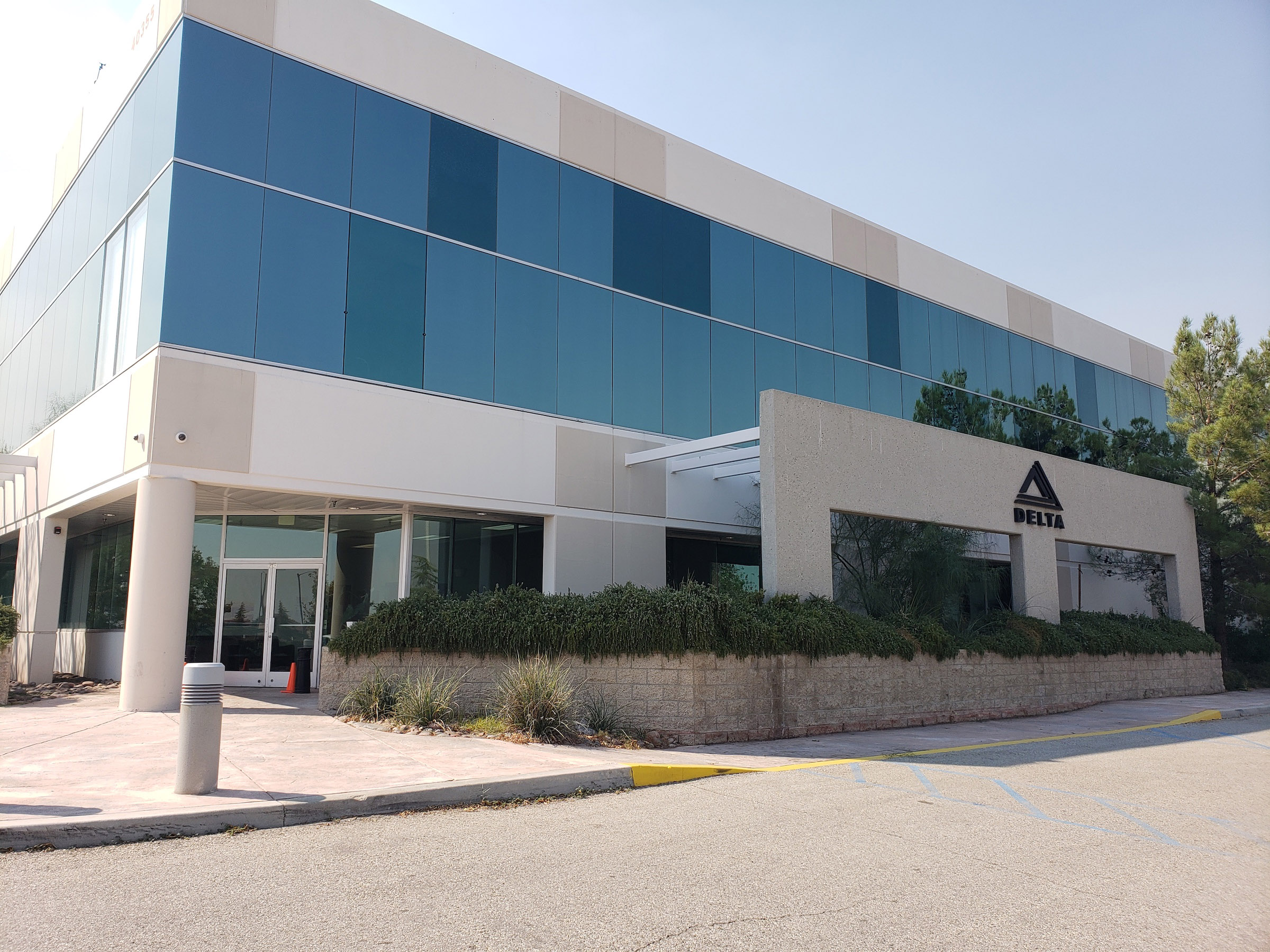 EMPLOYMENT OPPORTUNITIES AT DELTA
Equal Employment Opportunity m/f/v/d
The Company
Delta offers stability as a family-owned business that has had steady and dramatic growth for the past 46 years. Delta is fortunate to have 125 outstanding employees, including a highly effective engineering team. Our design process often includes finite element analysis, full-scale crash testing and prototype development. Our manufacturing facilities and corporate headquarters are located in Palmdale, California, just 62 miles north of downtown Los Angeles.
Delta is always looking for qualified individuals to be part of our team. If you have experience in sales, mechanical engineering, electrical engineering, accounting, field service, construction, welding, manufacturing or production please send us your resume. The majority of our positions reside at our HQ in Palmdale, California, but some field service and sales positions are spread out across the United States. You can come into the office and apply or send us your resume to the info@deltascientific.com email address.
Delta is a world leader in the manufacture of counter terrorist vehicle barricade systems that are used to protect government and private facilities such as US Embassies from vehicle attacks. We are actively manufacturing crash rated hydraulic vehicle barricades and shipping them worldwide to protect buildings from truck bomb attacks. Delta is an engineering driven company that solves problems and satisfies its customers.
Sales
We seek individuals that have a technical background with a college education capable of describing applied engineering concepts. If you are interested in a sales position with Delta Scientific please send your resume to info@deltascientific.com for future consideration.
Engineering
Engineers with degrees in mechanical or electrical engineering are welcome to send in resumes. We are a hands-on company, and practical experience is warmly welcomed.
We invite you to explore our website deltascientific.com and apply for a position. Email your resume to info@deltascientific.com.