Long Arm Parking Control Beams
Model #: SG1420
The SG1420 high security parking control beam gate is a 10 to 18 foot (3m to 5.5m) double reduction drive gate. The drive train, the control logic module and the cabinet are built to withstand heavy industrial traffic and parking control requirements.
Additionally, they include an interface with revenue systems, vehicle identification systems, card readers, remote control stations and buried detectors. Thus, this gate has all of the features of the AG812 but handles longer arms.
It is UL listed.
Long Arm Parking Control Beam Gates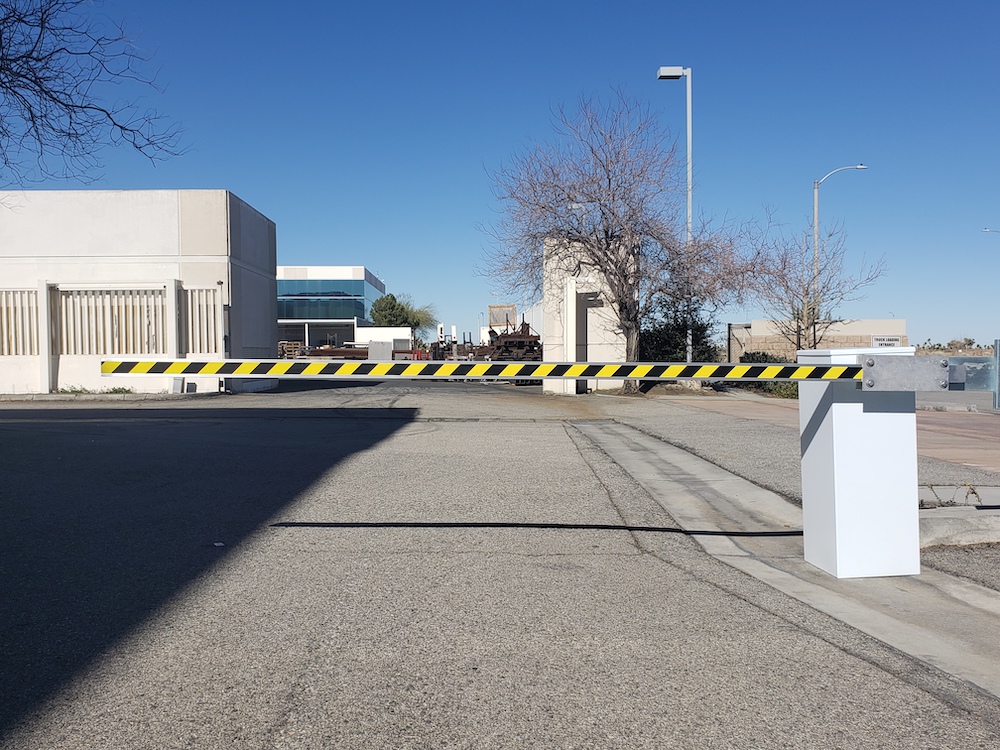 Specifications & Resources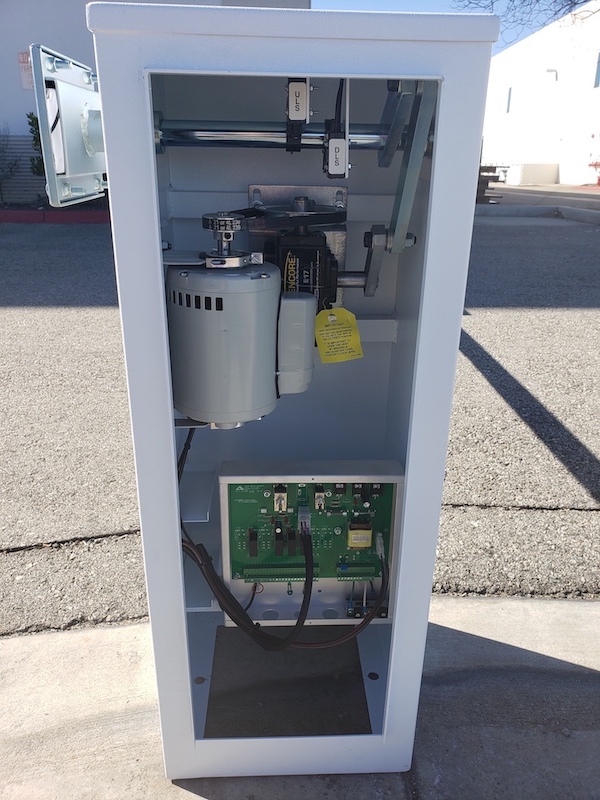 SG1420 Power Unit
Other Commercial Parking Control Beams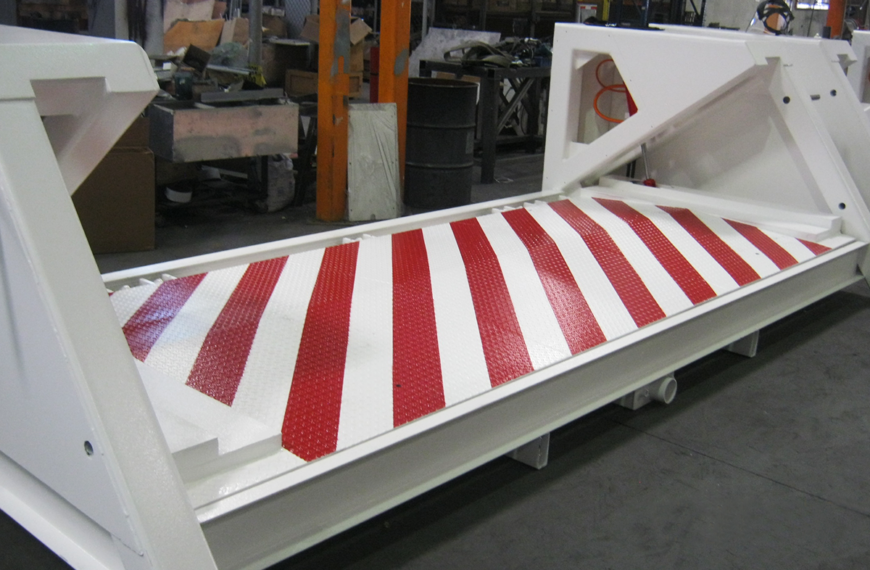 The TT207SFM is a K12 rated barricade 15,000 pound truck at 50 mph. It comes in two versions, surface mounted for parking ramps and with the standard 13 inch foundation. This high security barricade is also available with a debris screen. When the K-12 barricade is in the up position, the hydraulics are protected by the heavy metal ramp plate. Widths available: 12 foot to 24 foot clear opening.