Manual Swing Traffic Control Beam
Model #: MG215
The MG215 is a no nonsense manual swing vehicle controlling beam that is available in widths ranging from 12 to 25 feet (3.6 to 7.6 M). It is supplied with the hinge and latching post. It is a robust design that will last for years. The latch consists of a simple cross pin that is pad locked into place. As an option, a tamper shield can be provided to protect specific styles of pad locks. The finish is epoxy primer and enamel safety yellow paint.
Manual Swing Traffic Beam Gate
Specifications & Resources
MG215 General Arrangement
MG215 Installation Instructions
Other Commercial Parking Control Beams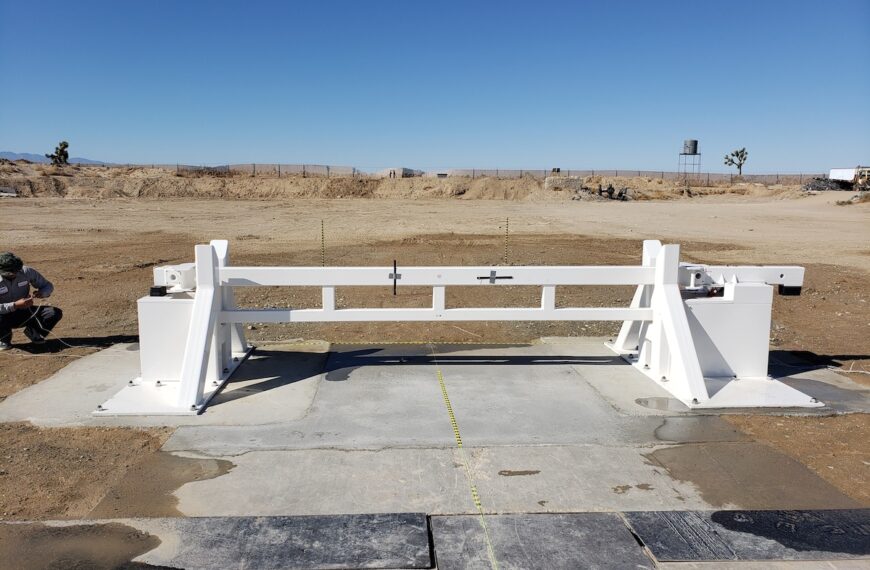 Raising in only five seconds and lowering in merely two seconds yields a fast cycle rate of over 100 vehicles in and out per hour, making the DSC7090 ideal for higher traffic and population locations. The DSC7090 is used when wide roadways need to be secured from attacking vehicles and in larger parking areas where security systems are needed to deter theft.