Protecting Public Water Supplies
High Security Protection for Critical Infrastructure
That's why leading public water supplies and control districts, including the Federal Bureau of Reclamation, the Tennessee Valley Authority and major utilities, employ Delta barricades, bollards and crash gates to protect dams, canals, treatment plants and other infrastructure facilities. Vehicles not authorized just can't get through. Period.
It is vital to protect public water supplies as they are critical infrastructure assets that are essential to the functioning of society and the economy. These facilities need a high level of protection at all times as any damage to these services can cause disruption, loss of revenues and loss of life.
A favored barricade for water district properties, because of their many remote locations, is the Delta DSC501RL (Remote Locations) Very High Security Shallow Foundation Barrier that incorporates a special locking system that prevents terrorists from disabling or dismantling it. The harder a terrorist works at attempting to immobilize this barrier to get a vehicle through, the tighter the unit actually locks up. In such locations, it is kept in the "up" position.
The only K54-certified vehicle barricade in the world, this barrier is set in a foundation only 18 inches (46 cm) deep yet will survive and operate after a 5.4 million foot pound impact. That's equivalent to a 65,000-pound (29,484 kg) truck hitting it at 50 mph (80 kph). Stopping the truck dead in its tracks, the DSC501RL protects against a "second hit" risk from a second vehicle.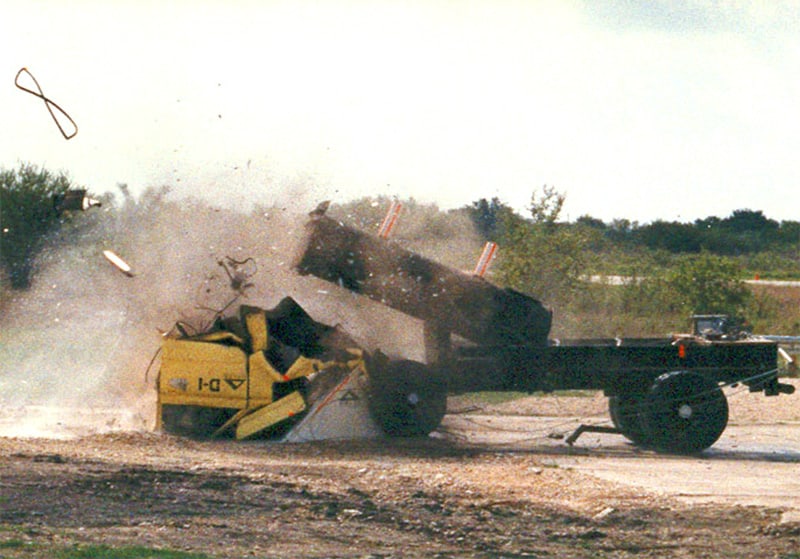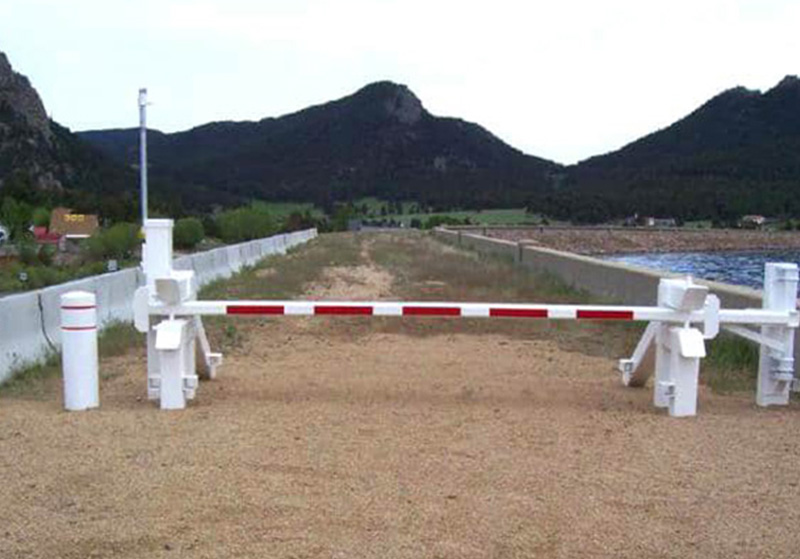 With its shallow foundation and aesthetic design, it is a major breakthrough in high duty, anti-terrorist barricades. It obviates the concerns of interference with buried pipes, power lines and fiber optic communication lines. The shallow foundation also reduces installation complexity, time, materials and corresponding costs. The DSC501RL is suitable for high water table locations and areas with corrosive soils.
A debris screens even reduces visual and physical access to the intra-barrier area for security and safety purposes. It will also deflect explosives, such as hand grenades, from being thrown inside the barricade.
When integrated properly into a total system, including fences, lights, alarms, gates, and other security components, vehicle barriers are a key measure in preventing threats to sensitive resources.
Protecting your perimeters is no small responsibility. Knowing you've got the right equipment in place to secure the facility and to prevent human tragedy brings a peace of mind that no amount of money can buy. Carefully researching available options and consulting with experts will ultimately lead to the right solution.
Above is an image of what an unauthorized truck would look like if it tried to enter your critical infrastructure facility when protected by a Delta barricade.
Products for the Public Water Industry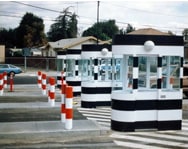 There are areas where the typical square guard booth design will not work. With full round or half round guard booth buildings, you can conform to the island design, giving a full view with no corner post interruptions. These rounded buildings come with swing or sliding doors. Pre-wired to N.E.C. (125 AMP, 120/240 Volt, 6/12 station, single phase), Delta guard booths are fully assembled and ready for service.