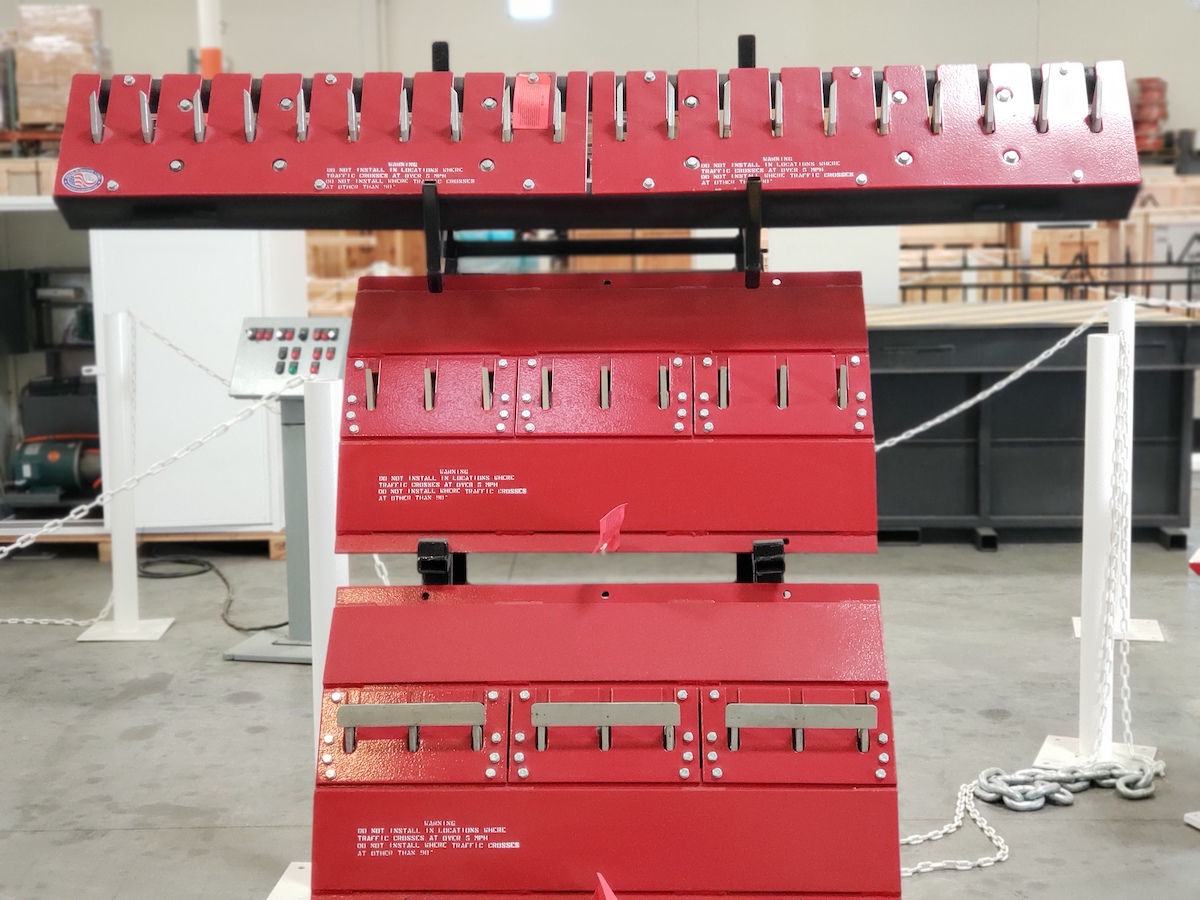 SABRE TOOTH CONTROLLERS
Sabre Tooth Traffic Controller Tire Spikes
TRAFFIC CONTROL TIRE SPIKES
Sabre Tooth Traffic Control Tire Spikes enforce "One Way" traffic flow for parking facilities or other single direction vehicle lanes. The torsion spring actuated sabre teeth positively control traffic in one direction while permitting free flow in the other direction.
The Sabre Teeth Tire Spikes will puncture most pneumatic tires. Sabre Teeth are not final denial barricades and should be used for general anti-theft applications and general direction flow control. Delta vehicle barricades are best suited for as final denial and higher security needs.
Note: Before installing the Sabre Tooth Modules, it is mandatory to read the Instructions and Safety Precautions. The Latch Down and Bumper Kit Options cannot be combined on the same traffic unit. Consult a Traffic Engineer Before Using Delta's Products.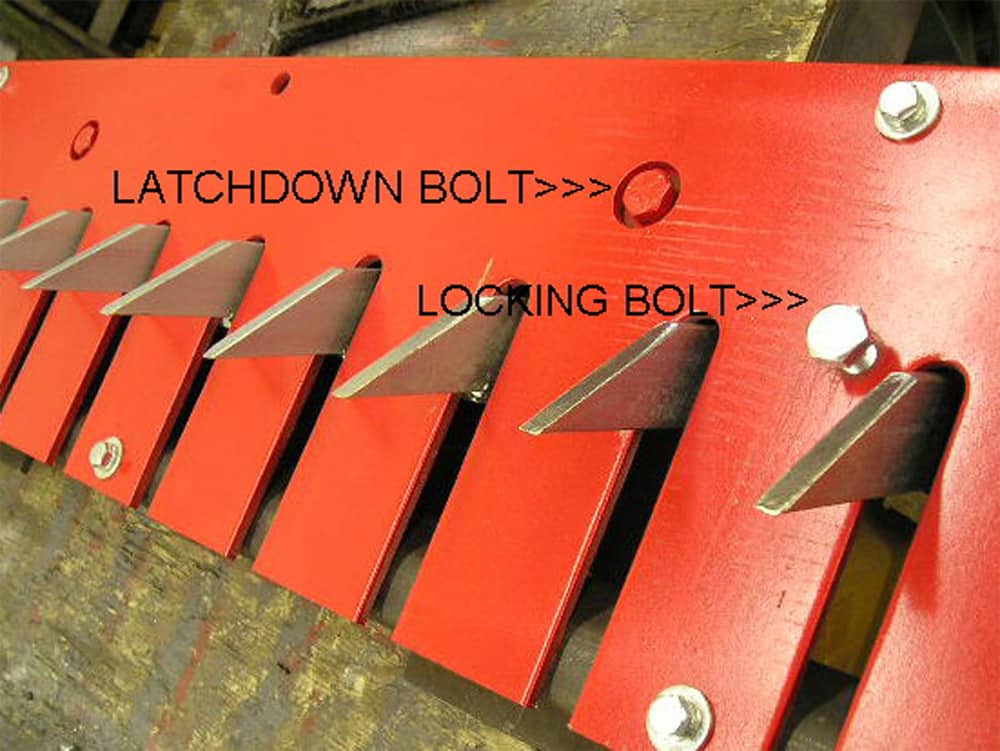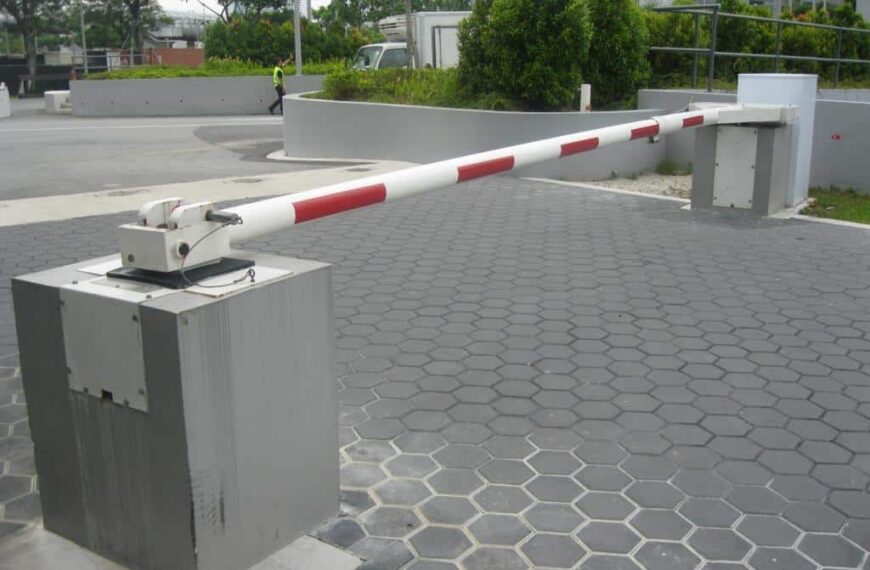 It has been certified by the U.S. Department of State to stop a 15,000 pound vehicle in less than 20 feet. Actual penetration is 5 feet. Both hydraulic and manual versions are available. Patents are pending.
Security News
A challenge that can arise when securing many critical facilities is that the approach is too wide for many traditional barricades to span completely. We at Delta Scientific have addressed this problem with our DSC7000 beam barricade, which is available in width…
ISC West is a trade event in the security industry that takes place every year in Las Vegas, Nevada. The 2023 event will take place at the Venetian Expo from March 28 to March 31. Delta Scientific will have a booth there,…