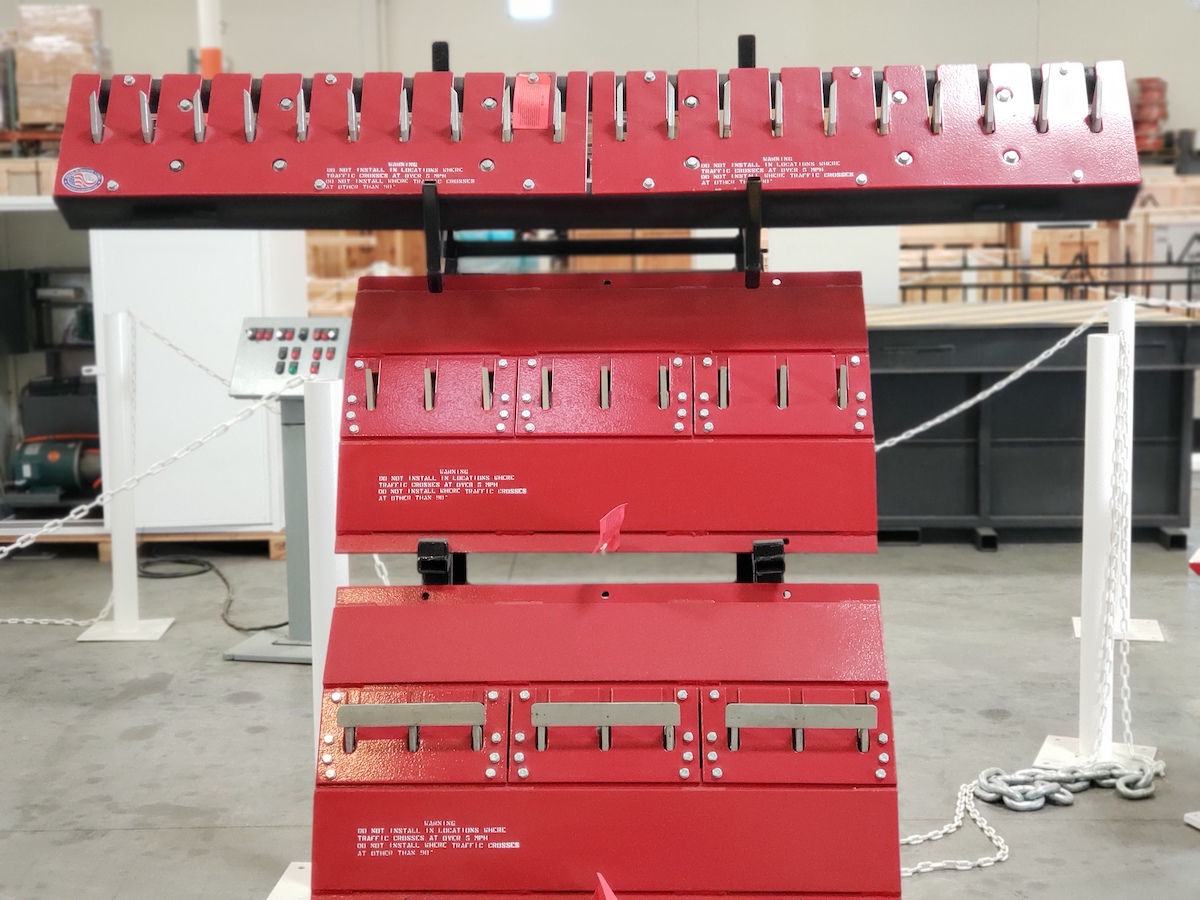 SABRE TOOTH CONTROLLERS
Sabre Tooth Traffic Controller Tire Spikes
TRAFFIC CONTROL TIRE SPIKES
Sabre Tooth Traffic Control Tire Spikes enforce "One Way" traffic flow for parking facilities or other single direction vehicle lanes. The torsion spring actuated sabre teeth positively control traffic in one direction while permitting free flow in the other direction.
The Sabre Teeth Tire Spikes will puncture most pneumatic tires. Sabre Teeth are not final denial barricades and should be used for general anti-theft applications and general direction flow control. Delta vehicle barricades are best suited for as final denial and higher security needs.
Note: Before installing the Sabre Tooth Modules, it is mandatory to read the Instructions and Safety Precautions. The Latch Down and Bumper Kit Options cannot be combined on the same traffic unit. Consult a Traffic Engineer Before Using Delta's Products.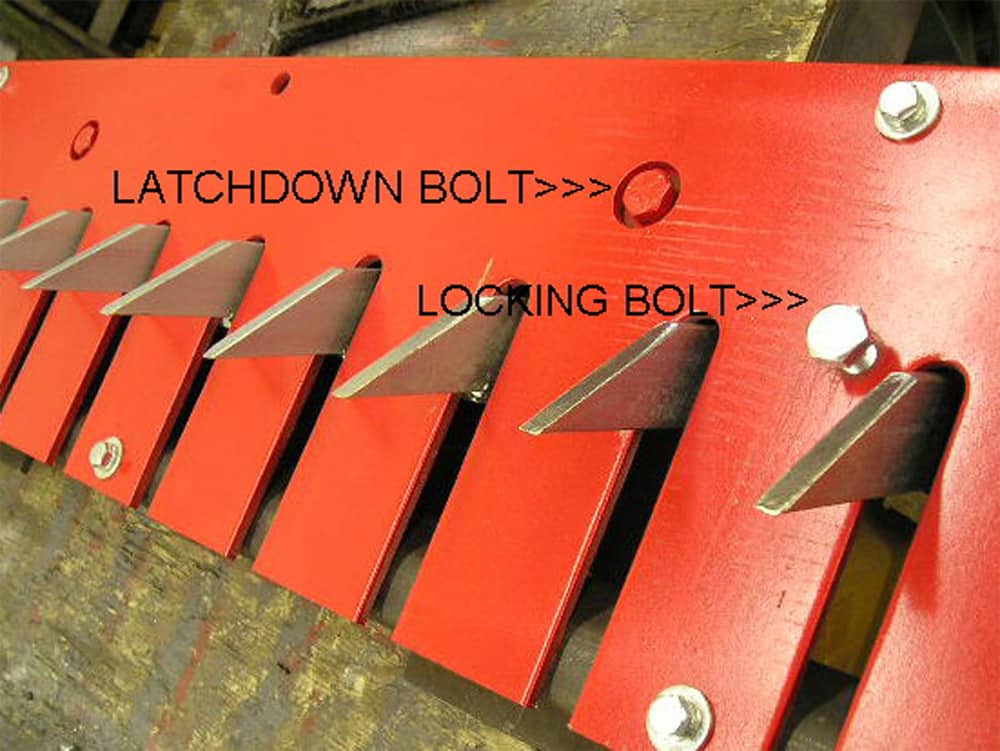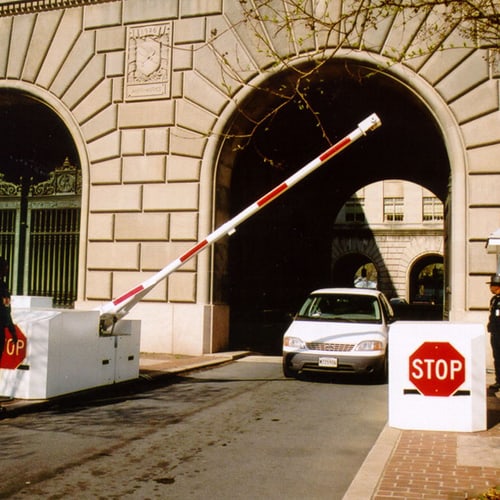 Able to be deployed or relocated for full manual or automatic operation within two hours, Delta Scientific's quick deployment Series IP500 K-4 Crash Rated Barricade will stop and destroy a 15,000 pound (6,800 kg) truck traveling at 30 mph (48 km/h) in less than 20 feet (6 m). It secures an entrance roadway 8 to15 feet in width from vehicle attack.
Security News
Delta Scientific technicians can perform diagnostic, preventive, and restorative maintenance on any of the products you purchase from us on a monthly, semi-annual, or quarterly basis. This is important to ensure that the products are operating correctly and safely to prevent injuries…
Read More Why Maintenance of Security Products Is So Important
Vehicle ramming attacks during holiday celebrations are becoming more common. Sometimes they are motivated by political or religious extremism and sometimes by a desire to cause as much chaos as possible during what is supposed to be a time of joy. Delta…
Read More Why You May Need Extra Security for the Holiday Season