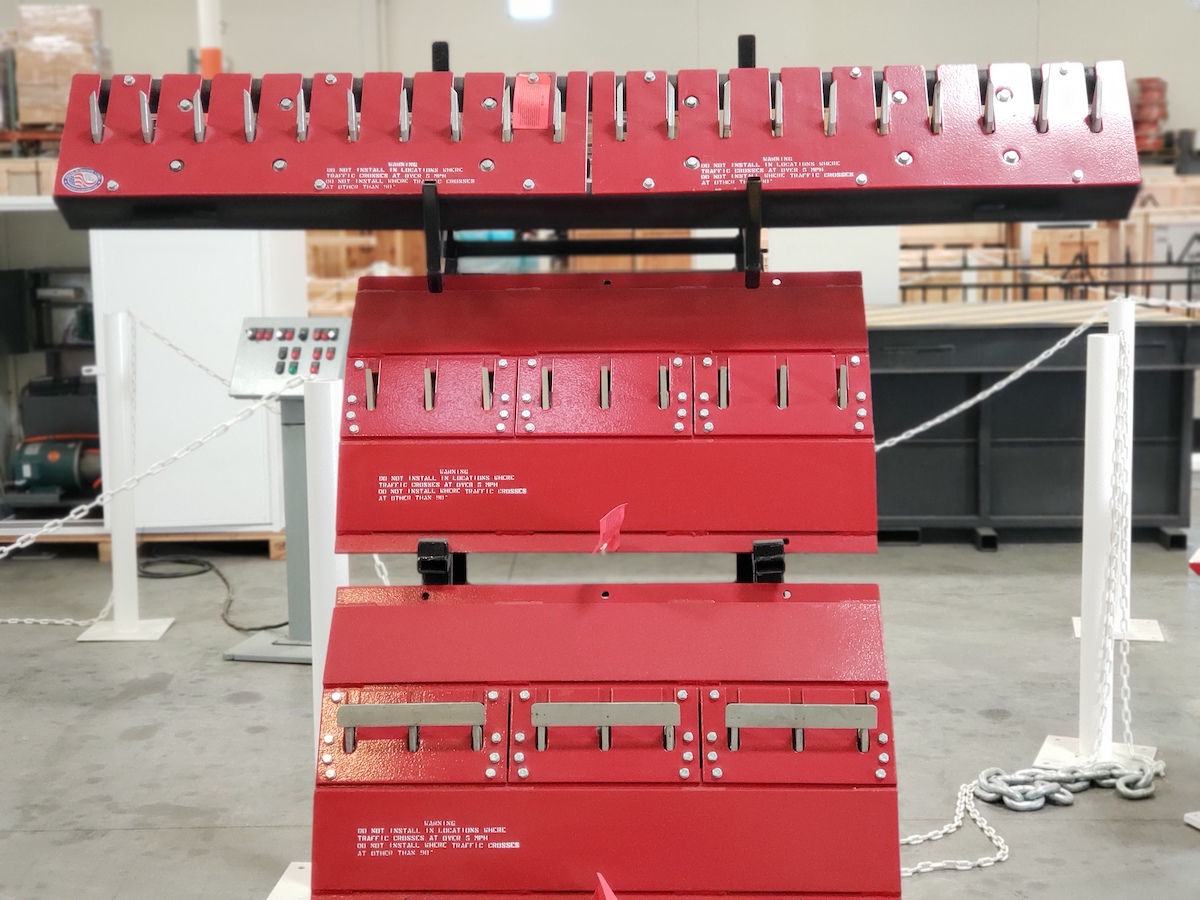 SABRE TOOTH CONTROLLERS
Sabre Tooth Traffic Controller Tire Spikes
TRAFFIC CONTROL TIRE SPIKES
Sabre Tooth Traffic Control Tire Spikes enforce "One Way" traffic flow for parking facilities or other single direction vehicle lanes. The torsion spring actuated sabre teeth positively control traffic in one direction while permitting free flow in the other direction.
The Sabre Teeth Tire Spikes will puncture most pneumatic tires. Sabre Teeth are not final denial barricades and should be used for general anti-theft applications and general direction flow control. Delta vehicle barricades are best suited for as final denial and higher security needs.
Note: Before installing the Sabre Tooth Modules, it is mandatory to read the Instructions and Safety Precautions. The Latch Down and Bumper Kit Options cannot be combined on the same traffic unit. Consult a Traffic Engineer Before Using Delta's Products.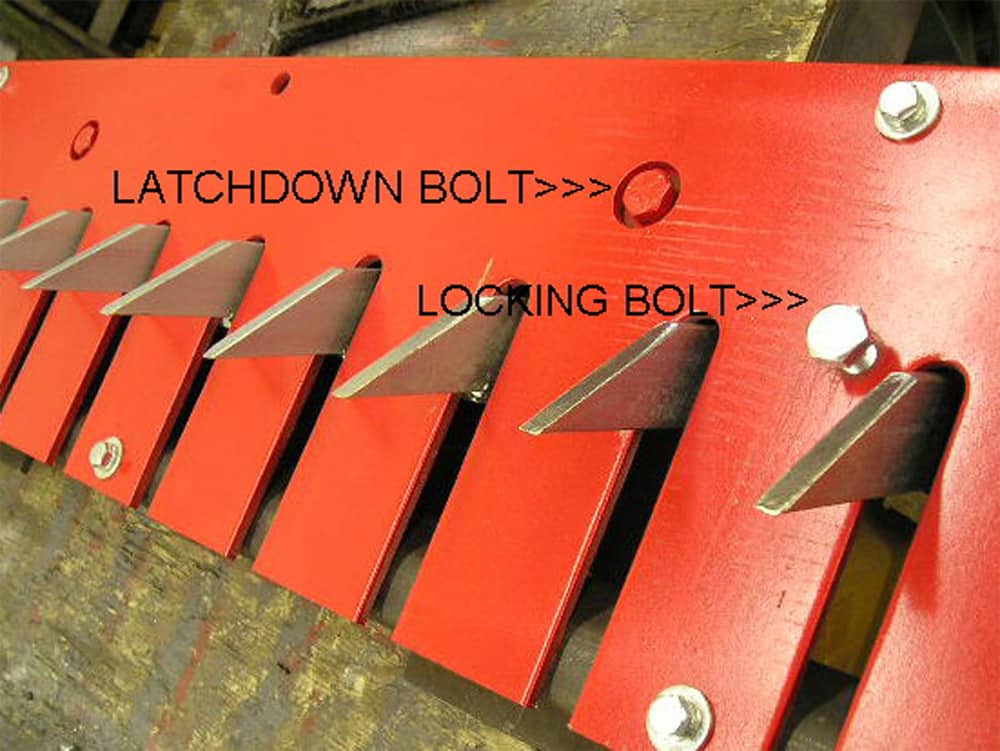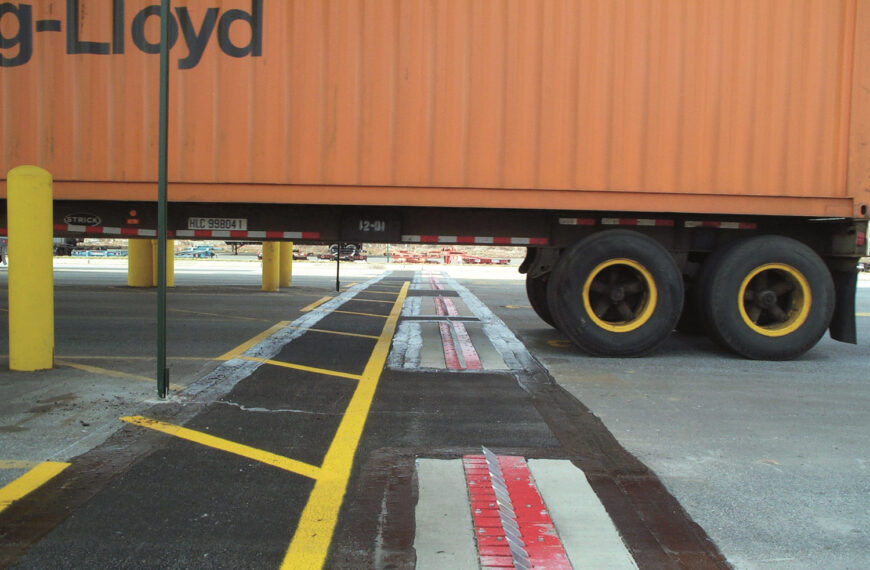 The TC28 is designed to handle extra heavy industrial traffic. Locations where axle loading exceeds known highway specifications are easily handled by the TC28. The unique design of the Tandem Tooth incorporates extra strength axles, top plates, frame supports and anchor tabs.
Security News
Thirty years ago, security at government buildings and historic sites in Washington, D.C., was much less stringent than it is today. Ordinary citizens were free to walk into the Capitol building and gather in large groups for pictures on the front steps…
There are many excellent reasons to choose Delta Scientific for vehicle access control equipment. After more than 40 years in the business, we have conducted over 50 certified crash tests successfully. We offer over 100 different product designs. However, sometimes it can…