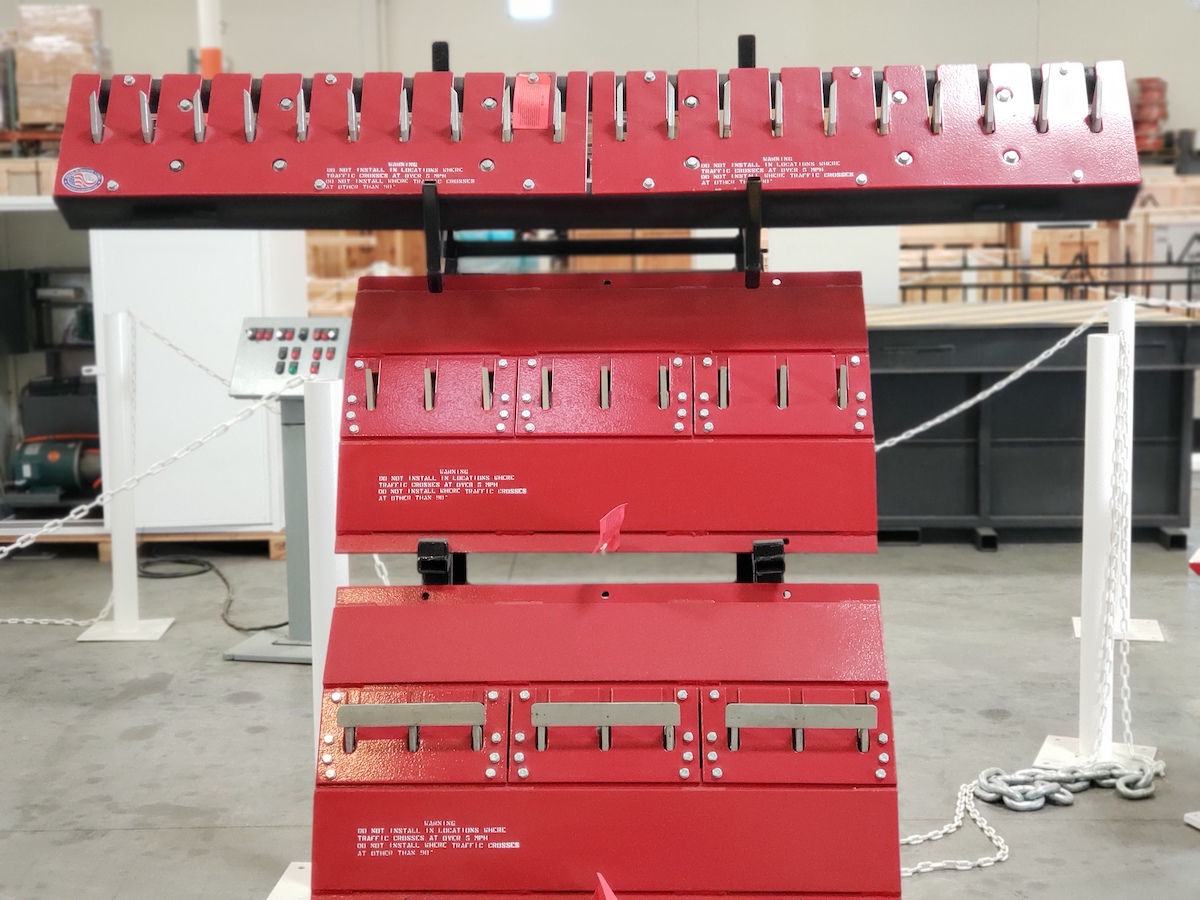 MOTORIZED TRAFFIC SPIKE CONTROLLERS
Motorized Traffic Control Spikes
Motorized Traffic Control Spikes are designed to provide top protection against unauthorized traffic moving through a protected gate.
Vehicles attempting to cross the row of steel traffic control spikes, from either direction, are disabled by the destruction of their tires. Delta Scientific manufactures five types of motorized traffic teeth controllers.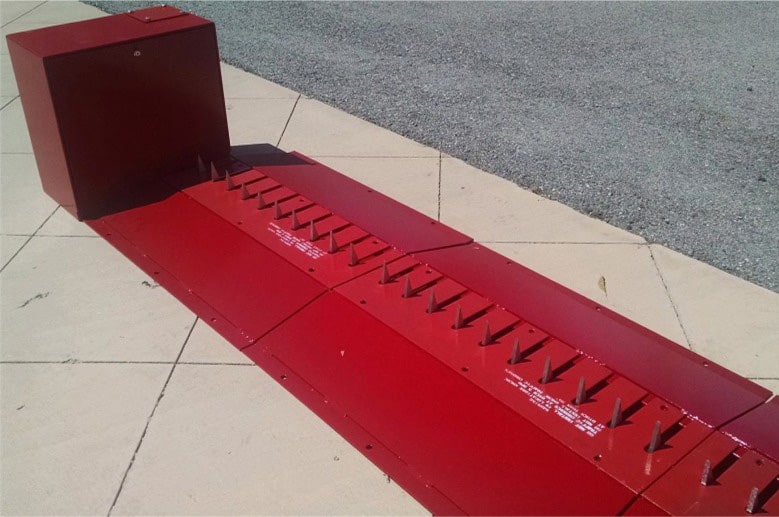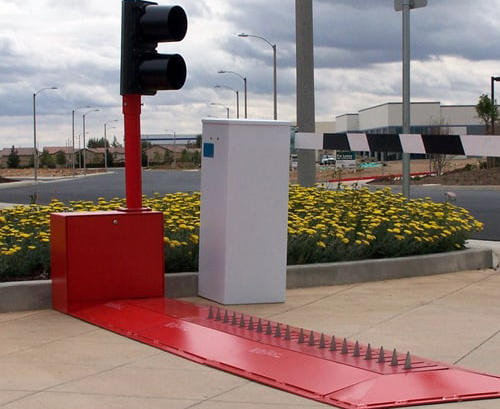 The MTC6000 Surface Mount Motorized Traffic Controller features a modular design, electro-mechanical operation and pedestrian friendly control teeth. The MTC6000 traffic control spikes are designed to control authorized traffic flow on a day-in-day-out basis yet will severely damage or deflate the tires of an unauthorized vehicle, even the new generation of steel belted tires.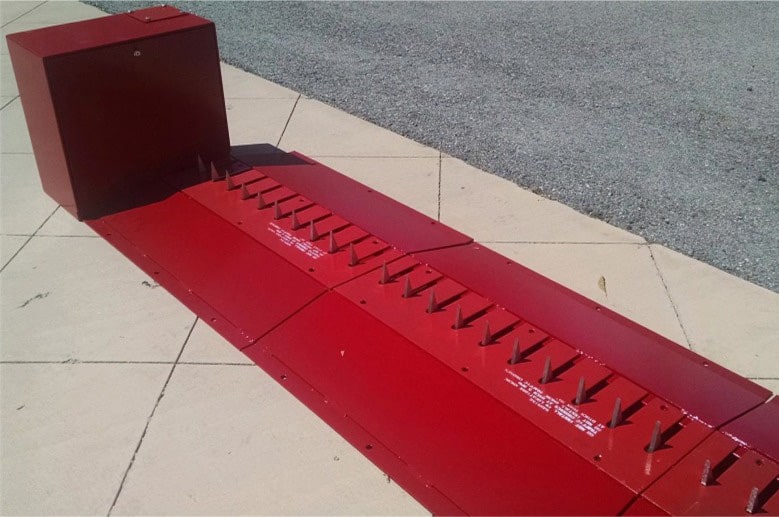 The MTC31 Motorized Traffic Controller Spikes features a modular design and electro-mechanical operation. The MTC31 provides top protection against unauthorized vehicle traffic into or out of protected areas.
Specifications & Resources
MTC6000 General Arrangement
MTC31FM General Arrangement
Security News