Manual High Security Crash Rated Swing Gate
Model #: SGC1000
K4 Crash Rated Manual Swing Gate
Certified By: Engineered Rated
Certification Level: K4
Installation Design: Swing Gate
Delta Scientific's SGC1000 high security swing gate was designed to fill the need for a rugged manually operated crash-rated swing gate. The design of the end support assemblies add to its crash rated performance. A ground track is not needed. The SGC1000 provides a clear opening of 12 to 30 feet (3,657 mm to 9,144 mm).
The gate can be tailored to match the surrounding decor in a wide variety of architectural treatments. The SGC1000 also comes in an automated version. The gate is designed to stop and destroy a 15,000lb vehicle traveling at 30mph providing your facility with a high level of protection from vehicle borne threats.
SGC1000 Manual Swing Security Gate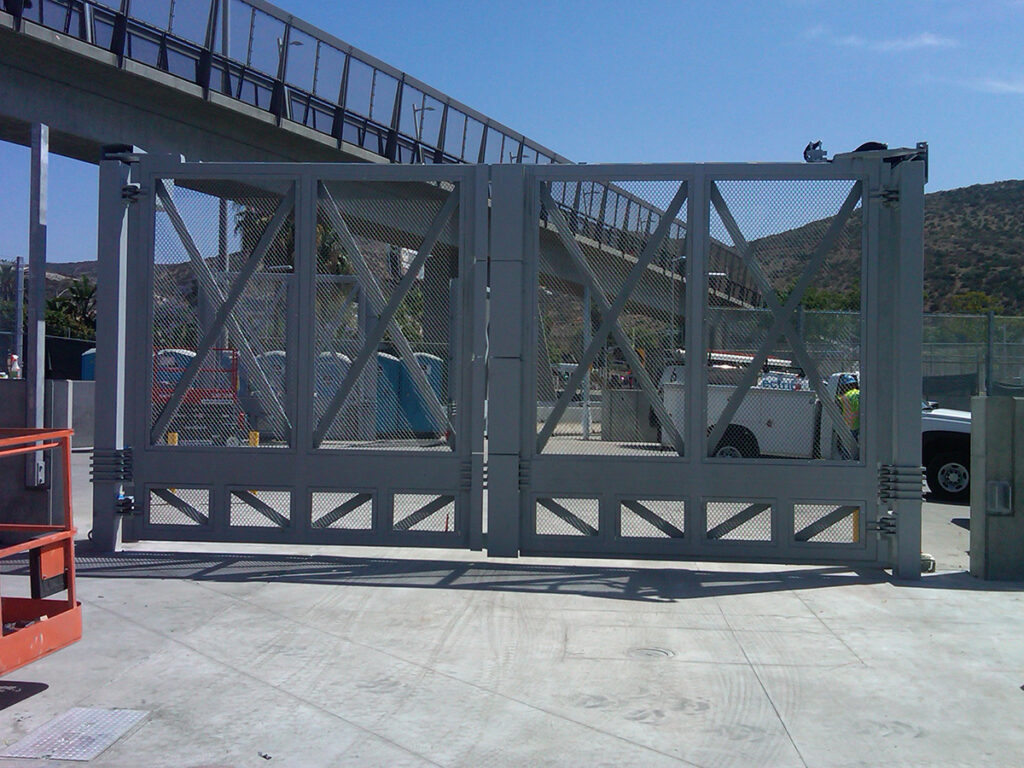 Specifications & Resources
SGC1000 Swing Gate Printable Information
Other Sliding Gates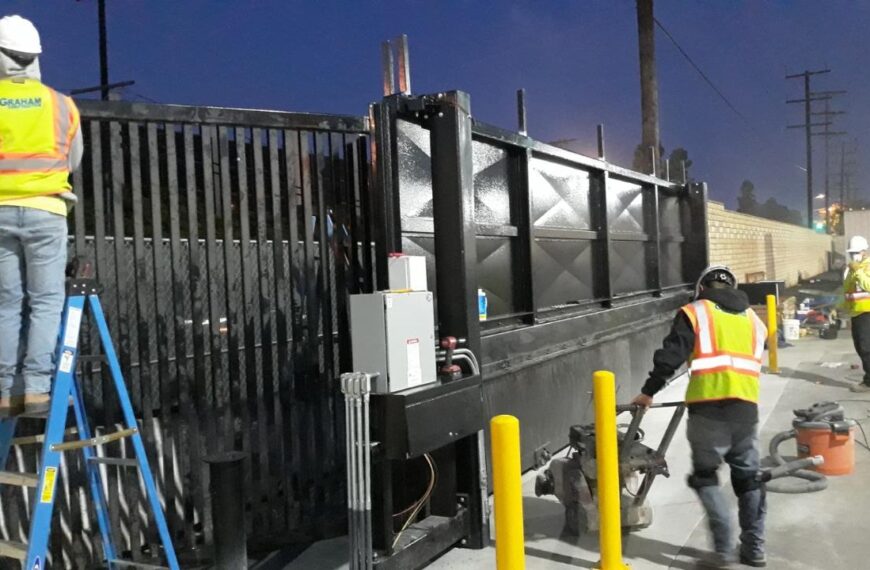 The Delta Scientific TT300 high security rolling pedestrian gate is ideal for installations that need rugged performance for large crowds and vehicle control. The drive mechanism is electro-mechanical or hydraulic, with the final drive via rack and pinion with V-groove wheels in sub-grade or at-grade ground tracks.