Does OSHA Require Safety Bollards?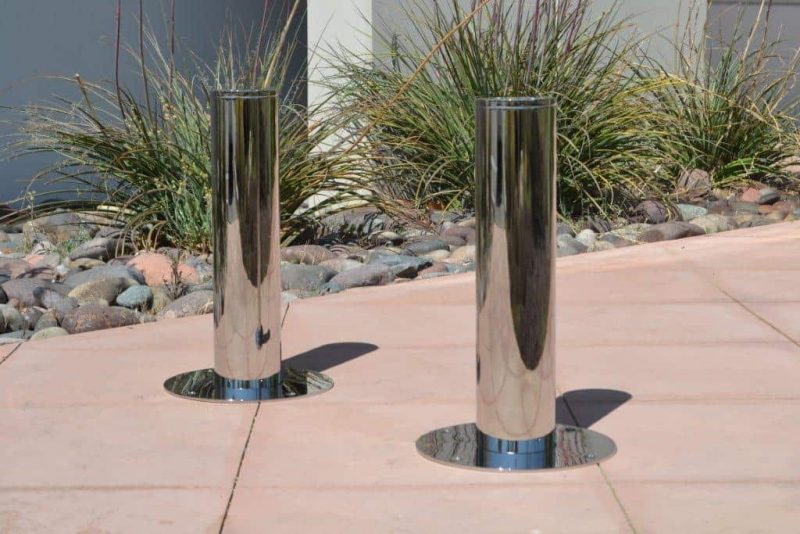 The Occupational Safety and Health Administration was created in 1970 by an act of Congress. Its mission is to set and enforce safety standards to ensure working conditions that are safe and healthful for employees and to minimize hazards that employees could be exposed to in the workplace. Sometimes, this requires the installation of security equipment, such as safety bollards.
What Are Bollards?
A bollard is a staff or a pole that is installed in the ground for safety purposes. Originally, bollards were installed along piers or wharfs to provide sailors a place to tie up their boats. This type of maritime bollard is still found in marinas to this day.
With the invention of the automobile, new purposes for bollards were found. Today, bollards are often used to prevent vehicles from driving in areas reserved for pedestrians. The bollards are spaced far enough apart to allow pedestrians to move freely but are close enough to stop vehicles. Delta Scientific bollards are designed and tested to stop vehicles at high speeds, even if they are fully loaded and weigh up to 15,000 pounds. We perform tests in the field to confirm the crash rating on each of our bollards, and indeed, all of our access control products.
In What Situations Does OSHA Require Safety Bollards?
OSHA does not require safety bollards in every situation. One situation in which OSHA does require bollards is on construction sites. These are to protect both workers and pedestrians who may be passing nearby from trucks and other forms of heavy equipment.
Once the construction is over, the bollards may no longer be required. The property owner may then have the option to either keep the bollards, replace them with new bollards, or have them removed. In this situation, it may be beneficial for the construction company to use portable bollards that are easy to remove after the work is complete. As with our permanently installed bollards, our portable bollards go through crash testing to make sure they are effective at stopping a vehicle traveling at a certain speed, in this case, up to 30 miles per hour.
What Are OSHA Requirements for Safety Bollards on Construction Sites?
OSHA provides detailed information about its requirements for safety bollards used in construction. It specifies minimum requirements for the height and weight of the bollards to ensure they will provide effective protection. OSHA also requires that bollards used in construction be a particular color, a certain eye-catching shade of yellow that is sure to get the attention of motorists and equipment operators if they happen to be traveling the wrong way.
Can You Still Have Safety Bollards Even if OSHA Doesn't Require Them?
If you have pedestrian areas on your property, or if your building is vulnerable to vehicle attack, you can still benefit from bollards as a safety feature. Even if you are not required to install bollards on your property, you still have the option. If OSHA doesn't require bollards, it means that you do not need to meet the strict standards that it imposes where it requires bollards. For example, you do not need to have yellow bollards; you can customize their appearance to blend in with your overall outdoor aesthetic.
Sources:
https://www.osha.gov/laws-regs/federalregister/2002-09-12
https://legalbeagle.com/13661288-osha-regulations-for-bollards.html
https://www.osha.gov/aboutosha
Share This Story, Choose Your Platform!