What is a GSA Contract?
By Delta Scientific | October 25, 2022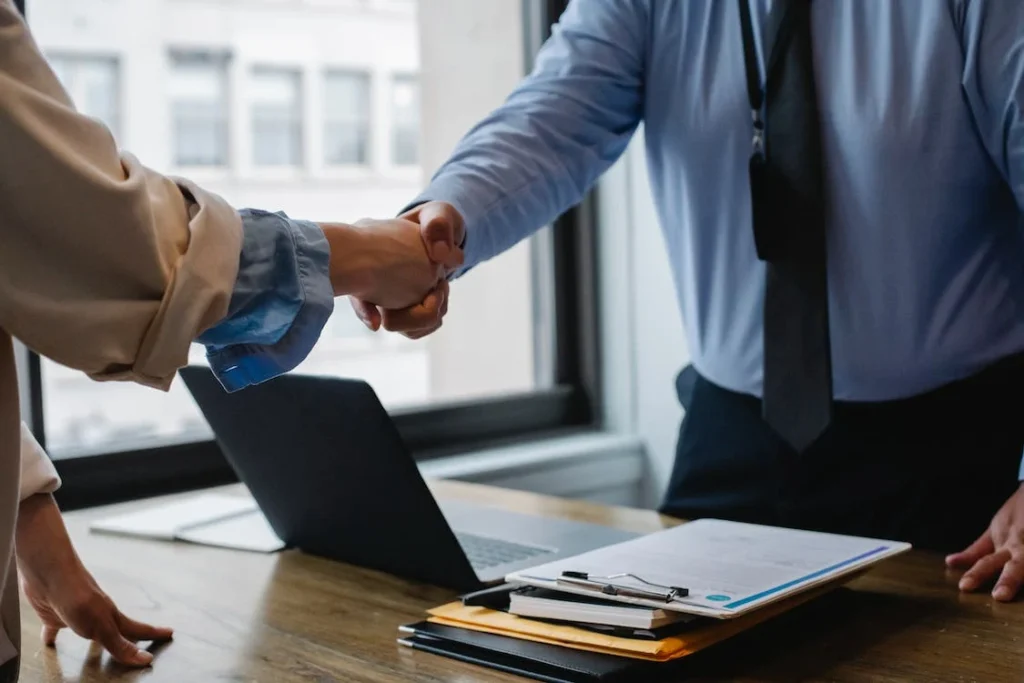 Delta Scientific is proud to be a GSA contractor providing security products to government agencies at the federal, state, and local level. However, what does it mean to be a GSA contractor? How did we become one? What benefits does it offer to customers who aren't affiliated with government agencies?
What Does GSA Stand For?
GSA stands for the United States General Services Administration. Its main responsibilities include providing law enforcement tools to state and local governments and equipment to the U.S. military and other government agencies. It accomplishes this via a system of centralized procurement through which it provides products and services to federal agencies as well as local and state governments.
Vendors that meet certain qualifications can be added to the GSA Schedule and become GSA contractors. This is a government contract that involves multiple parties. It uses pre-established terms, conditions, and pricing to streamline the sales process to government agencies.
What are the Eligibility Requirements to Qualify for a GSA Contract?
To become a GSA contractor, a company has to demonstrate healthy financials and meet each of these other qualifications.
GSA Schedule Category
The GSA organizes products and services available on its Schedule into 12 different categories. These categories are further broken down into subcategories and special item numbers. For a company to qualify for a GSA contract, a company has to provide goods or services that fall under one of the GSA's 12 categories.
For example, Delta Scientific products fall under Category J: Security and Protection. As physical access control systems, they fall into Subcategory J05 – Security Systems.
TAA Compliance
GSA contractors have to comply with the Trade Agreements Act, meaning that the products either have to be manufactured in the United States or in another designated country. Because our manufacturing facility is located in Palmdale, California, Delta Scientific is TAA compliant.
Past Performance
GSA contractors need to demonstrate that their products live up to the claims that they make about them. Delta Scientific products all go through rigorous crash testing. We quantify the results according to standards set by the Department of Defense as well as a respected civilian organization, ASTM International.
How Does a Company Become a GSA Contractor?
Determining eligibility is only the first step in the process. The next step is to develop a proposal according to stringent guidelines set by the GSA. If the proposal is accepted, the company then negotiates mutually beneficial terms and pricing with the GSA.
Even after a company becomes a GSA contractor, it is possible for it to lose its place on the schedule. To maintain its contract, the company has to keep it current and comply with GSA best practices for selling.
How Can Non-Government Agencies Benefit From Working With a GSA Contractor?
Even if you are not purchasing on behalf of a government agency, working with a company on the GSA Schedule has certain advantages. The government has verified the products' technical capabilities, meaning that you know that the products do what they are supposed to do. Also, you know you are getting a good price because the company has met government standards for pricing that is fair and reasonable.
Sources:
https://gsa.federalschedules.com/get-a-gsa-schedule/?gclid=Cj0KCQjw2MWVBhCQARIsAIjbwoP2DXS0KfSQ1L-wc4mlxS4CT_FIUcFzxeA8eQDZ7unFWJcrkSMvSn8aAoYtEALw_wcB
https://gsa.federalschedules.com/industries/category-j-security-protection/
https://gsa.federalschedules.com/resources/taa-designated-countries/
https://www.gsa.gov/about-us/mission-and-background/background
https://info.winvale.com/blog/what-are-the-advantages-and-disadvantages-of-having-a-gsa-schedule
https://deltascientific.com/about-us/
Share This Story, Choose Your Platform!