5 Advantages of Delta Scientific Sliding Gates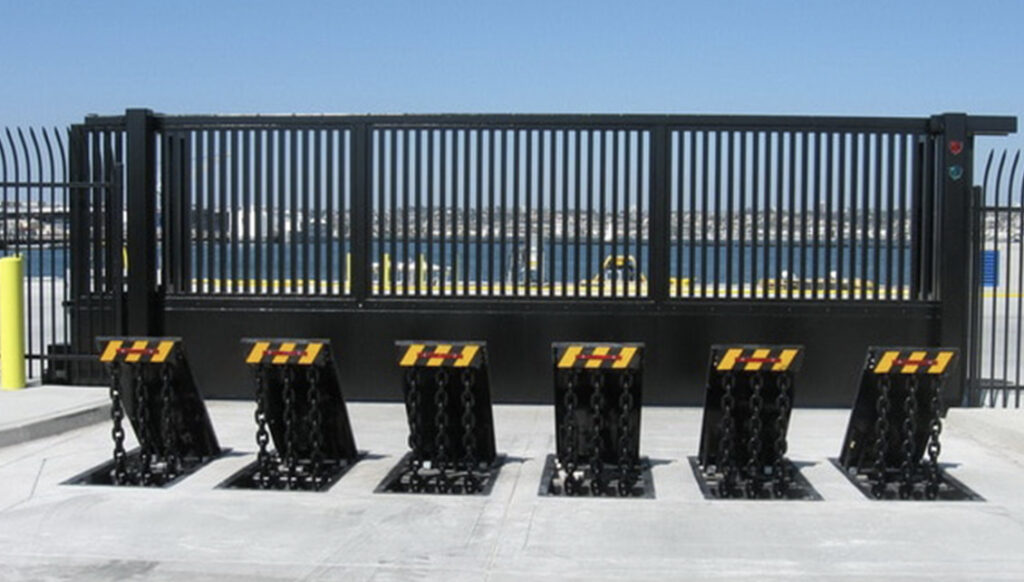 How would an intruder try to break onto your property? Chances are, a trespasser would try to get in the same way legitimate visitors do, by attempting to use the access points. Because a security system is no stronger than at its weakest point, fortifying the entryways to your property is of crucial importance. A sliding gate for your entryway offers many advantages. Here are some reasons why you should consider a sliding gate in general and one from Delta Scientific in particular.
1. Space-Saving Option Suitable for Most Spaces
A sliding gate consists of a panel that opens by sliding horizontally to one side. Sliding gates glide along the fence line, leaving the entryway completely clear. You have to have enough space to the side to accommodate it. This is the entire length of the gate plus a little extra to make sure the entryway is completely open. If there are obstructions on the side of the entryway, a sliding gate would obviously not be the best choice, but otherwise, it is usually the best option if you cannot accommodate a swinging gate because you have limited space or your driveway slopes upward
2. More Driveway Space
Even when open at its widest, a swinging gate always takes up a little room at the side of the driveway. A sliding gate clears the entryway completely, leaving the driveway completely open. A sliding gate is a good option if you have a wide entry point. Delta Scientific sliding doors can clear openings ranging from 30 feet on the high side and 12 feet on the low side.
The weight of a swinging gate sometimes causes it to lean over into the area of the driveway. Sliding gates do not do this, and even if they did, it wouldn't affect the ability of a driver to navigate the driveway because a sliding gate clears the driveway completely when open.
3. Fast Operation With Various Power Options
If you are under threat from a vehicle ramming attack, you have only seconds to prevent it. Delta Scientific gates offer hydraulic or electro-mechanical operations as power options with typical drive speeds of 60 feet per minute.
4. Customization Options for Different Aesthetics
While our sliding gates can present an imposing barrier to intruders, they can be customized to match your decor and provide a more welcoming appearance to authorized visitors. You can customize your gate with one of the following decor options:
Back-painted glass
Green landscaping
Screen-painted glass
Steel screen
You can also choose a door with laser-cut steel, which offers variations of its own:
Cast stone
Panelized concrete
Panelized colored acrylic
Panelized wood
Wood and stone
Wood screen
5. Crash Ratings Confirmed Through Testing
At Delta Scientific, we test our products according to standards established by the Department of Defense and the American Society for Testing and Materials. Testing has shown that most of our sliding gates can stop a 15,000-pound truck traveling 30 miles per hour. Our highest crash-rated sliding gate can stop the same truck traveling up to 50 miles per hour.
Sources:
https://deltascientific.com/wp-content/uploads/2020/09/Delta-Crash-Rated-Gates-Broch-062818.pdf
https://tqsecurity.co.uk/news/the-advantages-of-electric-sliding-gates/
Everything You Need to Know About Automated Security Gates
Share This Story, Choose Your Platform!