Overview of Delta's Maintenance Services and Technical Support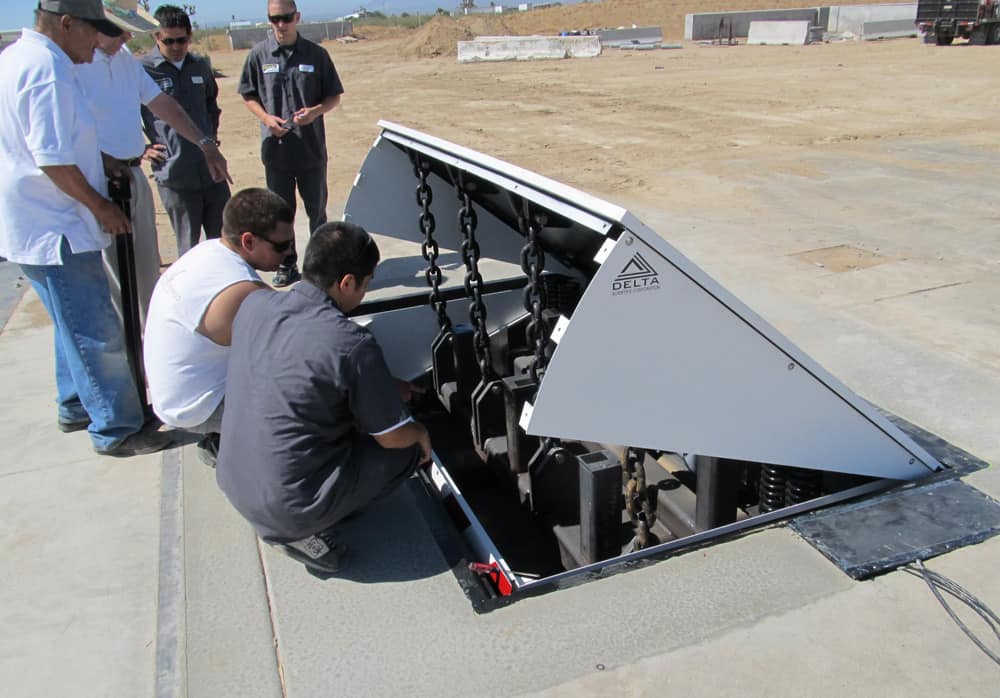 We are confident that you will be satisfied with the purchase of security barricades from Delta Scientific. However, your relationship with us doesn't have to end following installation. We stand behind our products and continue to provide technical support and maintenance services even after the purchase is complete. If you run into any difficulties following the purchase and installation of your product, we encourage you to contact us to discuss any questions, concerns, or problems you have with the product.
What Is the Difference Between Technical Support and Maintenance Services?
Once you buy a Delta Scientific product, you can always turn to us for maintenance services and technical support. However, it may be helpful to know which is which so you know what you need when the issue arises.
To keep your system running at optimal efficiency, you will have to have certain maintenance tasks performed to make sure the system is clean and in good condition. Maintenance services also include diagnostics to determine the problem with a unit that is malfunctioning and needed repairs once the problem is diagnosed.
The information required to operate your barricade is included in the technical manual you receive with your purchase. However, sometimes it is helpful to have someone answer specific questions you have about the manual and interpret the information in a way you can understand. When you call Delta Scientific technical support, you are talking to the actual people who designed and manufactured the equipment. No one knows better how it works or what is needed to troubleshoot any problems.
How Often Should You Have Maintenance Performed?
The frequency of maintenance you require depends on factors such as the barricade you purchased and the conditions in your area. Some barricades require maintenance more frequently than others. Your technical manual will inform you of how often you should schedule maintenance. However, you should also perform a light inspection from time to time, looking for leaves and debris in the front chain well and hinge area in the back.
Once you have determined how often you should have maintenance performed, it is important to have it on a regular basis. We offer several different schedules to accommodate you:
Semi-annual maintenance
Quarterly maintenance
Monthly maintenance
Why Is It So Important To Have Professional Maintenance Performed?
A security barricade such as the DSC501 is a complex system with components that can weigh thousands of pounds. Maintenance is a process that gives attention to each of these components in a systematic fashion. Failure to carry out any of the steps required in the maintenance of your barricade could result in damage to the system or, worse yet, injury to you or a colleague.
Our technicians know the systems inside and out because we designed and built them. We will carry out the complete maintenance in a safe and efficient manner every time.
Because you never know when you will need it, keeping your barricade in the best possible condition is absolutely essential to its reliable performance. By relying on Delta Scientific for technical support and maintenance services, you receive the peace of mind that comes from leaving nothing to chance.
Sources:
Share This Story, Choose Your Platform!