4 Top National and Global Security Threats of 2020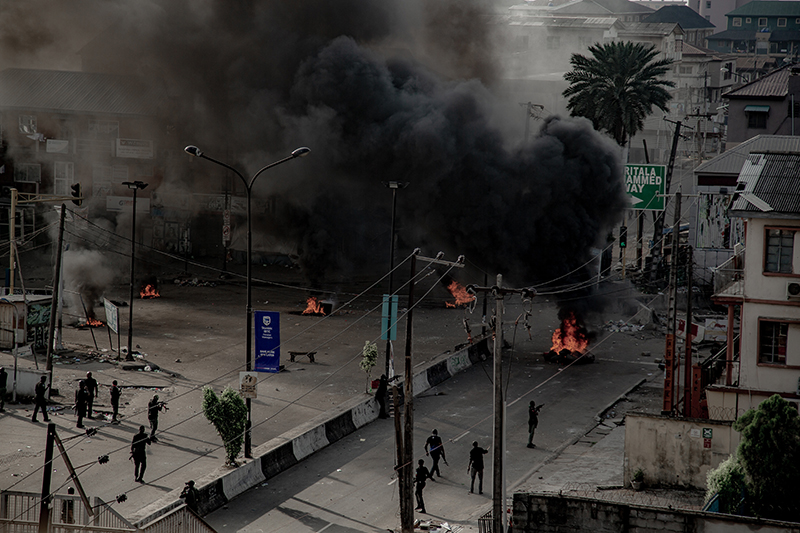 By any objective measure, 2020 has been a difficult and dangerous year. The COVID-19 pandemic has dominated security headlines as it has many other topics. However, there are also national and global security threats that do not relate directly to the pandemic, although it may affect them to some degree.
We at Delta Scientific believe that analyzing current security threats may help us prepare better for future ones. As 2020 draws to a close, we recap some of the top security threats the world has faced this year.
1. COVID-19 Pandemic
In addition to posing a significant public health threat on its own, the pandemic has also contributed to existing global security threats. It has put economic stress on countries all over the world, including those already in debt crisis. It has fueled a campaign of disinformation that has encouraged a climate of xenophobia and heightened racial tensions. In many regions of the world, organized crime gangs and violent extremist groups have exploited the volatile situation created by the pandemic to their own benefit.
2. Middle Eastern Unrest
The Middle East remains a tumultuous region of high conflict, which not only poses a risk to the people who live there but to U.S. interests as well. Of particular concern to the new administration coming to power in 2021 may be the civil war in the country of Yemen. With Saudi Arabia and Iran exploiting the conflict for their own purposes, the civil war has lasted six years, resulting in 150,000 children dying of starvation and creating conditions similar to those that led to the rise of the Taliban in Afghanistan during the 1990s. Leading political scientists already identify Yemen as a prominent breeding ground for the violent extremism that has led to terrorist activity around the world, often involving vehicle attacks against large crowds during special events.
Meanwhile, tensions between Israel and its Arab neighbors remain high as well. A recent development has been the apparent assassination of a nuclear scientist in Iran. The state government in that country has attributed the attack to Israel via a remote control operation. As of this writing, the Israeli government has declined to comment.
3. Climate Change
Though some remain skeptical, the science behind climate change is sound. Not only that, but the concrete, real-world consequences of climate change sometimes produce violent conflict, as they have in the country of Nigeria. Desertification in Nigeria has dried up many natural water sources and claimed over 350,000 hectares of formerly productive land. Existing conflicts between farmers and herders have been exacerbated by competition over dwindling resources.
4. Domestic Extremism
Violent extremists and supremacist groups based in the United States continue to become more emboldened. It has reached the point that the FBI now regards international terrorism as a secondary threat to domestic extremism. Clashes between extremist groups and counter-protestors sometimes turn violent, as in 2017 when a white supremacist killed a woman by driving a car into a crowd in Charlottesville, Virginia.
The threats to security are great, both here and abroad, and the challenges are likely to extend into to 2021 and beyond. Vehicle access control for military bases, government buildings, and special events in public spaces are part of a comprehensive solution.
Sources:
https://www.thirdway.org/memo/talking-points-for-the-top-national-security-issues-of-2020
https://www.crisisgroup.org/global/todays-global-security-challenges
https://www.rand.org/blog/2020/11/yemens-chaos-creates-a-new-opportunity-for-the-biden.html
https://www.un.org/press/en/2020/org1711.doc.htm
https://dailyprogress.com/news/local/marchers-decry-brutality-call-for-equality-during-charlottesville-protest/article_03926f5d-bab3-5d24-adc1-33d10b1673e5.html
https://www.cnn.com/2020/11/30/middleeast/iran-mohsen-fakhrizadeh-remote-control-skepticism-intl/index.html
Share This Story, Choose Your Platform!