Delta's DSC550 Successfully Completes 1,000,000 Cycle Test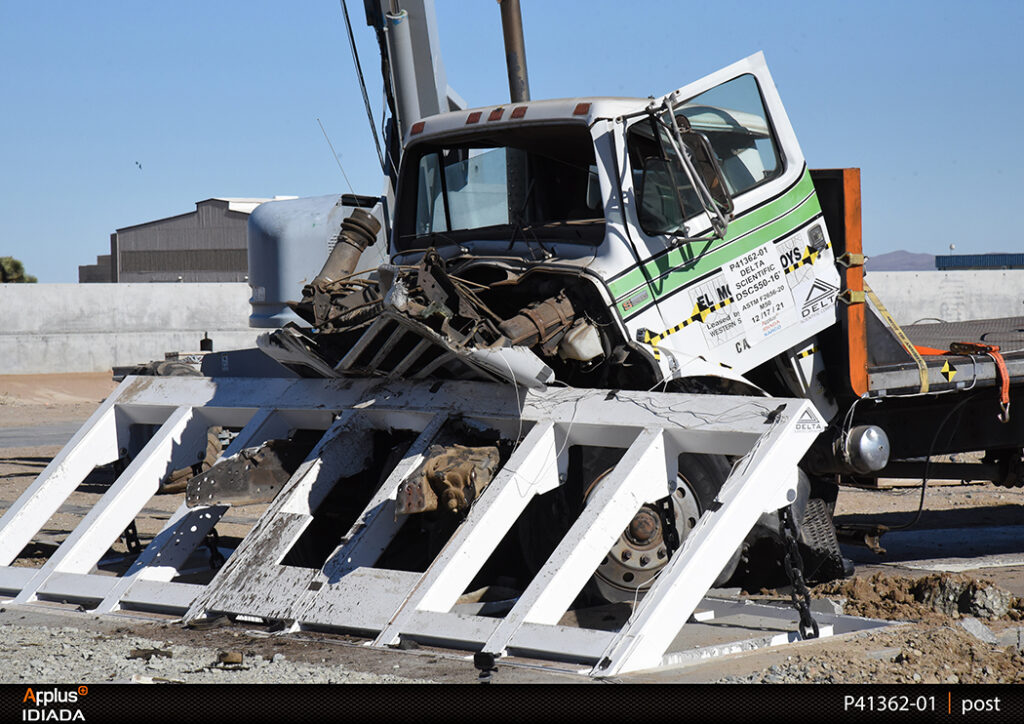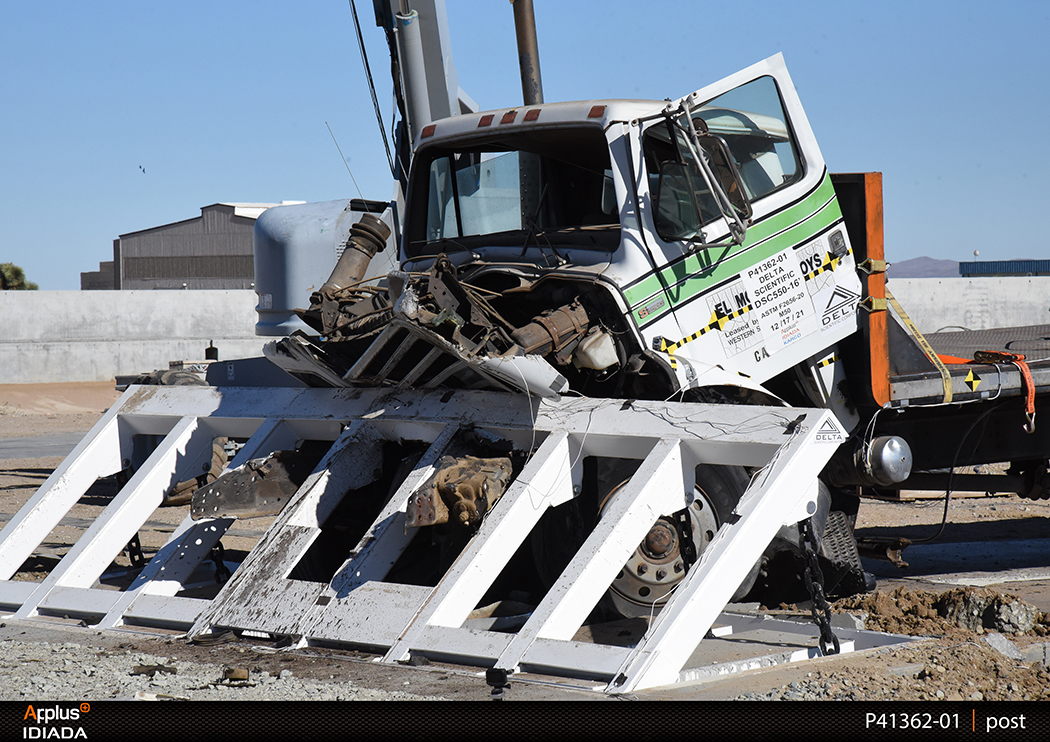 At Delta Scientific, we know how important it is for our products to perform reliably in emergency situations. Reliability is one of our three main pillars, along with quality and customer service. For this reason, we perform rigorous testing of our products to make sure that they meet or exceed applicable standards.
Our DSC550 shallow foundation barricade recently completed a 1,000,000 cycle test. This is five times better than the 200,000 cycle test requirement from the Bureau of Overseas Buildings Operations, a division of the U.S. Department of State. The cycle test results have been verified by an independent test lab and acknowledged by the OBO.
About the DSC550 Shallow Foundation Barricade
Shallow foundation barricades are designed for areas where deep excavation is not an option due to buried pipes or underground utilities. The DSC550 barricade requires only a 24-inch foundation. Available in both electric and hydraulic models, it is a wedge-style barricade with an innovative open-frame design that provides a counterbalance. It has no need for mechanical assists such as springs. Therefore, its maintenance needs are negligible.
The DSC550 is available in widths of either 16 feet or 10 feet. Both have achieved crash test ratings of M50/P1. In other words, the barricades are able to stop a 15,000-pound vehicle traveling up to 50 miles per hour. The 10-foot model has a negative penetration level of 0.36 feet (approximately 4 inches). The 16-foot model does even better, with a negative penetration of 1.1 feet. These results are according to the new ASTM F2656-20 standard, a more stringent standard than what was used in the past.
About the Department of State Bureau of Overseas Buildings Operations
The United States has government facilities all over the world. The Mission of the OBO is to make sure that those buildings are functional, secure, and resilient. The hope is that representing the U.S. government well to the various nations that play host to the facilities will help to achieve its objectives in regard to foreign policy.
The OBO requires that barricades meet a requirement of a 200,000 cycle test. With the DSC550 shallow barricade, we have completed a 1,000,000 cycle test. This not only meets the OBO's cycle test requirement; it exceeds the requirement by a factor of five.
The OBO requires that the results of the cycle test must receive certification from an independent test laboratory. In the case of the DSC550 cycle test, the certification was carried out by Riley P.ENG. Services and submitted to the OBO in May 2022. The OBO sent a letter accepting the cycle test results, acknowledging that they are consistent with testing requirements set forth in the ISO/IEC 17025 standard from the International Organization for Standardization. As a result, the OBO gave permission for Delta Scientific to offer our standard manufacturer's warranty of one year for any future projects undertaken by the OBO.
Government and military installations are among the most important projects that we work on. If our products are reliable and effective enough for the United States government, then private enterprises, transportation centers, schools, and other soft targets can benefit from them as well.
Sources:
https://www.nationalacademies.org/documents/embed/link/LF2255DA3DD1C41C0A42D3BEF0989ACAECE3053A6A9B/file/DF479670CAB3B969946F6824ED0B10BEFFB91C1647F5?noSaveAs=1
https://www.state.gov/bureaus-offices/bureau-of-overseas-buildings-operations/
https://www.iso.org/ISO-IEC-17025-testing-and-calibration-laboratories.html
Share This Story, Choose Your Platform!