Product Spotlight: DSC1425 Surface-Mounted Barricade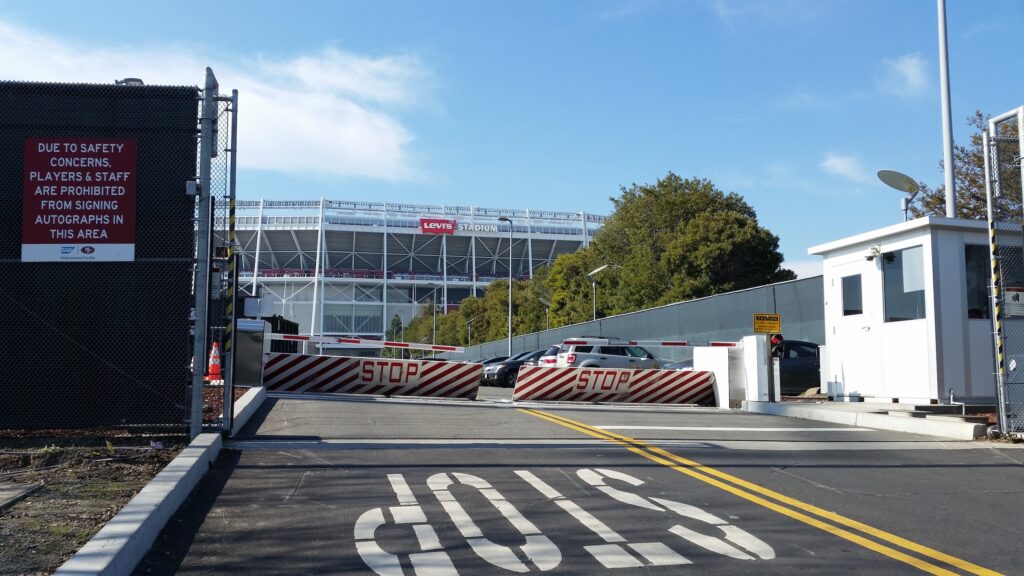 Many barricades, including some of Delta Scientific products, are permanent installations that require building deep foundations. However, these devices are not always practical. Fortunately, we offer alternatives to better suit your needs, such as the DSC1425 Surface-Mounted Barricade.
What Does a Surface-Mounted Barricade Do?
Our barricades can be lowered to allow authorized vehicles to pass. However, should you encounter a threat such as a car-crashing thief, an errant driver, or a vehicle attack, which may or may not involve explosives, you can raise the barricade quickly to deter the attack and protect the people on your property.
When and Where Would You Install a Surface-Mounted Barricade?
If you are incorporating physical security when first constructing a new facility, a traditional barricade is often appropriate. However, you may be retrofitting an existing facility with barricades, perhaps in response to new and evolving threats. If that is the case, there may be utility lines beneath the surface that you cannot disturb. A surface-mounted barricade does not extend any lower than the superficial layer and so is a good choice for a retrofit. The same qualities make it appropriate for areas where there are drainage problems below the surface that would make digging a foundation impractical.
Surface-mounted barricades are also appropriate for above-ground structures, such as a parking ramp. Because there is no need to dig a foundation, they can go anywhere, including on levels high above the street. If time is a concern and you need protection right away, a surface-mounted barricade can be installed quickly and easily, with no digging required.
Delta Scientific's surface-mounted barriers require little maintenance and come in varying widths up to 240 inches. They are easy to operate and resistant to weather. You can receive peace of mind knowing that our products are certified to comply with the standards of the industry and that our surface-mounted barriers are crash-rated.
What Specific Benefits Does the DSC1425 Surface-Mounted Barricade Offer?
In addition to the general benefits of surface-mounted barricades, the DSC1425 has a crash-test rating of M30. This means that it can stop a 15,000-pound vehicle, e.g., a Class 4 medium-duty truck, traveling up to 30 miles per hour. This is equivalent to a K4 rating according to the older scale.
Another benefit of the DSC1425 is its versatility. While some barriers require two buttresses supporting them on either side, the DSC1425 only has one. You can choose to have it on either the right- or left-hand side. This is convenient if you have an existing power source to which you need to attach the buttress for operation; you can simply run the control wire wherever you need it to go. The DSC1425 comes in widths between 10 feet and 14 feet, but if you need to protect a wider opening, the single buttress with its varying side allows you to array two units to cover a single opening.
Standard color options include black with yellow stripes and white with red stripes. If these are not acceptable, you can request your own custom color scheme. Additional options include an LED stop/go signal and pre-painting hot-dip galvanization.
Sources:
https://deltascientific.com/wp-content/uploads/2020/08/90436-Rev-C-DSC1425-General-Arrangement-Model-1.pdf
Share This Story, Choose Your Platform!