MTC6000 Flush Mount Motorized Traffic Control Spikes
The MTC6000 Flush Mount Motorized Traffic Controller features a modular design, electro-mechanical operation and pedestrian friendly control teeth.
The MTC6000 flush mount motorized traffic control spikes system is designed to control authorized traffic flow on a day-in-day-out basis yet will severely damage or deflate the tires of an unauthorized vehicle, even the new generation of steel belted tires.
The MTC6000 traffic teeth system was created for use at car rental agencies, public buildings, airports or high vandalism locations where car theft or fee evasion is of concern.
The Control Spike Teeth of the MTC6000 are made from a high tensile steel with points encased in specially formulated molded caps that break away under the impact and load of a motor vehicle, yet provide protection to a hapless pedestrian that might fall or bump against the unit. The 'Pedestrian Friendly' Sabre Tooth Control Teeth are rotated into position by a highly reliable electro-mechanical system in less than 1.5 seconds.
MTC6000 Flush Mount Traffic Control Spikes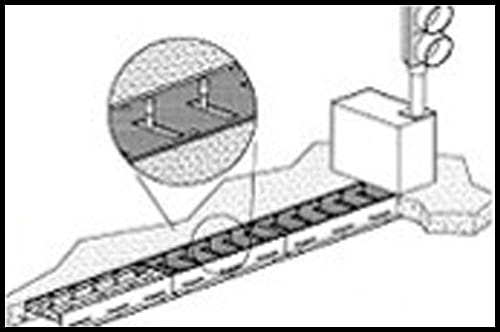 Other Motorized and Spring Loaded Traffic Teeth Products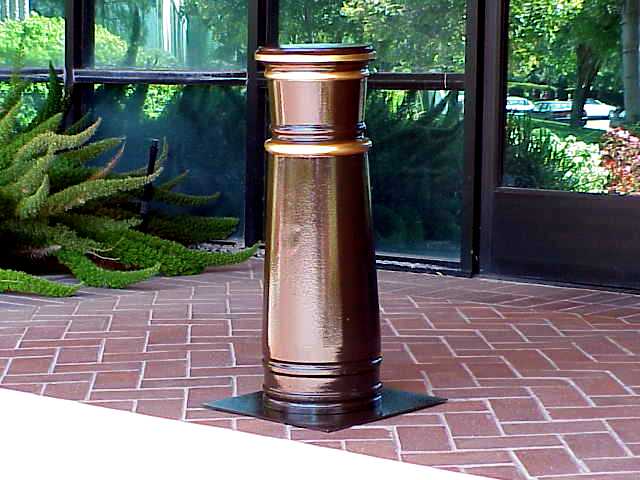 The DSC800 crash rated bollards can be a hydraulic, pneumatic, manual operation or fixed post bollard. Its height is 30 inches and its diameter is 6.63 inches. Applications include lower threat or low speed areas for Federal applications, residential, universities, walkways, cargo depots and rental car agencies. Retractable bollard speed of operation can be adjusted from 3 to 10 seconds.